Britains 43203: Sitting Drivers (Set of 4), 1:32 Scale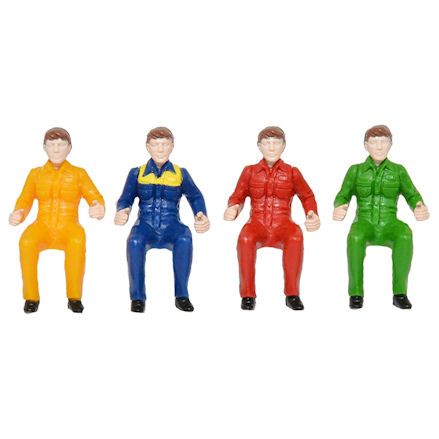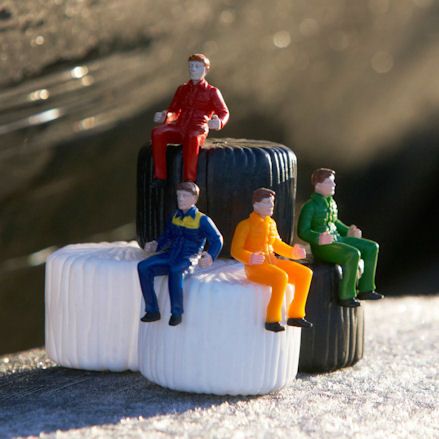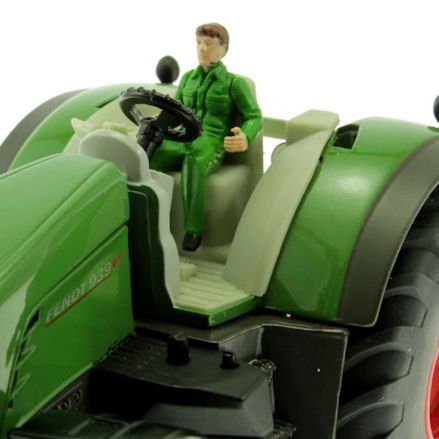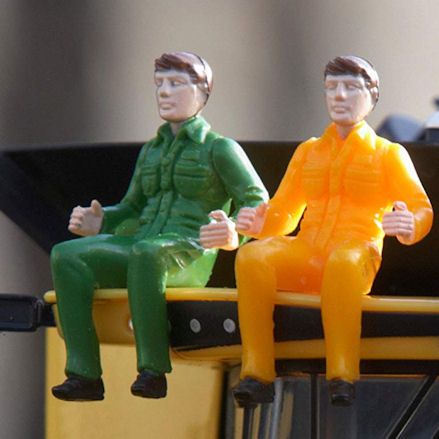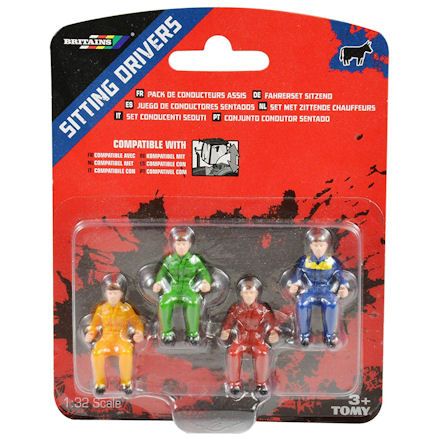 Britains 43203: Sitting Drivers (Set of 4), 1:32 Scale
At long last we finally have a set of four tractor drivers that squeeze on the seat, sat behind the steering wheel of there favourite Britains tractor in 1:32 scale.
Brand:
Britains
Product description
Well not poseable figures - meaning they're not functional - there only job is to sit in the Britains tractor from the 1:32 scale series.
In theory, any Britains model tractor that has a removable driver's cab, then either on of these figures will sit on the seat.
And that's all there is to it, just squeeze them tightly on to the seating and they should stay put.
They will be free to use either Britains sitting driving figure by mixing and matching be the colour of their uniforms, but what would be more fun than to match the overalls to the colour of the tractor.
Therefore, in case of the sitting driver dressed in green, then obviously he'll match the John Deere tractor a treat. Likewise, the red with the Case IH or Massey Ferguson.
Though we were a bit miffed where the guy dressed in yellow overalls fits, we quickly realised he's for the JCB Fastrac tractors, also in yellow, but he'll drive any tractor you ask of him.
Features
Item No: 43203
Scale: 1:32
Age: 3 years and up
Presented in red window display box
Made from durable plastic
Includes 4 tractor driving figures
Britains farm toys range
Dimensions: L2 x W0.5 x H5 cm
Weight: 181g
Manufacturer details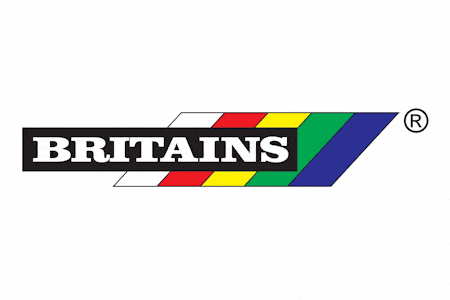 Finally, for the first time ever Britains have released sitting tractor driving figures that are compatible with your Britains tractors in the 1:32 scale series. And what does this really mean? Now pushing along the tractor on the carpet has real depth in play with extended play value - with a driver easily fitted behind the steering wheel by placing him on the seat tightly.
Guide to Britains Sitting Tractor Drivers
Here's our guide to the Britains tractor drivers, we thought we should at least explain where the driver's go; how to fix them in the seat and how.
4 sitting tractor drivers
Identical Britains sitting drivers all in the same pose, and well they are dressed in colourful overalls to distinguish one from the other, all there heads are the same too.
And there's nothing to worry about with these figures, as they are all moulded the same in sitting down positions, the child only has to worry about the colour of the clothing they're wearing.
Naturally, they will want to get them straight out of the box and into a tractor, and if they only have one or perhaps two Britains tractor in the collection, then the rest of the driver's will happy wait for there turn.
Match by colour
Dressed in bright colours will really attract the young farmer to these useful tractor driver's, and in case you haven't realised it, each figure is dressed to match with a corresponding tractor manufacturer.
Guy dressed in red will match the Case IH or Massey Ferguson tractors, well the one in green will of course go in the John Deere - or even the Fendt if there was such a model available.
And well guy dressed in blue will happily sit in New Holland tractor; it took us a while to realise where the guy dressed in yellow goes - and its not a Britains tractor, but indeed the Britains JCB backhoe.
Tough, durable figures
As with all Britains figures, they are made tough, hard-wearing with little to no fading of the colour, and this is more important here than ever before.
In the case of Britains farming family, they usefully just stand there looking the part on the farm. But with the Britains sitting figures, there's wear and tear to be had.
When removing the drivers cab to squeeze them in, this will eventually take its toll as they scratch and rub on the interior, resulting minor marking - though you should be safe with these four tough guys.
Compatible in 1:32 scale
Rest assured Britains have made this set of four Britains sitting figures fully compatible with your Britains tractors in the 1:32 scale series only.
Meaning they won't fit with the Big Farm range as they will be to small, well Britains cannot guarantee they are cross-compatible with similar brands such as Siku tractors in 1:32 scale.
They will sit in most Britains tractors, but not all models are compatible. To make them fit, remove the driver's cab where possible, insert figure onto seat behind wheel until you get a tight fit.
Britains
This item: Britains 43203: Sitting Drivers (Set of 4), 1:32 Scale
Age: 3 Years
L2 x W0.5 x H5 cm
Weight: 18.1g
Siku
Age: 3 Years
L2 x W1.5 x H4 cm
Weight: 49.9g
Britains
Age: 3 Years
L2 x W0.5 x H5 cm
Weight: 18.1g
SHOP BY THEME
SHOP BY
INFORMATION