Britains 40954: Farming Family, 1:32 Scale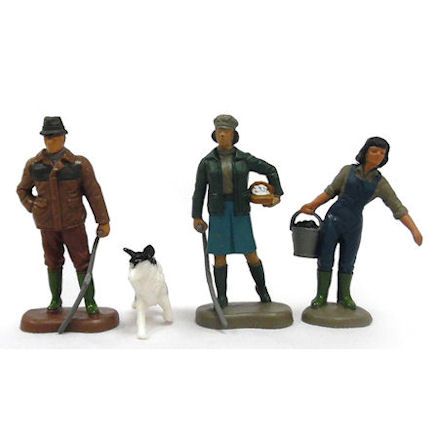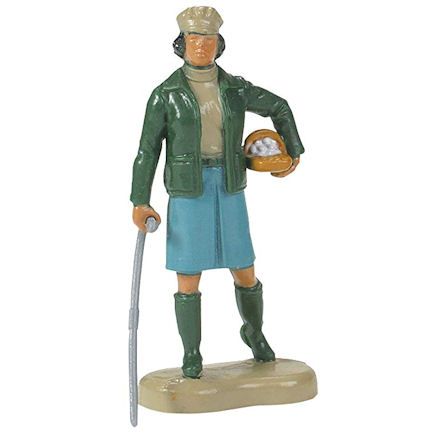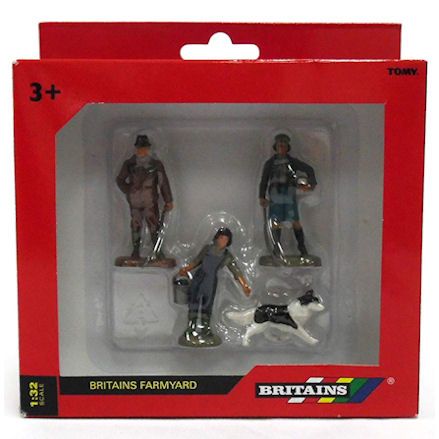 Britains 40954: Farming Family, 1:32 Scale
Set of three farming figures on base for balance, includes farmer, wife, daughter and a Border Collie dog for extended play in Britains 1:32 series.
Brand:
Britains
Product description
Britains (40954) farming family in 1:32nd scale includes a farmer carrying a walking stick, farmer's wife carrying an egg basket and daughter carrying a watering can with a Border Collie dog to complete the set.
Set the scene with this traditional English farming family complete with farmer, wife and daughter. There's also a toy sheep dog for extended play.
These toy farm figures each have a task to carry out - including feeding animals, milking cows and collecting eggs.
Bring your Britains farmyard scene to life with the introduction of this Britains farming family for the day to day running of the farm with an extra pair of hands.
Features
Item No: 40954
Scale: 1:32
Age: 3 years and up
Presented in a red window display box
Box consists of 4 figures
Balanced on base attached to feet
Britains toy farm series
Dimensions: L2 x W0.5 x H5
Weight: 181.g
UPC: 0036881409540
Britains
This item: Britains 40954: Farming Family, 1:32 Scale
Age: 3 Years
L2 x W0.5 x H5 cm
Weight: 18.1g
Kids Globe
Age: 3 Years
L2 x W1.5 x H6 cm
Weight: 40.8g
Britains
Age: 3 Years
L2 x W0.5 x H5 cm
Weight: 18.1g
SHOP BY THEME
SHOP BY
INFORMATION