Siku 1869: New Holland 7070 Tractor, 1:87 Scale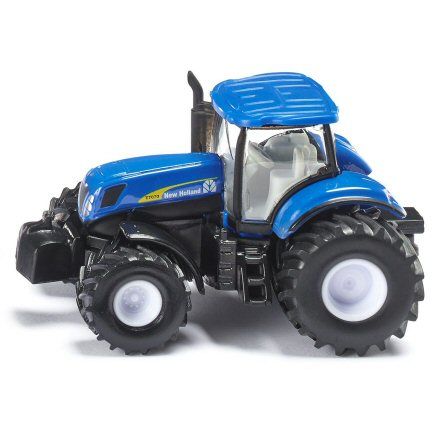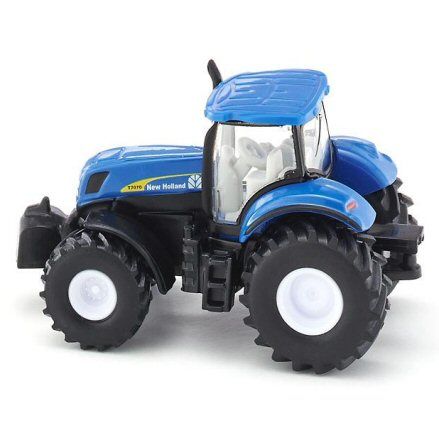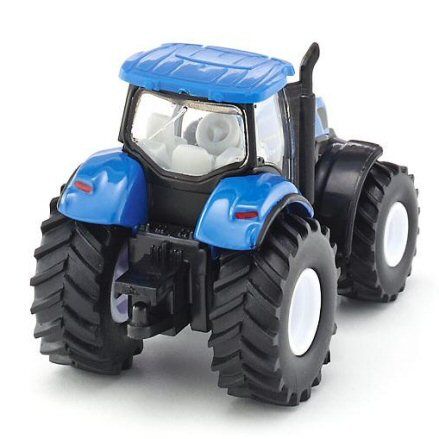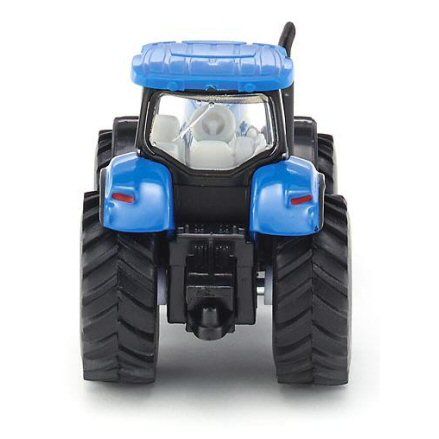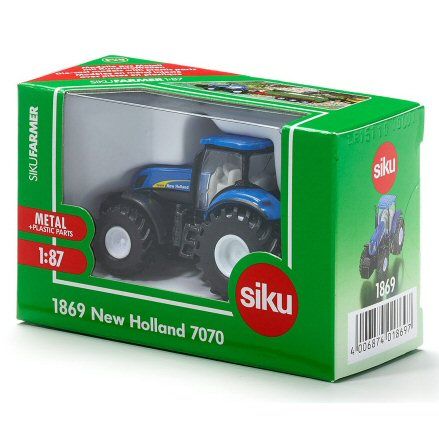 Siku 1869: New Holland 7070 Tractor, 1:87 Scale
Miniature Siku New Holland tractor in 1:87 scale; made from die-cast, plastic with rubberised tyres, includes rear hitch, detachable cab and rolling wheels.
Brand:
Siku
Product description
Standalone miniature 1:87 HO scale New Holland tractor is at its bare-bones; so well it awaits for a trailer or implement to tow, it will be the child's farm vehicles for coming and going.
Basic as it is, this Siku 1869 New Holland 7070 tractor has a little functionality: includes rolling wheels with tread, rear tow hitch and removable cab.
Its not without is features, they include: an imitation counter-weight fixed to front mount; steps leading to cab door, reflective headlights, engine radiator and a single exhaust pipe making up the exterior.
Interior detailing includes what you'd expect found inside the driver's cab. Steering wheel, seat and controls are all there; along with an additional seat for the implement operator.
Get a closer look at the interior by removing the detachable driver's cab. Well the cab windows with frame lifts up, the grey interior detail is stayed fixed to the body.
Rear tow hitch is out of proportion, but that's only so its made easier to attach a trailer or implement.
Rolling wheels freely move around with a basic forward/backward motion, which is helped using the tread for griping otherwise slippery surfaces.
Features
Item No: 1869
Scale: 1:87
Age: 3 years and up
Presented in window display box
Made from die-cast metal, plastic
Rolling wheels
Detachable cab
Compatible rear hitch
Dimensions: L6 x W3.4 x H3.5 cm
Weight: 44g
Manufacturer details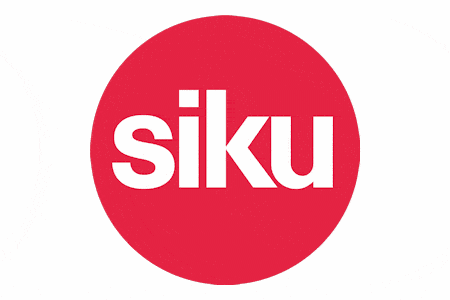 Who would of thought a New Holland tractor at such a small size can still retain its exact replica detail. Newer model so all exterior detail is more intricate, well the cab can be removed on this model well early releases were not detachable. Released in 2010, this model tractor is compatible with the entire Super series, taking on all implements and trailers.
Guide to Siku New Holland 7070 Tractor
If you can recognise what this replica Siku New Holland tractor can do from the get go there's every chance they will make the most of it from the off, as our guide explains.
New Holland 7070 Tractor
Replica model New Holland 7070 tractor in the smallest size possible; a miniature 1:87 scale, yet allows for intricate exterior detailing made clearly visible.
Made from die-cast metal in the rear wheel mudguard and bonnet, well the cab, front mud guard and chassis is all plastic. Rubberised tyres allows for smooth operation, helped with tyre treads for grip.
Detachable Cab
Ever wondered what it would be like to access the interior of this tractor to get a feel of the interior detailing; wonder no more with a detachable cab for getting an up close view of the steering.
Simply pull off the cab roof and window frame surround; leaving seat, steering wheels and controls in place - then position back in place to secure driver's cabin on body.
Tow Hitch to Counter-Weight
Little out of proportion this rear to hitch on this Siku tractor but for good reason; its bigger to make it easier to detach and attach Siku implements and trailers - along with counter-weight balancing things.
Drawbar of implement will slot through gap of hitch hook and top section, before hooping over the hook to secure. All plastic construction, but will allow for rough play if necessary.
Rolling Wheels
Quite pleasant wheel mechanism to this scale replica tractor; free-rolling wheels help with unlimited movement going forward or back - well there's no steering, wheels can take unusual movement.
Fixed to real metal pins to help keep wheels secured, allowing for a rolling motion. Rubberised tyres make for a smoother ride, well the treads help tackle rough terrain on the farmland.
Siku
This item: Siku 1869: New Holland 7070 Tractor
Age: 3 Years
Scale: 1:87
L6 x W3.4 x H3.5 cm
Weight: 44g
Siku
Age: 3 Years
Scale: 1:72
L19.7 x W3.6 x H4 cm
Weight: 500g
Siku
Age: 3 Years
Scale: 1:72
L9.7 x W3.5 x H4 cm
Weight: 40.9g
SHOP BY THEME
SHOP BY
INFORMATION