Siku 1668: New Holland T8.390 Tractor, Amazone UX 5300 Crop Sprayer, Super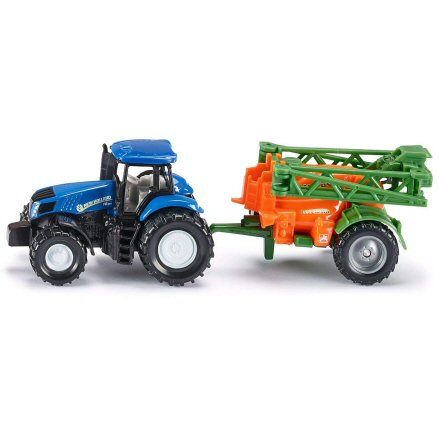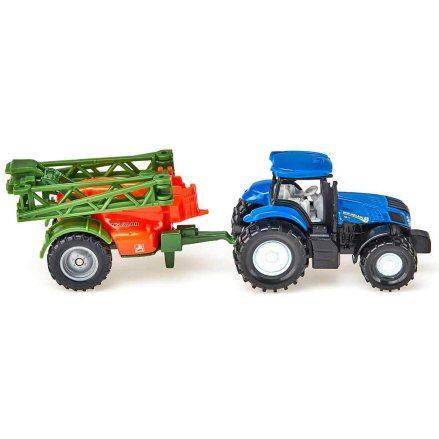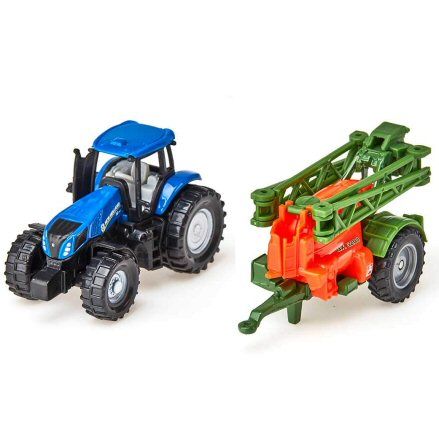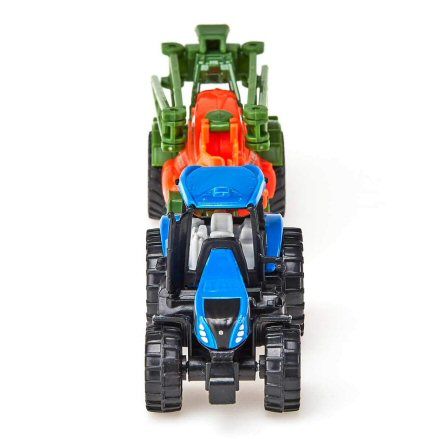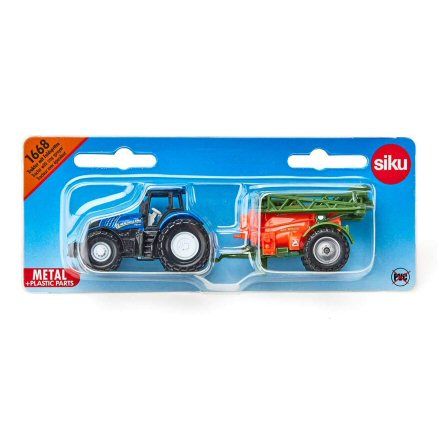 Siku 1668: New Holland T8.390 Tractor, Amazone UX 5300 Crop Sprayer, Super
Tough, small Siku New Holland tractor with tow hitch, removable cab; well the Amazone crop sprayer is towed by connecting the tractor tow hitch to tow bar.
Brand:
Siku
Product description
No excuse to get those farm fields fertilised now, as this Siku Super New Holland tractor with crop sprayer has you covered.
Replica scale model Siku 1668 New Holland T8.390 tractor has rolling wheels, detachable driver's cab, rear tow hitch and imitation counter-weight.
Well the Siku Amazone UX 5300 Crop Sprayer has an extended tow bar to allow for tighter manoeuvring around corners, pull-out sprayer arms well its all sitting on a single-axle with rolling wheels.
Crop sprayer will sit on a support arm when not connected to tractor; though once the implement is hooked up to the tractor, it will do so on an angle as to make sure the support arm doesn't scrape the ground well in motion.
That way its only the single-axle wheels that are freely rolling along the ground as its pushed or pulled.
When in transport mode, the single sprayer arms will fold up against the implement; then once you've reached the field, its time to fold the arms out to begin spraying.
Features
Item No: 1668
Scale: 1:72
Age: 3 years and up
Presented in window display box
Made from die-cast metal
Amazone Crop Sprayer
Rolling wheels
Compatible rear hitch
Dimensions: L19.7 x W3.6 x H4 cm
Weight: 500g
Manufacturer details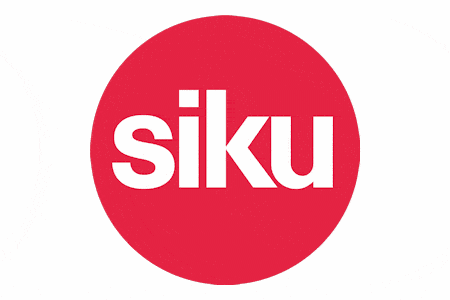 Released in 2013 as a set that covers all aspects of farming; in this case the set represents field work for fertilising the farm fields. Siku have carefully introduced this pair well other sets will cover all other work on the farm. Regardless, you can now go on to bring in related farm implements if they are available separately, or you may need to buy the tractor.
Guide to Siku New Holland T8.390 Tractor
Siku Super set that includes a large, heavy-duty Amazone Crop Sprayer and New Holland tractor; the set offers many features so read ahead to find out what that is.
New Holland T8.390 Tractor
Siku Super New Holland tractor built with all the usual odd-cons; imitation counter-weight, rolling wheels, tow hitch, exhaust pipe, engine detail and removable cab - along with interior decor.
Built in die-cast with plastic parts, finished in the New Holland colours with bright white wheel rims. Rear tow hitch can be used to tow the Amazone Crop Sprayer or multiple implements in the series.
Amazone UX 5300 Crop Sprayer
Siku Amazone Crop sprayer with multiple functions and realistic features; set on a single-axle with extended tow bar with the spraying arms folded up into the trailer.
Once you've reached the field to be sprayed with fertiliser; pull out the booms as far has they can reach to spray as much as the field you can in a single pass, before repeating the process back and forth.
Free-Rolling Wheels
Siku New Holland tractor is fitted with a set of four, free rolling wheels. They cannot steer but can be pushed or pulled, depending on the direction they're going.
Single-axle fixed to the Amazone Crop Sprayer are also free rolling; as to allow the farm implement to be freely dragged behind the tractor, which is connected to the tow hitch.
Field Work Set
This Siku New Holland tractor and Amazone trailer represents a set for field work. The combination is used to exclusively fertilise the field for pesticides with use of the crop sprayer.
They're not limited to this use but it helps to know when bringing in another tractor/trailer set; you've got the crop spraying sorted, so what comes next is ploughing, baling or implements for related work.
Siku
This item: Siku 1668: New Holland T8.390 Tractor, Amazone UX 5300 Crop Sprayer
Age: 3 Years
Scale: 1:72
L19.7 x W3.6 x H4 cm
Weight: 500g
Siku
Age: 3 Years
Scale: 1:72
L9.7 x W3.5 x H4 cm
Weight: 40.9g
Siku
Age: 3 Years
Scale: 1:72
L8 x W3.5 x H4 cm
Weight: 49.9g
SHOP BY THEME
SHOP BY
INFORMATION