Siku 1827: Claas Xerion 5000 Tractor with Samson Slurry Tanker, 1:87 Scale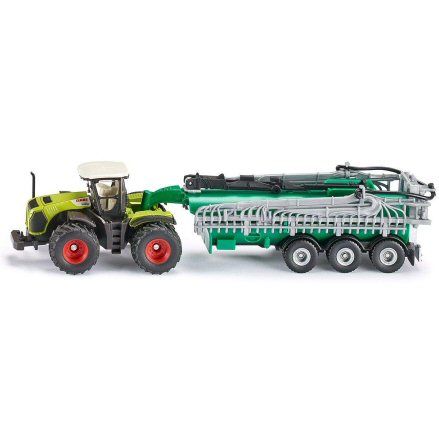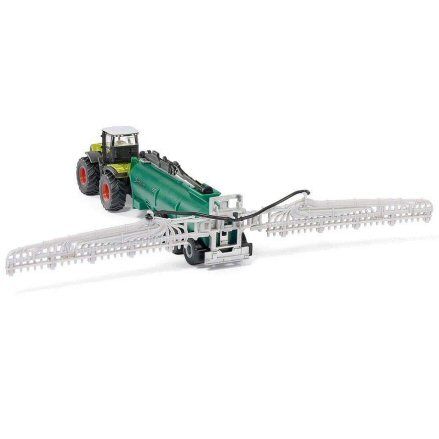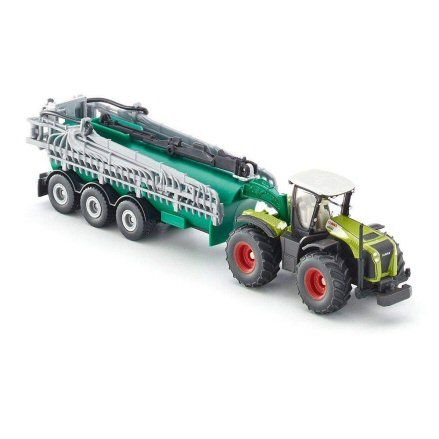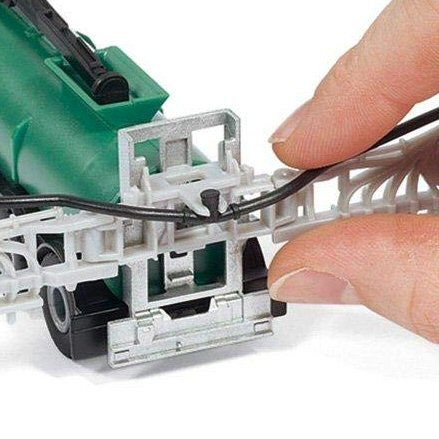 Siku 1827: Claas Xerion 5000 Tractor with Samson Slurry Tanker, 1:87 Scale
Monster green Siku Claas Xerion tractor with detachable cab, 2-point hitch; Samson Slurry Tanker as triple-axle with extending boom and vacuum pump.
Brand:
Siku
Product description
Monster Siku Claas Xerion tractor and Samson slurry tanker set includes a die-cast tractor with all the features, decor and functionality you've come to expect - with a trailer that's a little different.
So big and heavy is the slurry tanker, its not possible to tow using a regular Siku tractor for two reasons: only can the hitch on this tractor take on the drawbar on trailer; well this powerful tractor can only drag the weight of a fully filled up tanker.
Hauling the Slurry tanker is the Siku 1802 Claas Xerion 5000 tractor, available as a standalone model.
Its all about weight distribution, so therefore that's why the drawbar on tanker is hanging over; but will connect with the hitch that is facing up, located on tractor.
Not to worry, its still possible to tow regular trailers and implements in the series using the standard rear tow hitch that is located in the usual place.
The Siku 1827 Claas Xerion 5000 tractor has a detachable cab, free rolling wheels and a 2-point rear tow hitch as we've explained previously.
Its jam-packed with interesting exterior detail including: interior cab detail, front mount with hitch, exhaust, mud guards, engine radiator, headlights and steps leading to driver's cab.
Siku Samson Slurry tanker in 1:87 scale has pull-out hose boom for spraying the field, along with a vacuum fixed to top for pumping slurry into triple-axle slurry tanker trailer.
Features
Item No: 1827
Scale: 1:87
Age: 3 years and up
Presented in window display box
Made from die-cast metal
Tanker trailer with extending boom
Rolling wheels
2-point rear two hitch
Dimensions: L23 x W3.5 x H4 cm
Weight: 186g
Manufacturer details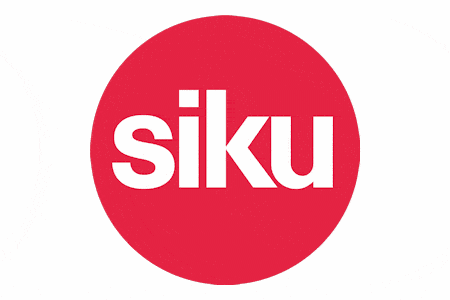 Not a Claas tractor and trailer set that's been in the Farmer 1:87 series for long. Yet, since 2013 the set as been going strong thanks to its functionality. Its also helped with its unique Claas tractor and the corresponding officially licensed Samson Slurry Tractor in tow. Siku have built said tractor to be able to take on regular trailers, so no need to worry about that.
Guide to Siku Claas Xerion 5000 Tractor with Tanker
Lot of features incorporated into this Siku tractor/trailer set; functionality they will discover over time, or learn what it is now with our detailed user's guide.
Claas Xerion 5000 Tractor
Only can a huge Claas Xerion tractor tow a big, heavy slurry tanker like this one; that's thanks to the power under the bonnet, along with the strength of the wheels for taking so much weight.
Big all terrain wheels are fixed to this tractor for the sole purpose of hauling heavy implements, which are also free rolling; includes detachable cab, exterior detail and a 2-point rear tow hitch.
Samson Slurry Tanker
In able to fertilise the entire farm field, you'll need a Samson Slurry trailer holding a large tanker. Once you've arrived at the field; extend hose boom out wide to spread the field.
Includes a vacuum pump fixed to top on hinge to be able to fill with slurry from the pit or tank at farm. It all sits on a triple-axle for taking the weight with a unique top-fitting rear tow drawbar.
Drawbar to Hitch
Not a standard drawbar on this Samson tanker; but one designed to be fixed to the corresponding rear tow hitch of the Claas Xerion tractor. Instead of a side connection, it puts all pressure from above.
That's means the Siku Claas Xerion tractor has a 2-point hitch; rear hitch for connecting standard farm trailers and implements; a top-fitted hitch for taking on drawbars of incredibly heavy implements.
Free-Rolling Wheels
All wheels are the Claas tractor are of equal size, which is a rarity of regular size tractor. Not so here though as they need to be this big to withstand the weight of implements in tow.
All wheels are free-rolling with a forward, back motion. Likewise, this also applies to the triple-axle on the Samson Slurry Tanker with all wheels freely roll over without limitations.
Siku
This item: Siku 1827: Claas Xerion 5000 Tractor with Tanker
Age: 3 Years
Scale: 1:87
L23 x W3.5 x H4 cm
Weight: 186g
Siku
Age: 3 Years
Scale: 1:87
L22 x W3.5 x H4 cm
Weight: 163g
Siku
Age: 3 Years
Scale: 1:87
L8 x W6 x H5 cm
Weight: 81g
SHOP BY THEME
SHOP BY
INFORMATION