Siku 1808: Fendt 939 Vario Tractor with Grimme SE260 Potato Harvester, 1:87 Scale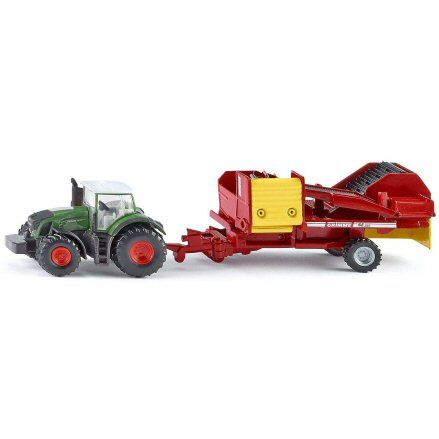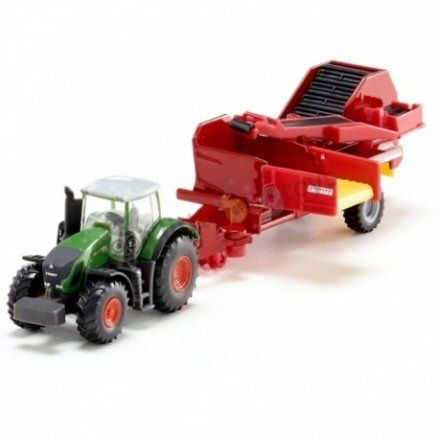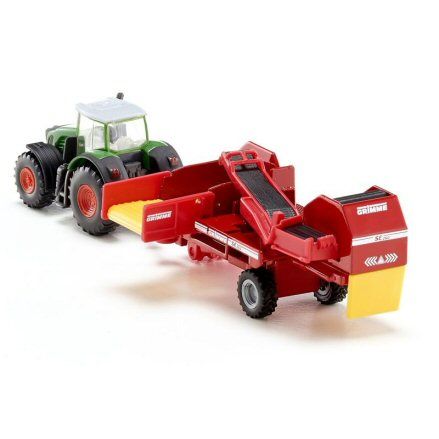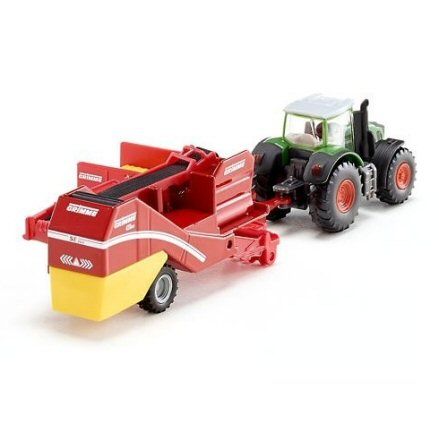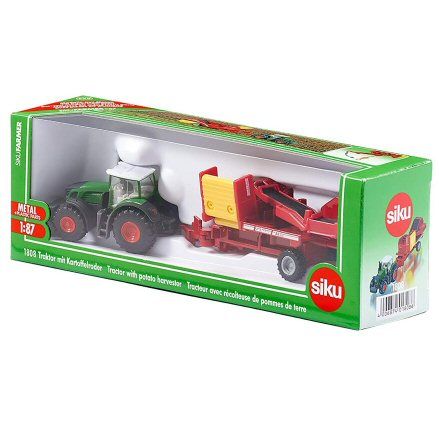 Siku 1808: Fendt 939 Vario Tractor with Grimme SE260 Potato Harvester, 1:87 Scale
Scale model Siku Fendt 939 Vario tractor with removable cab, hitch and rolling wheels; single-axle Grimme Potato Harvester with up/down conveyor belt.
Brand:
Siku
Product description
Let's get to work and harvest those potatoes before they rot in the ground. Siku Fendt tractor tows the Grimme potato harvester with a series of imitation conveyor belts lifting up the spuds.
Single-axle harvester implement as little functionality, so it relies more on the imagination. But there is an up/down conveyor belt for offloading spuds from harvester to farm trailer.
Long drawbar allows for space between implement and tractor, with a simple hoop making up the bar.
Siku 1808 Fendt 939 Vario tractor is made from die-cast metal with plastic and rubberised tyres - as a Fendt it always has red wheel rims.
Detachable cab allows access to interior with seat, controls and steering wheel in place. Well exterior decor includes steps, exhaust, windowed cab and rear tow hitch.
Its fixed with an imitation counter-weight only, which should come in useful as they try to balance the tractor with the big, heavy implement in tow.
Features
Item No: 1808
Scale: 1:87
Age: 3 years and up
Presented in window display box
Made from die-cast metal
Up/down conveyor belt
Single-axle potato harvester
Rolling wheels
Compatible rear hitch
Dimensions: L23 x W3.5 x H4 cm
Weight: 222g
Manufacturer details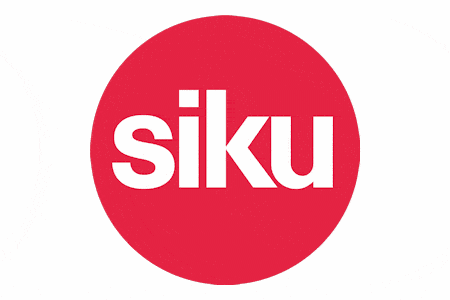 Still a fairly new tractor/implement set in the 1:87 scale series; its a set used for harvesting time when collecting spuds for delivery. As a miniature replica scale Grimme Harvester, there's little wiggle room for functionality - though there is a hinged conveyer. As usual the Siku Fendt tractor as all the features you would expect, including rear tow hitch for hauling.
Guide to Siku Fendt 939 Vario Tractor with Potato Harvester
If they can get there heads around the Grimme Harvester, then its possible they can enjoy the farm play more; as the name implies its an implement used to lift up spuds buried in the ground.
Fendt 939 Vario Tractor
Replica miniature Siku Fendt Vario tractor in 1:87 scale is the model of choice for hauling this large implement; that's useful as its capable of towing all trailers in the series thanks to its powerful engine.
Its made from die-cast with plastic parts and rubberised tyres. Detachable cab for viewing interior with exterior decor including steps, rear tow hitch and imitation counter-weight.
Grimme SE260 Potato Harvester
Siku potato harvester implement has a series of conveyor belts to lift up spuds buried in the ground, before lifting up to the top - then its collected in storage section until being offloading into trailer.
Miniature Siku Grimme Potato Harvester in 1:87 scale, yet still fairly large. In fact it would require two people to sort rotten spuds and rocks that get through before they drop off into the hold.
Drawbar to Tow Hitch
Large, Grime Potato Harvester is fitted with a long drawbar that stretches out far to reach the hitch of tractor - for good reason as there needs to be space between tractor/implement.
That way when maneuvering around the field, its possible to do so without friction. Rear tow hitch on Fendt tractor is a standard one, and can be used with this implement or all others in the series.
Harvest Time
Whip out the Siku Grimme Potato Harvester from the farm shed when its time to harvest. You'd need to go up and down the field in a straight line to pick up spuds that are buried in the ground.
Spuds make there way up the conveyer belt mechanism before going into storage; then with use of the fold up conveyor, the potatoes can be offloading into a waiting trailer to be taken away.
Siku
This item: Siku 1808: Fendt 939 Vario Tractor with Potato Harvester
Age: 3 Years
Scale: 1:87
L23 x W3.5 x H4 cm
Weight: 222g
Siku
Age: 3 Years
Scale: 1:72
L15.7 x W3.6 x H4.6 cm
Weight: 90.7g
Siku
Age: 3 Years
Scale: 1:72
L16.5 x W3.9 x H4.2 cm
Weight: 109g
SHOP BY THEME
SHOP BY
INFORMATION