Siku 1625: Fendt Favorit 926 Vario Tractor with Hay Wagon, Super

Siku 1625: Fendt Favorit 926 Vario Tractor with Hay Wagon, Super
Tough, Siku Fendt tractor with tow hitch, detachable cab and rolling wheels; Siku Hay Wagon has twin-axle with imitation grass collector and opening tailgate.
Brand:
Siku
Product description
You know when the forage harvester mows the meadow well leaving the freshly cut grass over the field its just mowed, well this trailer entrapment comes along to sweep it all up.
Sweeping may not be accurate, but rather a cutting action that lifts the grass off the ground, before its throw into the back of this hay wagon trailer.
To make it all fit, the hay wagon has a mechanism that will push the grass to the rear of the trailer as it injects the grass into the trailer near to the tailgate.
Its then up to the farmer to steer the tractor/trailer back to the yard to empty contents via the tailgate.
Not a tipping up trailer in real life so no tipping action on this Siku hay wagon; so instead the tailgate opens for the compressed grass to be push out.
Hay wagon is hauled with the Siku 1625 Fendt Favorit tractor in 1:72 scale. Simply connect the rear tow hitch of tractor to the easy to use tow bar of the trailer.
Fendt Favorit tractor has a detachable cab, free rolling wheels, an imitation counter-weight and intricate exterior detailing.
Features
Discontinued
Item No:1625
Scale: 1:72
Age: 3 years and up
Presented in blister packaging
Made from die-cast metal
Hay wagon with opening tailgate
Compatible rear hitch
Dimensions: L16.5 x W3.9 x H4.2 cm
Weight: 109g
Manufacturer details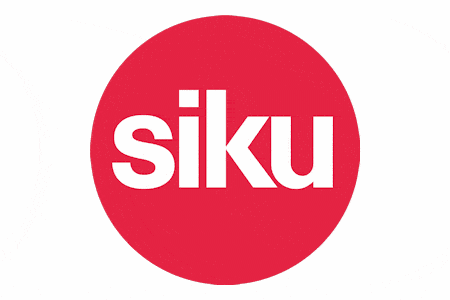 For a Siku tractor/trailer set that was released in 2006, its still a set that is still going strong today. We can probably put that down to the interesting hay wagon that can be used to carry or haul all types of material - many Siku implements of which cannot usually do that. Simply cut the grass using a forager, then sweep it all up using this Fendt tractor with hay wagon.
Guide to Siku Fendt Favorit 926 Vario Tractor with Wagon
If you know what the use of the Siku Hay wagon is for, then they're sure to get the most out of there play; as we explain it all in our guide.
Fendt Favorit 926 Vario Tractor
Tough little die-cast, plus made from durable plastic Siku Fendt tractor does have features of its own to keep them busy during farm play.
It has a removable driver's cab and imitation counter-weight to keep it balanced with an heavy trailer in tow; plus free rolling wheels, tread tyres made from rubberised material.
Hay Wagon
Well its not a functional hay wagon, its still a trailer they can get a lot of use out of due to the open back, which is able to take on materials or bits and pieces they can throw inside.
Well it rolls on a twin-axle, the front wheel mechanism controls the grass injection gizmo. Grass is thrown into the trailer well compressed, before emptying via the rear opening tailgate.
Drawbar/Tow Hitch
Long, wide Siku Hay Wagon will cause a problem unless there's a lengthy drawbar that creates distance from tractor and trailer, that's so the tractor can steer around corners without causing rubbing.
If that were to happen the tractor rear wheels will lift up the trailer in tow. Thankfully, that's not possible due to the long drawbar which will easily connect to the rear tow hitch on the Siku tractor.
Collecting Grass
Theme of this tractor and hay wagon trailer is collecting freshly cut grass after harvest time. You see, a self-propelled forage harvester will cut the grass, before this tractor/trailer set comes in to clear up.
Forager will leave lines of cut grass behind so the tractor - along with hay wagon in tow - rides over it in a straight line, so grass can easily be collected before filling up the hay trailer.
Siku
This item: Siku 1625: Fendt Favorit 926 Vario Tractor with Hay Wagon
Age: 3 Years
Scale: 1:72
L16.5 x W3.9 x H4.2 cm
Weight: 109g
Siku
Age: 3 Years
Scale: 1:72
L13.8 x W4.3 x H3.9 cm
Weight: 81.6g
Siku
Age: 3 Years
Scale: 1:72
L9.4 x W3.9 x H4.3 cm
Weight: 40.8g
SHOP BY THEME
SHOP BY
INFORMATION