Siku 1670: MB Trac 1800 Intercooler with Bale Trailer, Super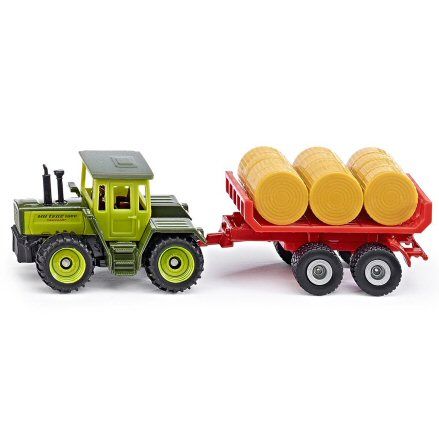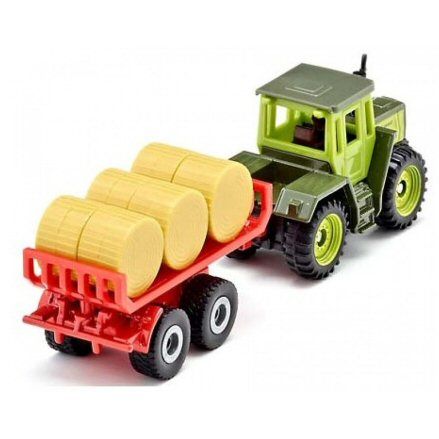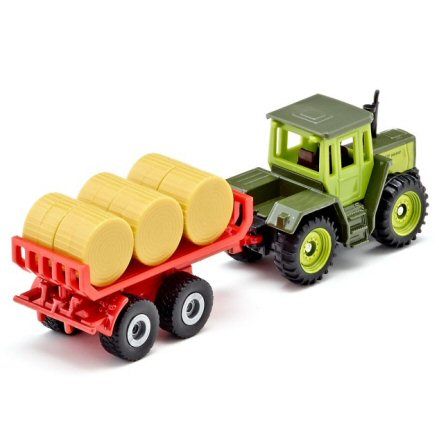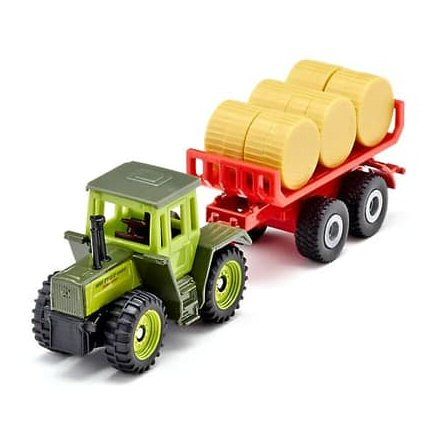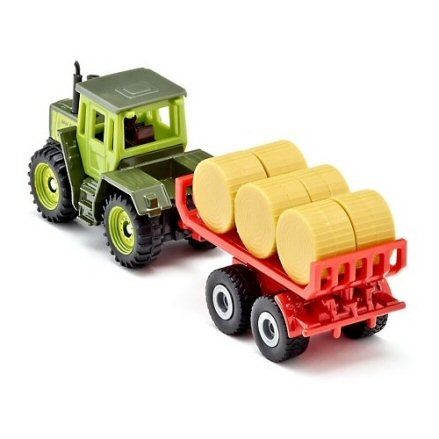 Siku 1670: MB Trac 1800 Intercooler with Bale Trailer, Super
Large scale Siku Mercedes Benz Trac with removable cab, tow hitch and rolling wheels; bale trailer has free-rolling wheels with 6 rounded bales included.
Brand:
Siku
Product description
Don't be put off by its look, in fact this is a small yet large scale model tractor that would of done your small scale farming in a more efficient time, due to its size and power.
Won't win any award for attractiveness but its a real workhorse, as the Siku Mercedes Benz Trac was designed to work hard on the field, as oppose to basic work in the yard.
Not without its features either: with a removable cab, free rolling wheels with tread and tow hitch.
Exceptional exterior decor extends to the manufacturer label on the bonnet, to engine detailing and exhaust pipes to help power this big farm machine.
In tow is an equally large, heavy bale transport trailer with 6 round bales needed hauling off the field, well that's only made possible with the power in the tractor.
Bale transport trailer sits on a twin-axle with free rolling wheels, tread detailing with tyres made from rubberised material, to help freely roll over the rough terrain.
Includes 6 loose rounded hay bales that can be used for hauling, storing, stacking or transporting.
Features
Discontinued
Item No: 1670
Scale: 1:72
Age: 3 years and up
Presented in blister packaging
Made from die-cast metal
Bale trailer
6 Round bales
Compatible rear hitch
Dimensions: L19.7 x W3.6 x H4 cm
Weight: 118g
Manufacturer details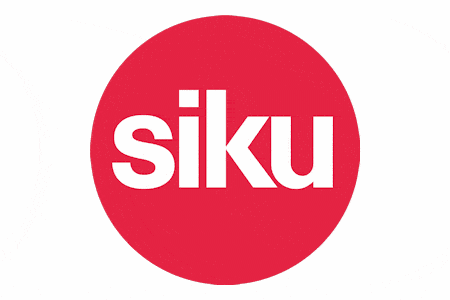 Did not last long in the Siku Super series this one as its only been available since 2014. We might be able to put the blame directly on the Mercedes Benz tractor design, plus tractor-mad kids are not familiar with this manufacturer for tractors. Needless to say, if you need a big farm machine for large scale farm, this tractor/trailer set would of been your thing.
Guide to Siku MB Trac 1800 Intercooler
Where you'll need this Siku tractor/trailer set would be for the transport of big, heavy bales after harvest time; bales would be transported back to the yard for storing in the barn to dry out.
Mercedes Benz Trac 1800 Intercooler Tractor
Designed to tow the biggest trailers to the heaviest implements; Siku Mercedes Benz 1800 tractor is still a 1:72 scale model, fixed with a standard rear tow hitch to haul the largest range of implements.
Despite how it looks, its made with a powerful engine as to drag the widest ploughs along the ground, or in this case; to tow up to 6 big round heavy hay bales in a equally large transport trailer.
Bale Transport Trailer
When transporting bales there needs to be no obstruction for uploading and offloading; so its only the weight of the bales that are keeping them secured on the trailer, which is true for this bale trailer.
Frames fixed to front and rear allow for bales to stay in place, well the bales would be otherwise uploaded using a front loader or telehandler. Trailer is made with a twin-axle with free rolling wheels.
6 Round Bales
Well small, there's a lot of fun to be had with this set of 6 rounded hay bales. Not only can you haul them safely on the back of the trailer, they can be used for storing, stacking or transporting.
To use rounded bales with this trailer, they sit side-by-side in a single layer. Design of trailer should prevent them rolling off, though if they do its only true to what sometimes happens in real life.
Tow Bar to Hitch
By appearance the tow bar of the tractor would seem too large, well the positioning of the drawbar on trailer would make it look higher than what it should be.
Don't despair, this is a standard tow bar to rear tow hitch; therefore if using an additional trailer is will fit; well likewise the use of another Siku Super tractor would be compatible with said bale trailer.
Siku
This item: Siku 1670: MB Trac 1800 Intercooler with Bale Trailer
Age: 3 Years
Scale: 1:72
L19.7 x W3.6 x H4 cm
Weight: 118g
Siku
Age: 3 Years
Scale: 1:72
L16.5 x W3.6 x H4.5 cm
Weight: 109g
Siku
Age: 3 Years
Scale: 1:72
L9.2 x W3.5 x H4.1 cm
Weight: 47g
SHOP BY THEME
SHOP BY
INFORMATION