Siku 1355: New Holland Tractor with Front Loader, Super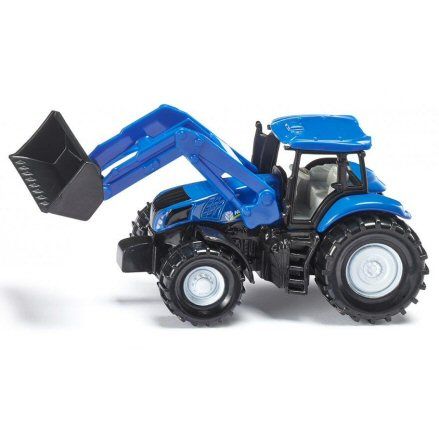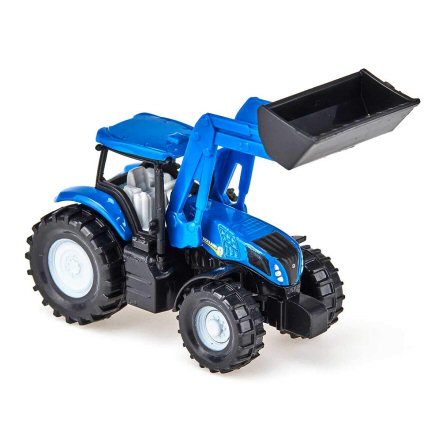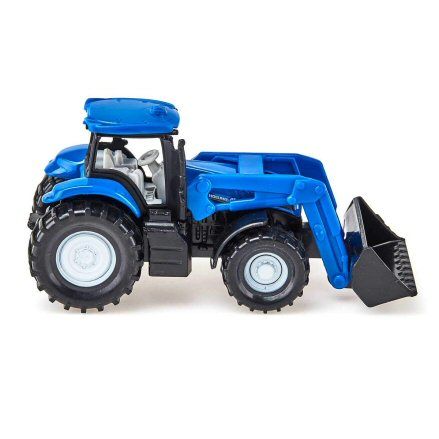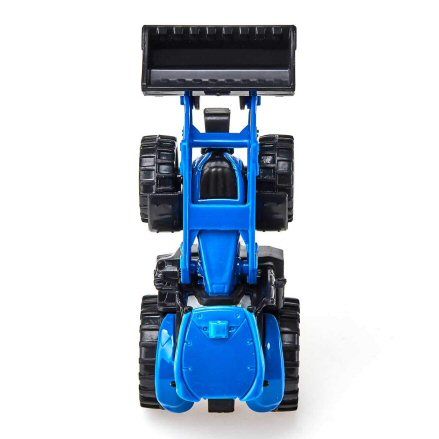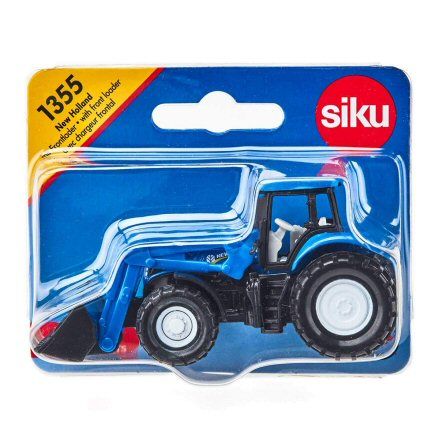 Siku 1355: New Holland Tractor with Front Loader, Super
Replica scale model New Holland tractor with rolling wheels, counter-weight and rear tow hitch; working front loader with pivoting bucket for scooping.
Brand:
Siku
Product description
Not just your average standalone Siku Super tractor this one, but more a highly playable replica with a functional front loader that is sure to get the most out of the farm role play.
That's further supported thanks to use of a working bucket attachment; tipping action will make it easy to scoop up sand, gravel or mud to be loaded into a trailer or dumped off in a pile.
The Siku 1355 New Holland tractor can stand on its own two feet mind you, well the loader with attachment offering a delightful bonus.
In the made from die-cast tractor with plastic parts, are rubberised tyres with free rolling wheels, and compatible rear tow hitch and an imitation-only counter-weight.
Compatible rear tow hitch can be used with all farm implements and trailers in the Siku Super series.
The child can touch the interior detail including the seat, controls and steering wheel, well the steps leading to the cab are used to climb up to access the cab door.
Rolling wheels help role play without slowing down the action, so as they're free rolling this can only mean the child needs to push or pull, depending on the direction they are heading.
Features
Item No: 1355
Scale: 1:72
Age: 3 years and up
Presented in blister packaging
Made from die-cast metal
Functional front loader
Tipping bucket attachment
Rolling wheels
Compatible rear hitch
Dimensions: L8 x W3.5 x H4 cm
Weight: 49.9g
Manufacturer details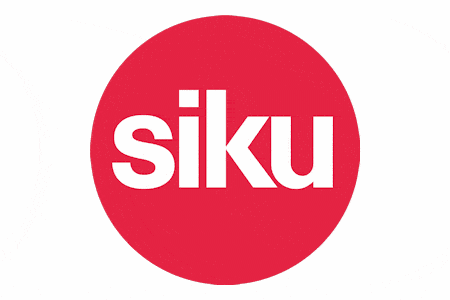 Released in 2013, this standalone New Holland tractor represents a die-cast model that goes beyond a simple vehicle, but rather one with a functional loader with bucket attachment. In Siku's thinking, the bonus of the loader will help to expand there play, well a model without a loader is limited. Regardless, the tow hitch will allow for a farm trailer or implement.
Guide to Siku New Holland Tractor with Front Loader
Make the most of the Siku Super New Holland tractor by educating yourself on its functionality; includes working loader with tipping bucket, rolling wheels and a rear tow hitch.
New Holland Tractor
Thanks to the colour blue only being associated with that of New Holland, its easy tell its a tractor that is replicated on there own model. But that's also due to the design, shape and grey colour wheel rims.
With a windowless driver's cab the interior detail can be touched, well the exterior detail extends to the exhaust running up the cab, mud guards, steps to the door, fixed counter-weight and engine detail.
Front Loader
When you think of a front loader you might imagine it being just like this one; with an up/down movement for scooping up and dropping off loads.
The up/down movement is controlled with a simple hinge connected to either side of the bonnet, well the bucket attachment can be used simultaneously with a pivoting action.
Bucket for Scooping
So well you're in the process of working the front loader with its up/down action, use the bucket at the same time to tip it down for emptying, well lifting it up to keep the contents inside well in transport.
Simple pivoting action that makes it a tipping bucket, and along with use of the front loader, the bucket can be used in any position - and best used for scooping sand or fine gravel.
Towing Hitch
They might not need a trailer for this tractor as the front loader with bucket attachment sure makes up for the shortfall with lack of farm trailer or implement to tow.
If you do decide to go for a trailer, rest assured the Siku Super series of implements will all slot onto the die-cast metal rear tow hitch, with a plate that will help keep the towing equipment secured on.
Siku
This item: Siku 1355: New Holland Tractor with Front Loader
Age: 3 Years
Scale: 1:72
L8 x W3.5 x H4 cm
Weight: 49.9g
Siku
Age: 3 Years
Scale: 1:72
L19.7 x W3.6 x H4 cm
Weight: 500g
Siku
Age: 3 Years
Scale: 1:72
L9.7 x W3.5 x H4 cm
Weight: 40.9g
SHOP BY THEME
SHOP BY
INFORMATION