Siku 1039: Fendt Vario Tractor with Front Loader, Super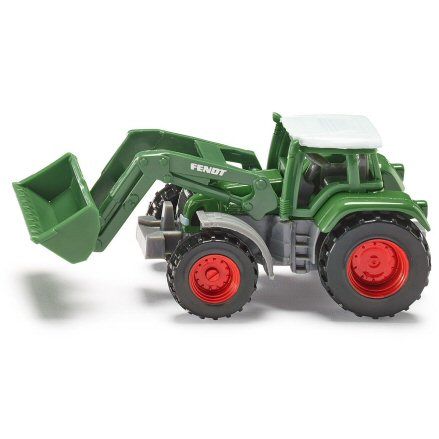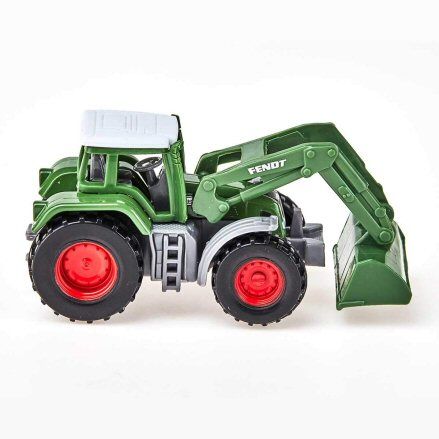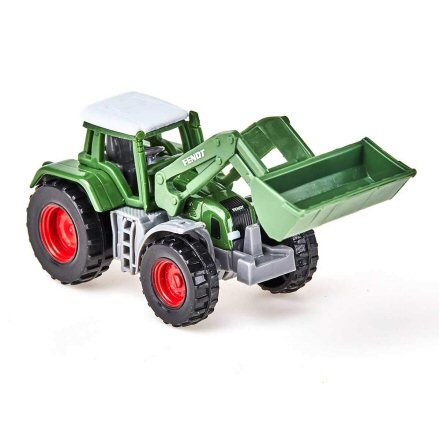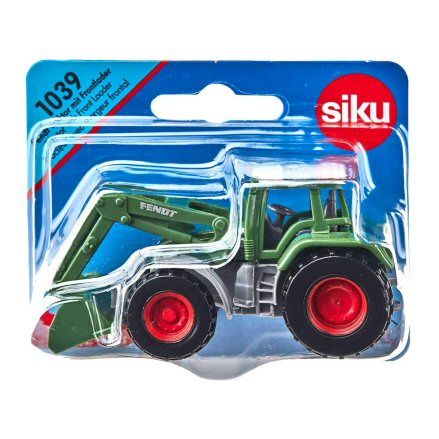 Siku 1039: Fendt Vario Tractor with Front Loader, Super
Tough, little green Siku Fendt Vario tractor in 1:72 scale with detachable cab and tow hitch; functional front loader with tipping bucket attachment.
Brand:
Siku
Product description
If you're in need of a small replica Siku tractor that can do all types of tasks around the farm, other than just ride around that is; then make it this Fendt, as it has a front loader with pivoting bucket attachment.
Front loader has a standard up and down movement to help assist in scooping and offloading; well the bucket attached to the end is a tipping one so they can collect all sorts of materials.
Open driver's cab with intricate interior detail, so if they require a closer look they only need to detach the cab from the body to access the cab seat, steering wheel and controls.
Free rolling wheel action with rubberised tyres; push or pull for the wheels to turn, well the rims are finished in the bright red that is only associated with Fendt tractors.
Located to the rear is the tow hitch for use with the entire farm trailers/implements in the range; made from both die-cast and plastic to prevent breakage.
Features
Item No: 1039
Scale: 1:72
Age: 3 years and up
Presented in blister packaging
Made from die-cast metal
Front loader
Pivoting bucket attachment
Rolling wheels
Compatible rear hitch
Dimensions: L9.4 x W3.9 x H4.3 cm
Weight: 40.8g
Manufacturer details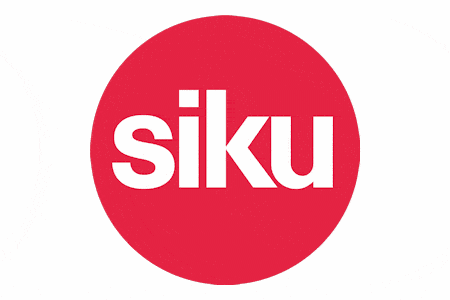 Since this model Fendt tractor has been in the collection since 2006, we can guarantee this vehicle is a favourite with Siku and children alike. When picking out tractors, using a Fendt model will help you distinguish the model from other manufacturers from the colouring alone. Siku produce a variety of tractors, so make use of it by selecting different types.
Guide to Siku Fendt Vario Tractor with Front Loader
Long standing, tough little Fendt tractor in 1:72 scale; its made from die-cast metal with plastic parts, free rolling wheels, tow hitch and a detachable cab.
Fendt Vario Tractor
Make it this Siku Fendt if its a hard working tractor you need around the yard; small, tough and incredibly versatile - being able to lift or tow.
Its sure a Fendt due to the dark green colour theme, along with the red rim wheels. Chassis is grey well the cab roof is white. Exterior detail includes steps, exhaust, headlights and radiator detailing.
Front Loader
Complete tractor set with a functional front loader for lifting up and offloading turf or sand. It has an up/down movement to allow for realistic movement.
Keep it down as to be able to see in front as you drive along the road; well keeping it high up will be needed to make sure the load stays put in the bucket attachment.
Bucket Attachment
The bucket attachment is a standard feature on all Siku Super tractor these days, and one that is essential for doing all types of scooping and dropping off - in a pile or into awaiting trailer.
Use the pivoting action of the bucket attachment in conjunction with the up/down movement of the loader; that way you can pick up turf, sand or pebbles before dropping them off.
Towing a Trailer
Its quite possible to get full use of this tractor around the farm; more so with this fully functional front loader that is required for scooping, loading or dropping.
If you decide to bring in a farm trailer later on, you can make the most of the rear tow hitch. With a trailer in tow, you can then disconnect the trailer from the tractor to load it up with use of the loader.
Siku
This item: Siku 1039: Fendt Vario Tractor with Front Loader, Super
Age: 3 Years
Scale: 1:72
L9.4 x W3.9 x H4.3 cm
Weight: 40.8g
Siku
Age: 3 Years
Scale: 1:72
L7 x W3.5 x H4 cm
Weight: 45.4g
Siku
Age: 3 Years
Scale: 1:72
L16.5 x W3.9 x H4.2 cm
Weight: 109g
SHOP BY THEME
SHOP BY
INFORMATION