Siku 1421: Claas 5000 Xerion Tractor, Super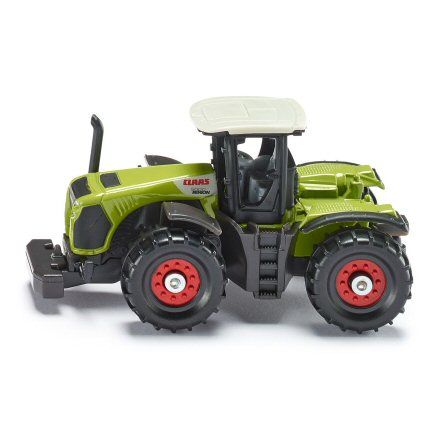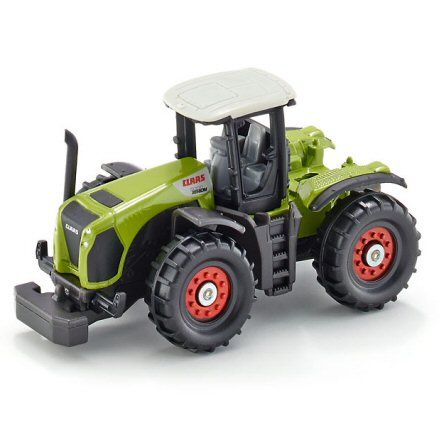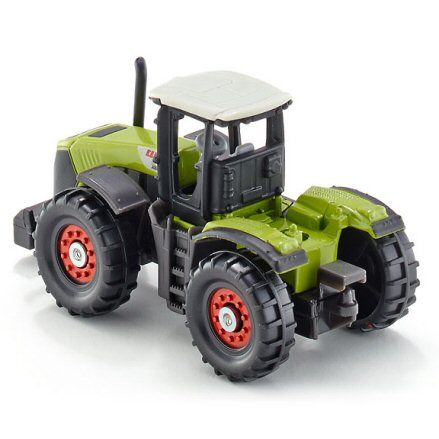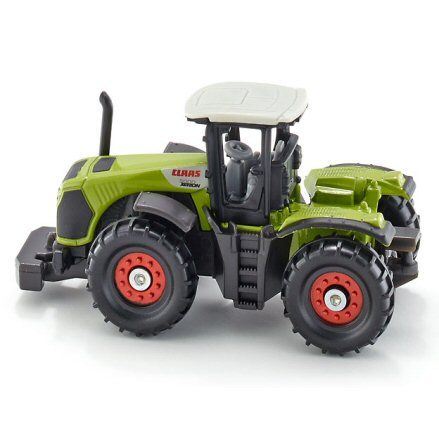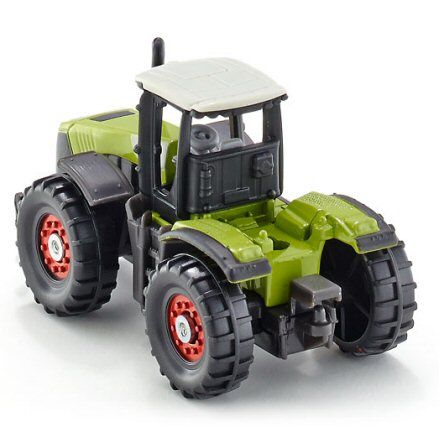 Siku 1421: Claas 5000 Xerion Tractor, Super
Big, tall powerful Siku Claas tractor with four-wheel steering; large detachable cab, rear tow hitch and rolling wheels, with exhaust, steps and counter-weight.
Brand:
Siku
Product description
Hard working, made for hauling rather than general farming needs. If there is a large trailer or an heavy-duty implement need dragging, this is the powerful, yet small replica tractor you need.
Its not one to do light work around the farmyard this one, but a model tractor that should be out in the field pulling ploughs, tillage tools, cultivators or spreading manure with big loads.
That's helped with use of four wheel steering; though that is not a feature here as its a cheaper model tractor, therefore no steering whatsoever.
Regardless, its not without its functionality; free rolling wheels will turn as they push or pull, detachable cab for viewing the interior detail, and a standard rear tow hitch.
Its a huge tractor this Siku 1421 Claas 5000 Xerion, so it requires steps to climb up to the cab, well the exhaust is located further away for visibility, well the cab is huge compared to most others.
Features
Item No: 1421
Scale: 1:72
Age: 3 years and up
Presented in blister packaging
Made from die-cast metal
Rolling wheels
Compatible rear hitch
Dimensions: L7.5 x W4 x H4 cm
Weight: 40.8g
Manufacturer details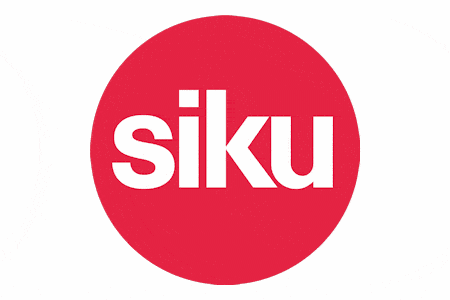 Much needed all purpose, heavy duty tractor that happens to be far different than all standard tractors; due to the size, design and what its used for... which is dragging heavy implement and loads. Released in 2012, its not a model that has such functionality due to it being a Super series model, but its sure to please any small toy tractor fan.
Guide to Siku Claas 5000 Xerion Tractor
Quite possibly one of our favourite model tractors, and that's only because its a monster in real life; due to the design, size and capability, as demonstrated in this replica model.
Claas 5000 Xerion Tractor
Replica Claas Xerion series tractor is made for heavy-duty work, not casual labour. And that's obvious from its design, with large 4WD wheels and a large cab for operations.
As its a Claas, we know that from its colour scheme along with insignia. To confirm that it has the white cab roof and those red wheel rims mostly associated with Claas tractors.
Four-Wheel Steering
Not that you'll notice being a Claas toy tractor; but being 4WD that can only mean the power comes from all four wheels, so its can drag heavy-duty tillage tools, cultivators and ploughs through the field.
Four wheel steering will also help for spreading or hauling twin trailers. Again, you won't get the benefit in this small 1:72 model, but knowing what it can do will sure help with imaginative play.
Dragging Implements
Make no mistake, this Siku Claas Xerion tractor is made for one reason; to haul the largest trailers, and the heavy duty implements found on the farm.
Whether that's spreading manure or ploughing the field. All implements will slot onto the rear tow hitch of this Claas tractor with ease, well kept on with a tight slot.
Giant Cab
Claas Xerion tractors have the biggest driver's cab of all models; due to the size of the machine and the capability. Its used for four wheel steering going forward; well still, it can be operated facing behind to control the equipment.
It happens like this: tractor pulls up to its destination; cabin rolls to the rear on a railing; operator controls the attached implement to operate well parked. Unfortunately, this feature is not present on this model.
Siku
This item: Siku 1421: Claas 5000 Xerion Tractor
Age: 3 Years
Scale: 1:72
L7.5 x W4 x H4 cm
Weight: 40.8g
Siku
Age: 3 Years
Scale: 1:72
L16.5 x W3.6 x H4.5 cm
Weight: 109g
Siku
Age: 3 Years
Scale: 1:72
L9.2 x W3.5 x H4.1 cm
Weight: 47g
SHOP BY THEME
SHOP BY
INFORMATION