Siku 0858: Fendt Favorit 926 Vario Tractor, Super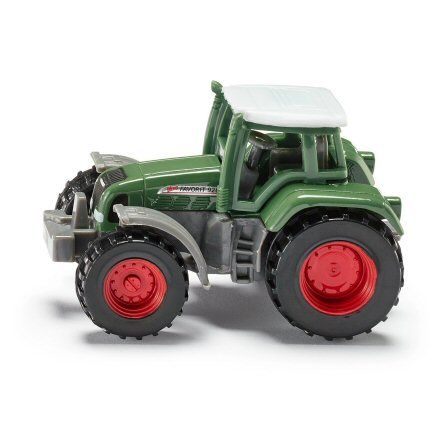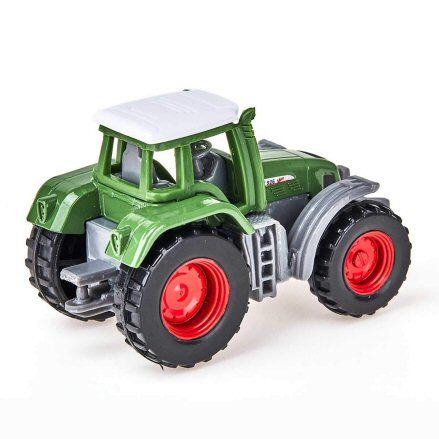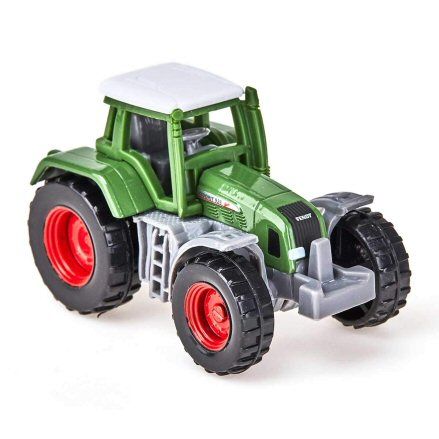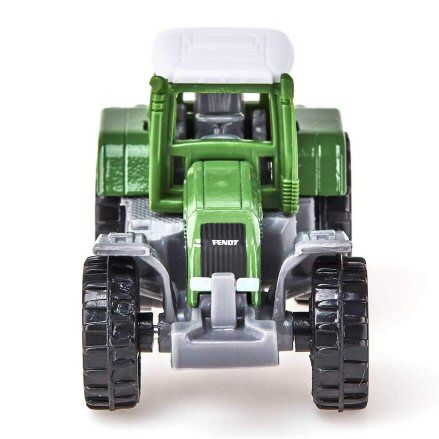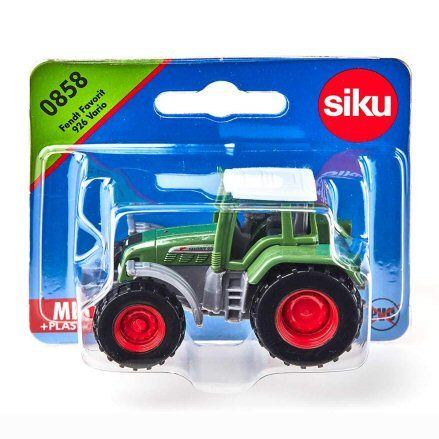 Siku 0858: Fendt Favorit 926 Vario Tractor, Super
Standalone Siku Super Fendt tractor built with a rear tow hitch compatible with all trailers and implements in the series, along with exterior detail.
Brand:
Siku
Product description
When choosing a single toy tractor over a tractor/trailer set that could mean one of two things; first, its more affordable; second, you wish to build the set by selecting you own trailer or implement.
Regardless, you still end up with a tough little 'made from die-cast metal' tractor that will still offer all the fun as a standalone model, or if you wish to expand later on.
Most important feature is its rear tow hitch, and will be compatible with all trailers and implements in the Super series - but be sure to make it a matching green one hey...
Interior detail is visible through the windowless driver's cab so the seat and steering wheel are both within reach of the child.
Exterior decor includes the Fendt insignia along the bonnet; with the green body, red rims and white cab roof making it stand out as a replica Fendt tractor.
Closer inspection and you'll notice mud guards, exhaust, imitation lights, counter-weight with tiny steps that lead up to the driver's cab door.
Features
Item No: 0858
Scale: 1:72
Age: 3 years and up
Presented in blister packaging
Made from die-cast metal
Rolling wheels
Compatible rear hitch
Dimensions: L7 x W3.5 x H4 cm
Weight: 45.4g
Manufacturer details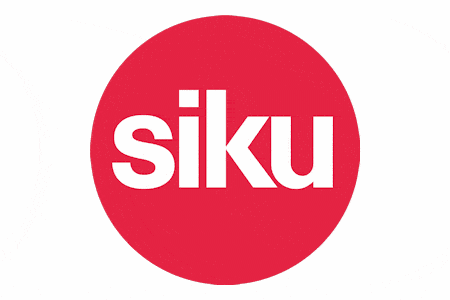 Believe it or not this little Fendt tractor has existed in the Siku Super series since 2006; so if proof if proof was needed if this was the model tractor to go for, then that should be it. Lasting this long in the range well still going strong to this day, indicates that Siku has had faith in this model all this time, and its any wonder as its a tough little tractor, for rough play.
Guide to Siku Fendt Favorit 926 Vario Tractor
Not much to say about a dinky little Fendt tractor like this one, but don't let that discourage you as its not without detail, with the option to bring in a matching trailer or farm implement.
Fendt Favorit Tractor
Existed in the Super series for more than 13 years this one, and well the design process as developed - though be it only slightly - this obvious replica Fendt as sure lasted the test of time.
Boxy, dark green with red rims in the wheels that will help you identify this as a Fendt tractor. And despite its small frame; there's engine, steps, exhaust and a front counter-weight detail.
Rolling Wheels
Not much happening with the wheel mechanism, apart from those red rims we've previously mentioned, but there is still a little suspension - a very little suspension - to help tackle the rain terrain.
Nothing much as developed with the four free-rolling wheels on this model or any future upgrades, just a simple push or pull tractor with no gimmick to slow them down in tractor play.
Open Cab
What makes a Super tractor just that well distinguishing it from similar small scale tractors is its open driver's cab design.
There's really not much action that can take apart in or around the cab with no small figures or driver's to use, but the attention to the interior detail will sure impress with seat, controls and steering wheel.
Rear Hitch-Ready
Standalone Siku Super Fendt Favorit this one so no trailers, implements or accessories to extend the play value, but the option to expand that range later is there thanks to the rear tow hitch.
Its only a simple hook to be used with the basic hoop on the Super farm trailers or implements; its then supported with a slot to help keep the trailer secured well the tractor is in motion.
Siku
This item: Siku 0858: Fendt Favorit 926 Vario Tractor, Super
Age: 3 Years
Scale: 1:72
L7 x W3.5 x H4 cm
Weight: 45.4g
Siku
Age: 3 Years
Scale: 1:72
L9.4 x W3.9 x H4.3 cm
Weight: 40.8g
Siku
Age: 3 Years
Scale: 1:72
L16.5 x W3.9 x H4.2 cm
Weight: 109g
SHOP BY THEME
SHOP BY
INFORMATION