Siku 0847: Massey Ferguson 9240 Tractor, Super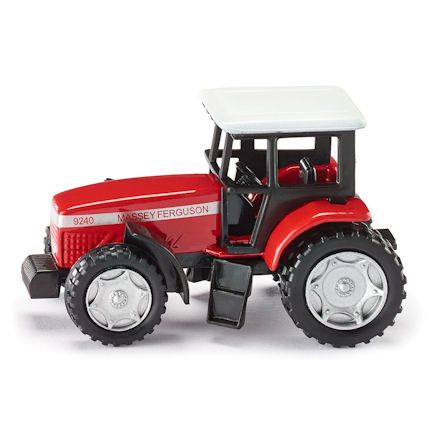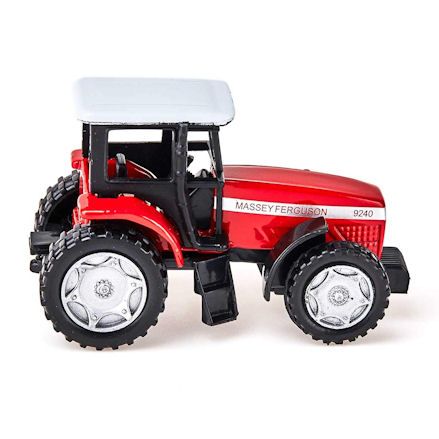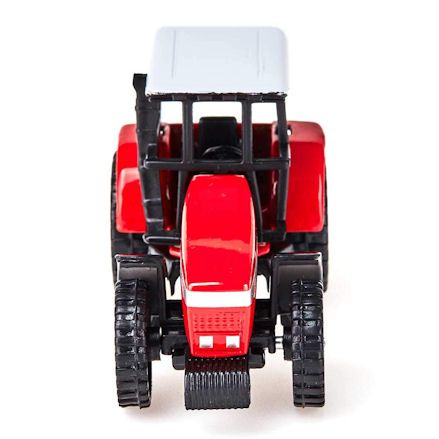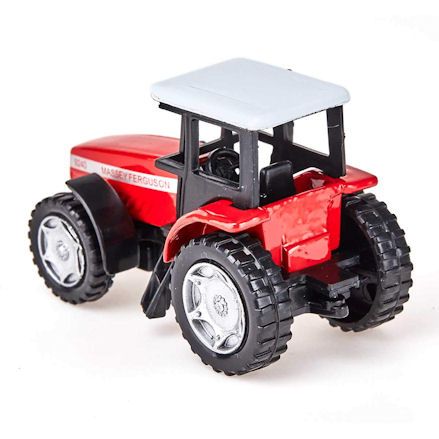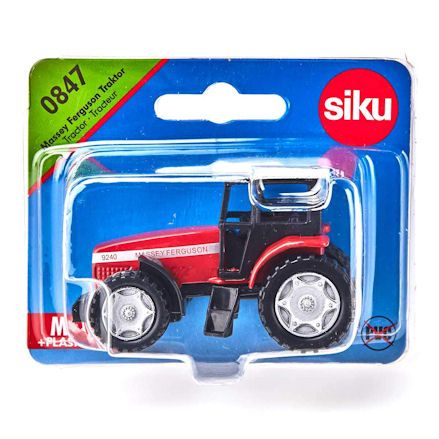 Siku 0847: Massey Ferguson 9240 Tractor, Super
It all started with this Siku Massey over 15 years ago as a tractor with a design of its own; still it could afford rolling wheels and a compatible rear hitch.
Brand:
Siku
Product description
Rather than being perfectly accurate, this model is an example of Siku's early work with a more boxy design; compared to toy tractors that are now replicated so well today.
Small, chunky but very hard wearing, it offers all four free rolling wheels along with an open cab design to view the interior detail - and a counter weight fixed to the front.
Stand alone tractor so no trailer or implement included; but there lies the option to pick and choose a general purpose trailer to a more complicated baler, spreader or plough.
Regardless, all corresponding trailers will attach to the rear hitch with ease well the top section helps keep the trailer secured on.
This Siku Massey Ferguson tractor is close to a 1:72 scale, made from solid die-cast metal well finished in the bright red MF colour, with insignia.
Features
Item No: 0847
Scale: 1:72
Age: 3 years and up
Presented in blister packaging
Made from die-cast metal
Rolling wheels
Compatible rear hitch
Dimensions: L6.8 x W3.5 x H4.3 cm
Weight: 43g
Manufacturer details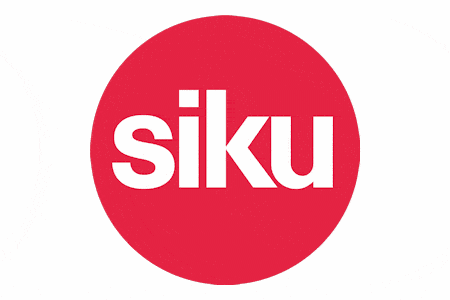 Early on it was Siku's intention to design all tractors in the Super series just like this one, and that was true for many years to come. That way this Siku Massey Ferguson 9240 tractor would be distinguishable from current to later releases in the Siku Farmer series in 1:87 - thus not to confuse collectors with identical models in very similar sizes.
Guide to Siku Massey Ferguson 9240 Tractor
Quite possible the very first tractor in the series that has a design of its own, and only recognisable through the Super series.
Siku 'one of the first' super tractors
Well it was released in 2006 you'd probably expect the design to not be replicating so well back then, but that is not true with this model has the design was intentional.
This set the standard for the Siku Super tractors going forward, until recently when later models were more accurately replicated to imitate the real life model.
Compatible rear hitch
Nothing complicated with this rear hitch at all, but one that is compatible with the entire range of trailers and implements in the Siku Super series.
Simply slot through the trailer tow bar through the gap to the hook over the hitch. As a stand-alone tractor you'd want to expand there farm later by making use of this easy to use rear tow hitch.
Open cab design
Not much can be done when tractors are scaled down as small as this one, so in that respect there's little use inserting panels of clear windows.
Rather so, you get an open driver's cab where the little one can take a closer look inside with both the seat and steering wheels clearly visible for all to see.
Exterior detail
Despite its miniature size this Massey Ferguson tractor can hold its own in regard to replica detail on the outside - and a little more inside the cab.
Exterior detail starts with the Massey branding along the bonnet with engine and radiator detail, plus mud guards, steps that lead to the cab and an imitation counter-weight.
Siku
This item: Siku 0847 Massey Ferguson 9240 Tractor
Age: 3 Years
Scale: 1:72
L6.8 x W3.5 x H4.3 cm
Weight: 43g
Siku
Age: 3 Years
Scale: 1:72
L8 x W3.8 x H4.5 cm
Weight: 40g
Siku
Age: 3 Years
Scale: 1:72
L6 x W3.5 x H4 cm
Weight: 40.8g
SHOP BY THEME
SHOP BY
INFORMATION