Safari Ltd 820229: Farmer Boy Toby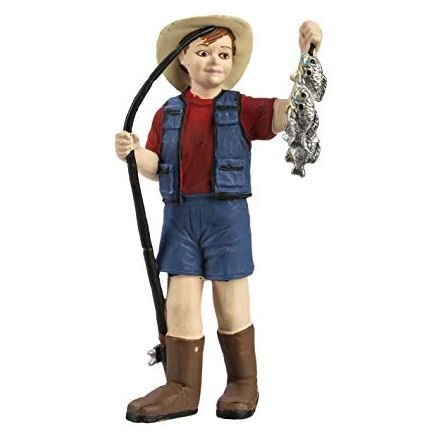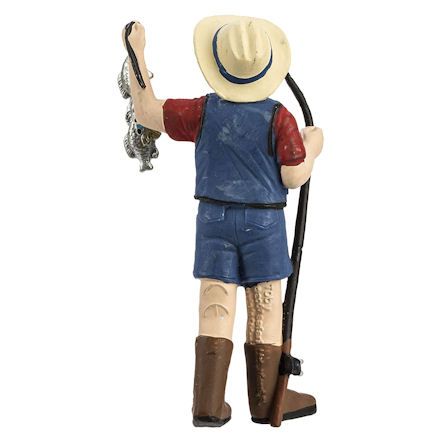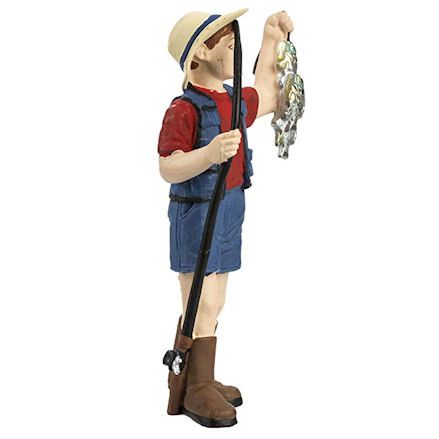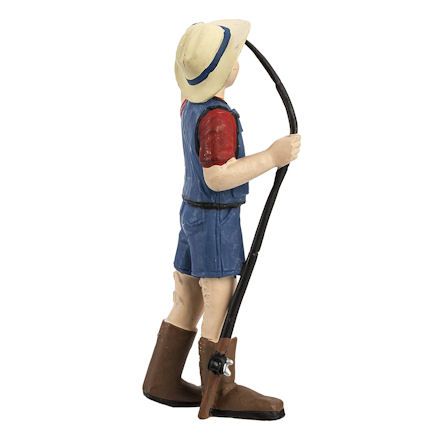 Safari Ltd 820229: Farmer Boy Toby
Tough, made from durable plastic hand painted Safari Ltd farmer boy Toby with fishing pole; he wears a waist coat, shorts and hat with a big pair of boots.
Brand:
Safari Ltd
Product description
Safari Ltd farmer boy Toby is taking a break from helping out his dad around the farm by heading to the nearby stream or pond to fish.
And we know he was successful as he holds up a fresh catch of fish in his hand, with his fishing rod in the other.
In this static position, Toby is restricted to some serious farming work at the moment, but he sure brings a more active, fun theme to the Safari Ltd farm.
He can do it all by his own mind you, so its vital you bring in Toby's mum and dad to create the farming family, there might also be a sister to keep Toby occupied.
Dressed in hobby clothing, Toby is wearing a waist jacket with matching shorts, a red undershirt and hat. His big boots are larger than normal to help him stand up freely while the child plays farms.
Features
Discontinued
Item No: 820229
Age: 3 years and up
Presented loose with label attached
Made from durable plastic
Includes figure holding rod and fish
Accessories cannot be removed from hands
Hand painted, brightly coloured boy
Dimensions: L6 x W2 x H7 cm
Weight: 18.1g
Safari Ltd
This item: Safari Ltd 820229: Farmer Boy Toby
Age: 3 Years
L2 x W2 x H7 cm
Weight: 40.8g
Bullyland
Age: 3 Years
L2 x W2 x H7 cm
Weight: 40.8g
Bullyland
Age: 3 Years
L2 x W2 x H7 cm
Weight: 40.8g
SHOP BY THEME
SHOP BY
INFORMATION