John Crane T0095: Tildo Farm Family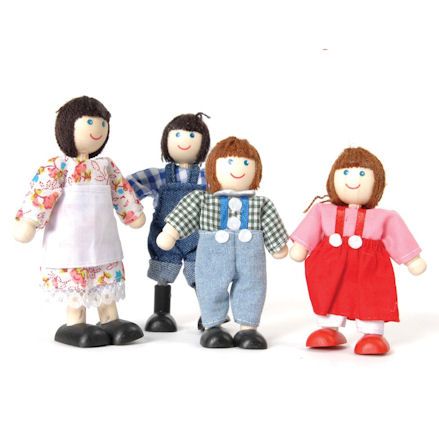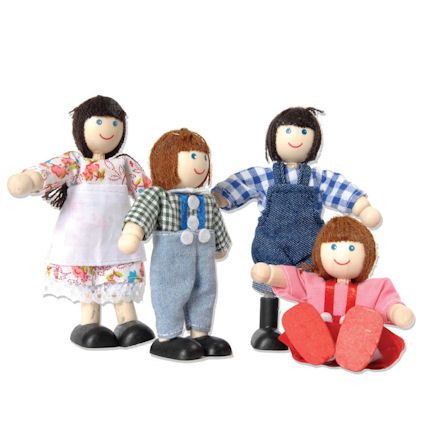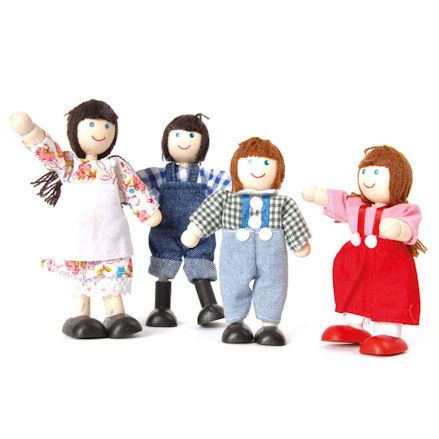 John Crane T0095: Tildo Farm Family
Set of four Tildo Farm Family are poseable figures wearing real fabric clothing; compatible with the Oldfield Farm, including the wooden tractor and trailer.
Brand:
John Crane
Product description
Farm family are designed to fit in with the Tildo series; they can move into the Oldfield Farm well tending to the animals or drive the wooden tractor - all of which are available in the range.
All four figures serve a purpose when running the busy farm; that can include taking out the cows to the field, to watching over the sheep in the shed.
If using these figures for what they were intended for - for use in the Oldfield Farm - then all available buildings would require a job from reach figure.
As with the Oldfield Farm, there is a farmhouse present so they can move onto the farm directly.
No tractor or vehicle included with the wooden farm set, but there is Tildo wooden tractor with trailer that is fully compatible with these farming figures - even though there's a figure included with it.
Of which, they represent a family of four; with mum and dad figures the tallest of all, well the smaller male and female figures make up the son and daughter.
Beneath the mixture of real fabric clothing lays bare the body structure, which is made from wood.
All figures are poseable, meaning their arms and legs are functional. All while the well made clothing stays put, along with the soft material hair.
Features
Item No: T0095
Age: 3 years and up
Presented in open display box
Made from real wood and fabric
Includes 4 farm figures
Wooden parts
Clothing cannot be removed
John Crane Tildo Small World Play range
Dimensions: L5 x W5 x H11.5 cm
Weight: 181g
John Crane
This item: John Crane T0095: Tildo Farm Family
Age: 3 Years
L5 x W5 x H11.5 cm
Weight: 181g
Le Toy Van
Age: 3 Years
L6.4 x W3.8 x H10.2 cm
Weight: 49.9g
Le Toy Van
Age: 3 Years
L6.4 x W3.8 x H10.2 cm
Weight: 40.8g
SHOP BY THEME
SHOP BY
INFORMATION