Bullyland 62727: Farmer Andrew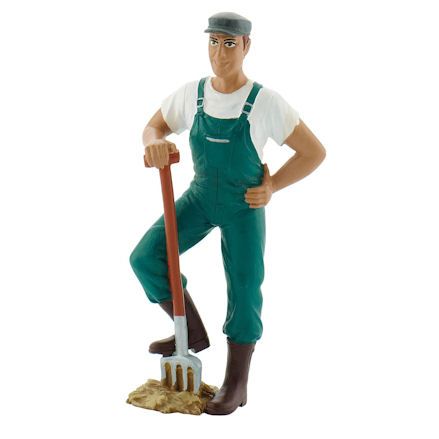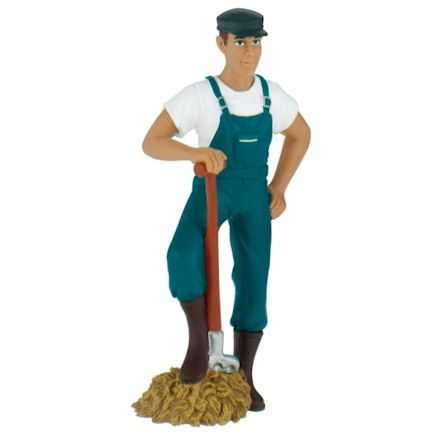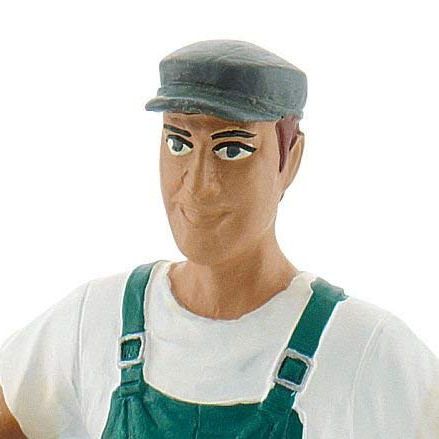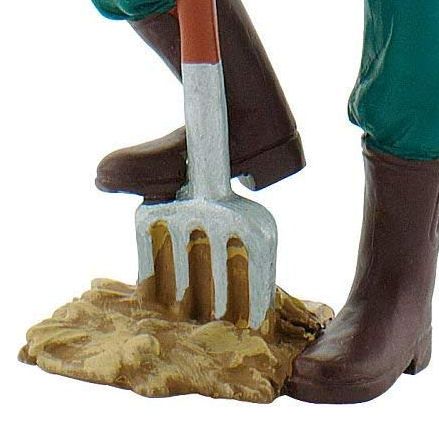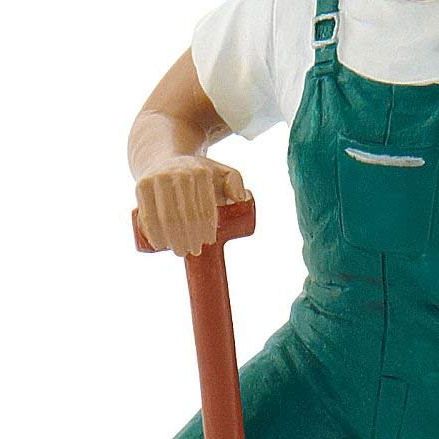 Bullyland 62727: Farmer Andrew
Figurehead, plastic Bullyland farmer Andrewis a solid, none-functional figure in a standing pose; leaning on a rake which is then buried in a haystack.
Brand:
Bullyland
Product description
Farmer Andrew is kited out to work in the barn or the cattle shed. We know that due to his attire; which includes protective overalls, white undershirt, cap and working boots.
As is with Bullyland, Farmer Andrew is in a standing position, posed with his arm on his hip, leaning on his rake which is buried into a haystack.
Well the figure is not poseable, a non-functional action-figure such as this one is designed to only look the part, well populating the large farm with people to create a realistic scene.
Andrew is standing on the rake; which is then attached to the haystack; well the haystack then acts as a base - which allows the figure to stand freely.
Rake cannot be removed from his hand, therefore its not possible to play with the rake separately.
Farmer Andrew is a figurehead, with the purpose of operating the farm well using a workforce under him; though it is possible to create a farming family, including mum, son and daughter.
Features
Item No: 62727
Age: 3 years and up
Presented loose with label attached
Made from durable plastic
Includes figure leaning on pitch fork
Fork cannot be removed
Hay patch acts as base for balancing figure
Bullyland Farmyard range
Dimensions: L6 x W3.3 x H11 cm
Weight: 18.1g
Bullyland
This item: Bullyland 62727: Farmer Andrew
Age: 3 Years
L6 x W3.3 x H11 cm
Weight: 18.1g
Schleich
Age: 3 Years
L5.7 x W3.9 x H8.5 cm
Weight: 18.1g
Papo
Age: 3 Years
L9 x W2 x H11 cm
Weight: 18.6g
SHOP BY THEME
SHOP BY
INFORMATION