Bullyland 62618: Farmers Wife Anne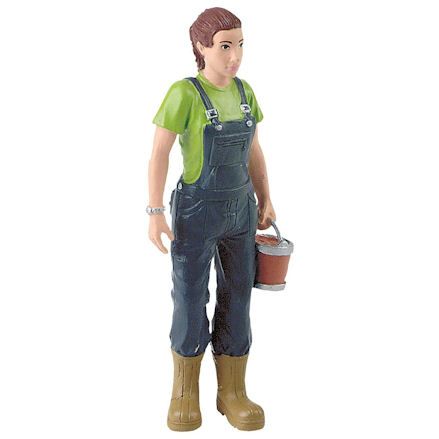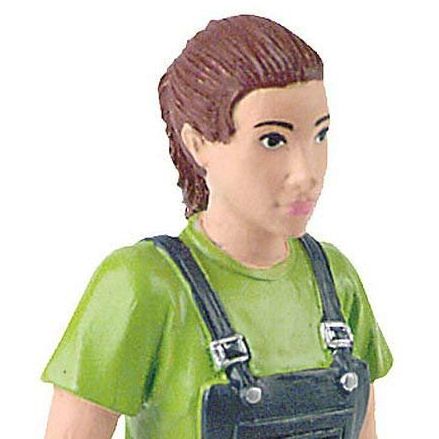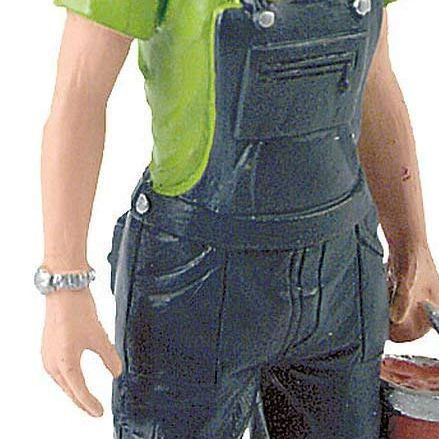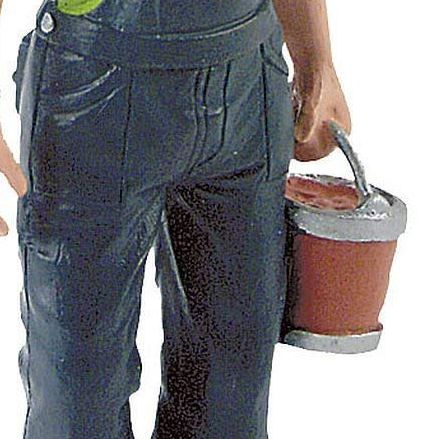 Bullyland 62618: Farmers Wife Anne
Bullyland Anne is a farming figure to helppopulate an otherwise dull scene; use her to mop out the barn or feed the animals as she's holding onto a bucket.
Brand:
Bullyland
Product description
Anne's job on the farm is to take care of the chickens, feed the cattle, and on occasions; go out to the field to round up the sheep or horses.
Here she is in a static standing position, working hard with a bucket of animal feed in the hand that can be used for any farm animal imaginable.
And bare in mind, well she's holding onto the bucket, it cannot be removed from her grasp.
Free-standing figure thanks to her larger than normal boots that spread out further, for balancing purposes. Not so much as to not make her feet bigger than they need to be.
Bullyland farmer's wife Anne is a long standing farm figure well still going strong to this day.
Tough, made from durable plastic figure which has a little bend for flexibility. Carefully painted blue overalls with a green undershirt and boots - well her hair is tied back as to not get in her face.
Features
Item No: 62618
Age: 3 years and up
Presented loose with label attached
Made from durable plastic
Includes figure holding bucket
Bucket cannot be removed from hand
Bullyland Farmyard range
Dimensions: L3.8 x W2 x H9.2 cm
Weight: 18.1g
Bullyland
This item: Bullyland 62618: Farmer Anne
Age: 3 Years
L3.8 x W2 x H9.2 cm
Weight: 18.1g
Schleich
Age: 3 years
L2 x W2 x H7 cm
Weight: 13.6g
Schleich
Age: 3 Years
L3.6 x W5.1 x H9.1 cm
Weight: 22.7g
SHOP BY THEME
SHOP BY
INFORMATION