Bruder 62610: Farmer, 1:16 Scale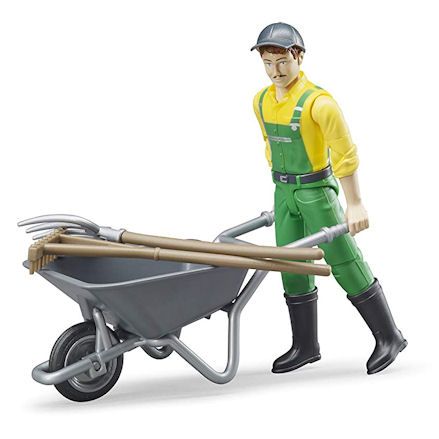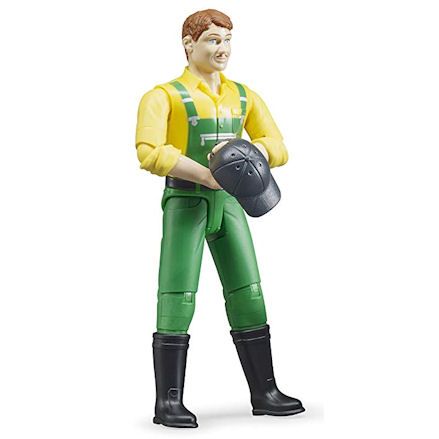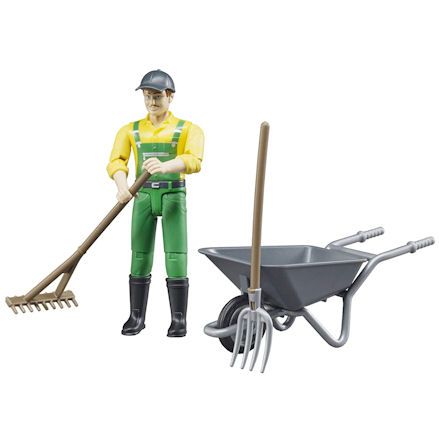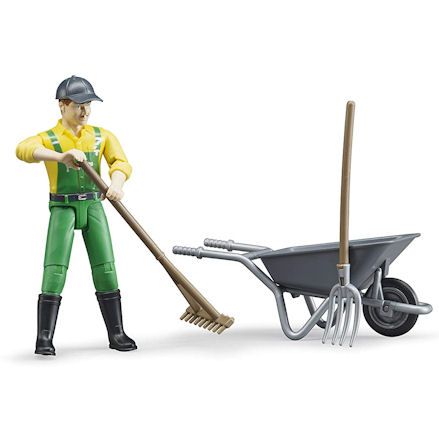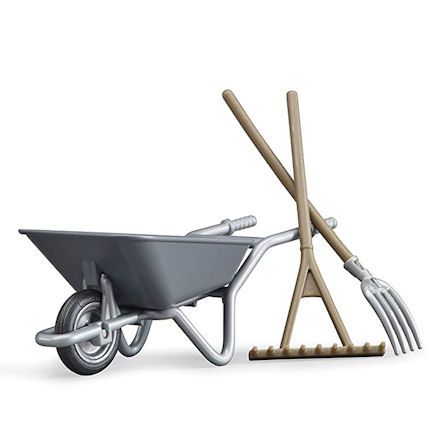 Bruder 62610: Farmer, 1:16 Scale
Large scale Bruder farmer in 1:16; posable figure with free rolling wheelbarrow, a rake and fork which can all be held by the grasping hands of the farmer.
Brand:
Bruder
Product description
Make sure they have a figurehead leading up the big 1:16 scale farm by making sure its starts with this Bruder 62610 farmer with wheelbarrow and farm accessories.
Luckily for them he's not restrained to being a farmer only; use him to work the land, forestry work or if they like, why not using him on the building site - that wheelbarrow would come in useful there.
Back on the farm though, he would be the ideal Bruder farmer, no thanks to the series of accessories that come with the figure.
To start the Bruder farm figure is poseable; meaning his arms and legs can twist and turn, so therefore he is able to grasp hold of the wheelbarrow handles to push or pull it along.
Wheelbarrow as a big open top so all types of accessories and materials can be left in it; well the single wheel is free rolling, so as the child pushes or pulls, the wheel will freely move in that direction.
And as his hands are in a grasp, he can easily hold onto the rake or fork as he cleans up the farmyard.
Due to being a poseable figure, that can only mean he's capable of driving the large Bruder tractors and vehicles in 1:16 scale; positioned in a sitting pose well securing him to the seat.
Features
Item No: 62610
Scale: 1:16
Age: 4 years and up
Presented in closed box
Made from durable plastic
Poseable limbs
Wheelbarrow with rolling wheel
Detachable hat
2 accessories in the rake, fork
Dimensions: L4.6 x W1.3 x H10.9 cm
Weight: 36.3g
Bruder
This item: Bruder 62610: Farmer, 1:16 Scale
Age: 4 Years
L4.6 x W1.3 x H10.9 cm
Weight: 36.3g
Bruder
Age: 3 Years
L23 x W8 x H17 cm
Weight: 318g
Bruder
Age: 4 Years
L4.6 x W1.3 x H10.9 cm
Weight: 9.07g
SHOP BY THEME
SHOP BY
INFORMATION