Bruder 60403: Woman, 1:16 Scale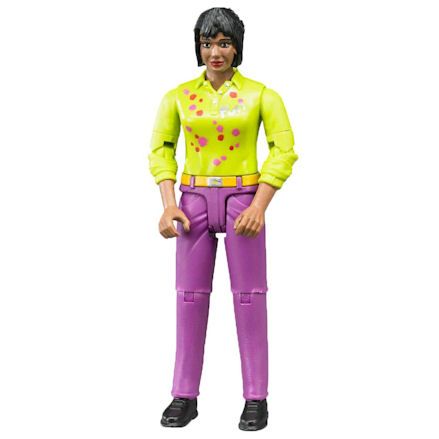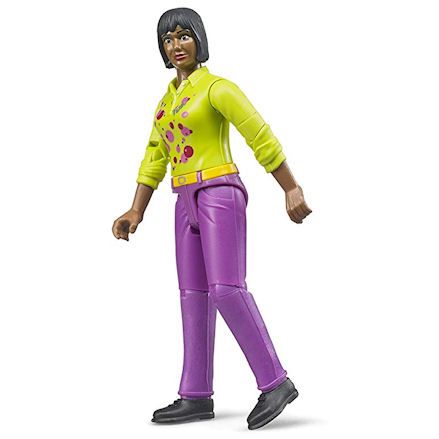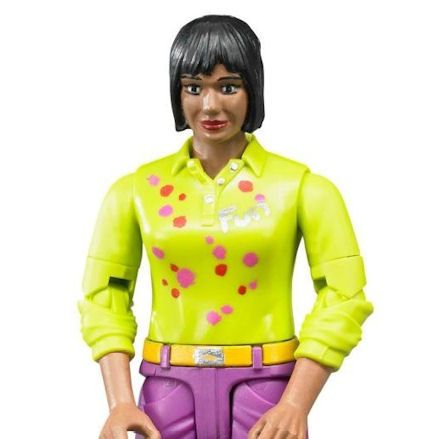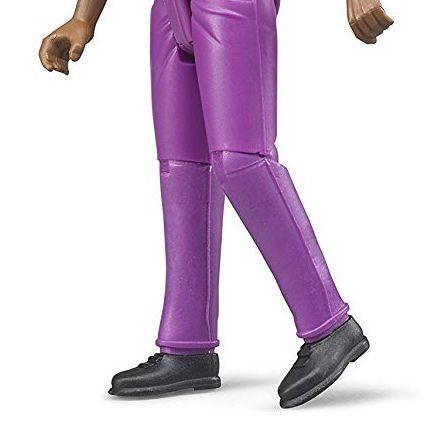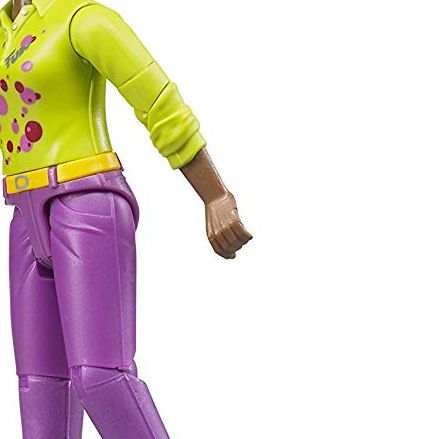 Bruder 60403: Woman, 1:16 Scale
Diverse character for taking charge of the farm, so turn to this Bruder women as she tends to the farm animals, drives the tractor or even turns mechanic.
Brand:
Bruder
Product description
Bright, fun and friendly character to have around the Bruder farm, also in 1:16 scale. Bruder women serves as the figurehead - so a farmer - or simply a farm hand.
Though she has a lot of responsibility hanging over her head, as being the only black women in the series; so with Bruder being more diverse then ever with their farm figures, all children have a choice.
She is not limited to being a farmer mind you; allow there imagination to run wild well using her as a farmer, builder, forestry worker, emergency services or local worker.
All that depends on what collection they've built up in the Bruder range; so well she's promoted here as a farmer, they can use her how they see fit.
And the Bruder 60403 woman can do anything thanks to her poseable limbs, with moving legs and arms. She'll be able to grasp onto objects, or even drive the Bruder tractors in 1:16 scale.
To do that they only need to position her legs into a sitting pose well her arms will need straightening out as if she's controlling the steering wheel.
Out of the tractor she'll tend to the farm animals, clean up the farmyard and when the tractor has issues, she'll turn mechanic for the day by getting under the bonnet.
Features
Item No: 60403
Scale: 1:16
Age: 4 years and up
Presented in closed box
Made from durable plastic
Poseable arms, legs
Dimensions: L4.6 x W1.3 x H10.9 cm
Weight: 9.07g
Bruder
This item: Bruder 60403: Woman, 1:16 Scale
Age: 4 Years
L4.6 x W1.3 x H10.9 cm
Weight: 9.07g
Bruder
Age: 3 Years
L23 x W8 x H17 cm
Weight: 318g
Bruder
Age: 4 Years
L4.6 x W1.3 x H10.9 cm
Weight: 9.07g
SHOP BY THEME
SHOP BY
INFORMATION