Bruder 60003: Man, 1:16 Scale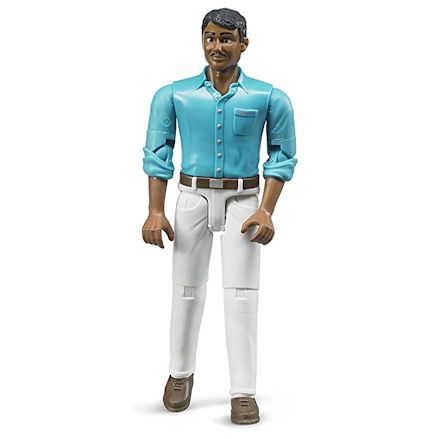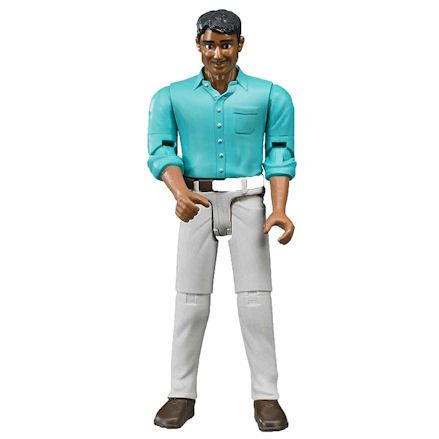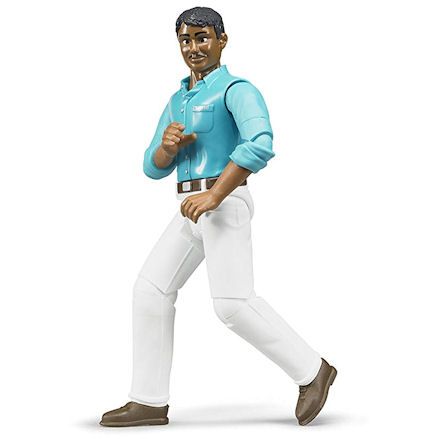 Bruder 60003: Man, 1:16 Scale
Large, tough made from solid plastic Bruder Man figure; use him for taking care of the animals to sitting behind the wheel of a tractor or Land Rover.
Brand:
Bruder
Product description
Now that we have a black man figure available, he can lead up the Bruder farm as the figurehead. Male or female, will both black and white figures represented in the range, so its only a matter of choice.
He has a lot of work to do asthe Bruder Agriculture range in 1:16 scale is large; so large in fact any thing that can be functional is, so there's no let up, ever.
Firstly, he's a farmer so will take charge of operations well using his workforce to feed the animals, rake up the barn or head out for supplies.
If you're operating a Bruder farm, then you're going to need a form of transport; such as a Bruder Land Rover which he's fully capable of driving, thanks to his functional limbs.
He can fit into a Land Rover so therefore will be the first to take control of a Bruder tractor in 1:16 scale; well his bending knees allow him to sit on the seat.
Poseable figure allows for multiple positions when the time is required: he can walk, sit or run, hold onto things with the grasp of his hands - though he will be used mostly for sitting in the vehicles.
Features
Item No: 60003
Scale: 1:16
Age: 4 years and up
Presented in closed box
Poseable limbs
Diverse series of figures
Made from durable plastic
Dimensions: L4.6 x W1.3 x H10.9 cm
Weight: 9.07g
Bruder
This item: Bruder 60003: Man, 1:16 Scale
Age: 4 Years
L4.6 x W1.3 x H10.9 cm
Weight: 9.07g
Bruder
Age: 3 Years
L23 x W8 x H17 cm
Weight: 318g
Bruder
Age: 4 Years
L4.6 x W1.3 x H10.9 cm
Weight: 9.07g
SHOP BY THEME
SHOP BY
INFORMATION