Bruder 03011: Claas Atles 936 RZ Tractor with Front Loader, 1:16 Scale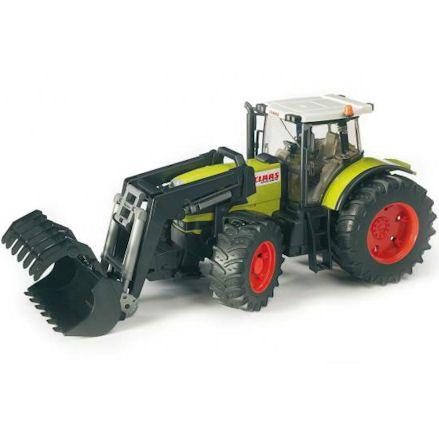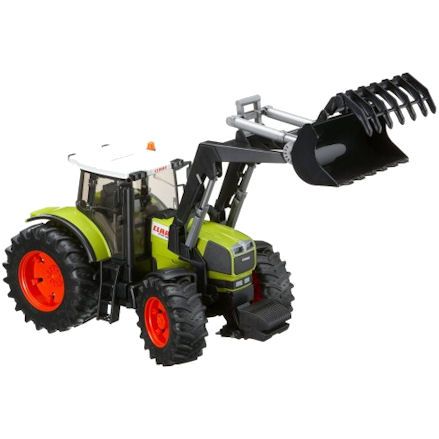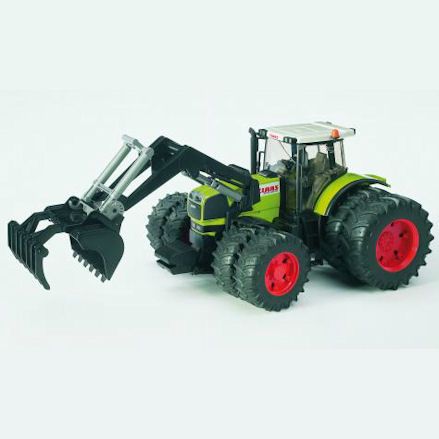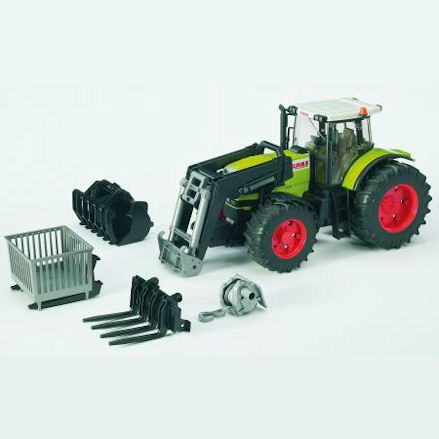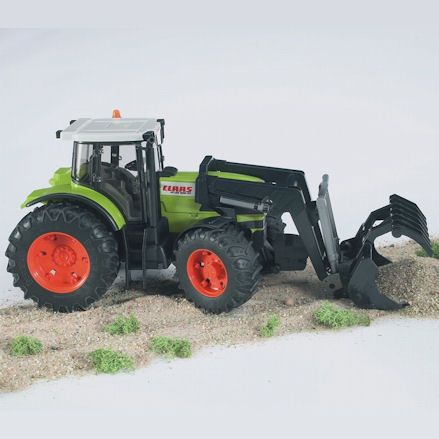 Bruder 03011: Claas Atles 936 RZ Tractor with Front Loader, 1:16 Scale
Make it a Bruder Claas Atles with functional front loader and pivoting attachment; the tractor has an open bonnet, doors, rear/front hitch and steerable wheels.
Brand:
Bruder
Product description
When it comes to a big scale Claas toy tractor, this one offers anything from a functional front loader with bucket attachment, to the all standard features on the Bruder tractor.
Detachable functional front loader with up/down movement, with also a removable pivoting attachment to make room for additional Bruder accessories.
As the counter-weight is connected to the front coupling, it can still stay put while the front loader is present and being played with.
Once the weight is removed, feel free to add one of the Bruder front-facing implements in its place.
The Bruder 03011 Claas Atles 936 RZ tractor has an height-adjustable tow hitch which allows for all implements and trailers to be hauled.
Amazingly, the Bruder Claas series - just as it would in real life - has a side opening bonnet - which needs to be inspected once in a while to make repairs by the young farmer, or mechanic in this case.
Features
Item No: 03011
Scale: 1:16
Age: 4 years and up
Presented in open display box
Made from durable plastic
Steerable, rolling wheels
Front, rear tow hitch
Functional front loader with attachment
Bruder Agriculture range
Dimensions: L50 x W22 x H19 cm
Weight: 1270g
Manufacturer details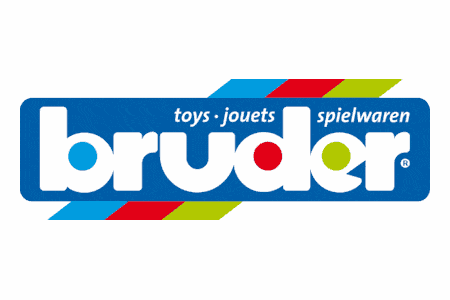 If there is no other model the Bruder tractor series doesn't need is the introduction of yet another Claas tractor. But as a 2004 release, this model as been in the range longer than most, and certainly is deserving of your attention if its a Claas you need. The functional front loader with tipping bucket might persuade them and you that this is the big tractor for all.
Guide to Bruder Claas Atles 936 RZ Tractor with Front Loader
Keep busy exploring what this large Claas tractor has to offer, but the front loader with attachment will need a bit of advice on how to use, as our guide will explain.
Big Claas Atles 936 RZ Tractor
This Bruder Claas Atles takes on the form with the series of larger tractors by the manufacturer, so there's not much you can't do with this bright green, mean machine.
And its this bright green with striking red tyre rims that makes this a Claas tractor. The standing tall, squared off cab with white cabin roof and overall body shape makes it what it is.
The Claas logo is printed against a white background on the bonnet and on the cab roof, with the wing mirrors, exhaust, steps and hazard light are all correctly positioned.
Working Front Loader
Bruder Claas tractor not as a standalone but with a functional front loader will allow them to get going right away, with really no accessories to add later.
As its a working from loader, it has that important up and down movement that is raised in short increments, which also acts as stops to keep the loader still at various positions - so that it does not drop to the ground when let go.
Removable front loader that slots on behind the front two small wheels, but once connected it can be positioned by hand well there's a lever that controls the tipping attachment.
Pivoting Attachment
Multi-functional pivoting attachment with a half bucket and grabber feature, it can scoop with the help of teeth on the bucket with long forks on the grabber to keep hold of the load.
Well used in tandem with the lowering and raising action of the front loader, the tipping attachment function is used independently but simultaneously to pick-up and offload.
The grabber part can be removed - but so is the whole attachment removable - this allows them to use the compatible Bruder (02318) Accessories Box Type Pallet, Winch and Forks for Front Loader, also in 1:16th scale.
Steerable Wheels & Tread
Big, chunky deep tread tyres allow for farming across the most challenging terrain, from ploughing the fields to moving loads around on the detachable front loader.
Control the two front free-rolling wheels be simply turning left or right by hand, use the small steering wheel inside the cab, or better still - control the wheels via the steering rod.
The steering rod is a standard device that threads through the slide-open cab roof door to connect with the steering wheel to manoeuvre around the yard.
Accessing the Cabin
There're three ways to access the big Claas tractor cabin; that's via one of the two hinged opening cab doors and the sliding opening cab roof to insert the steering rod.
But what to do once you've entered the tractor cab you may ask? The most interesting thing they can do is steer the tiny steering wheel to control the front wheels.
They can also open both doors to insert a Bruder figure into the cab well securing him or her to the seat to take over the driving.
Front/Rear Hitch
As a large series Bruder Claas tractor there's no limits to what can be hauled via the rear tow hitch or what can be connected to the front coupling system.
To connect a front-facing Bruder implement to the front hitch, they will first need to slide up the counter-weight to pull it off, before replacing it with an implement.
And that takes us to the rear tow hitch, here the height-adjustable tow will make it possible to connect any trailer or implement to the hitch.
Bruder
This item: Bruder 03011: Claas Atles 936 RZ Tractor with Front Loader
Age: 4 Years
Scale: 1:16
L50 x W22 x H19 cm
Weight: 1270g
Bruder
Age: 4 Years
Scale: 1:16
L34.5 x W18 x H20.5 cm
Weight: 1020g
Bruder
Age: 4 Years
Scale: 1:16
L44.5 x W18 x H20.5 cm
Weight: 1270g
SHOP BY THEME
SHOP BY
INFORMATION