Bruder 02068: Fendt Favorit 926 Vario Tractor with Tipping Trailer, 1:16 Scale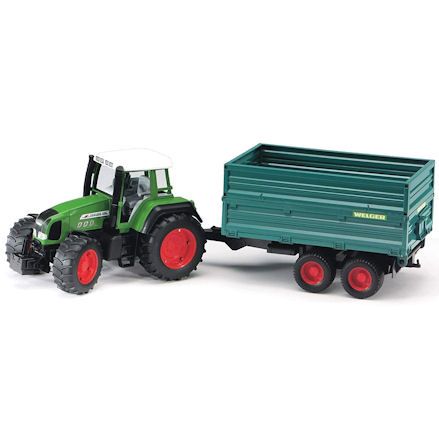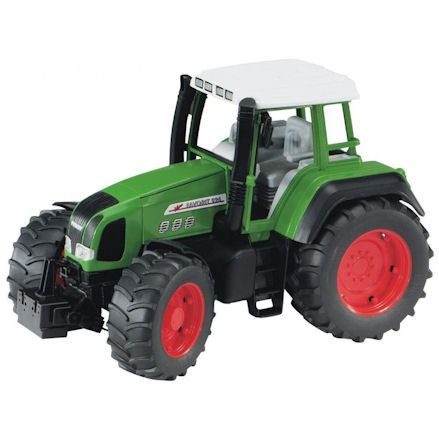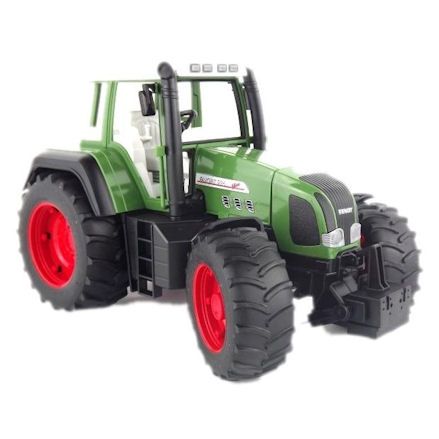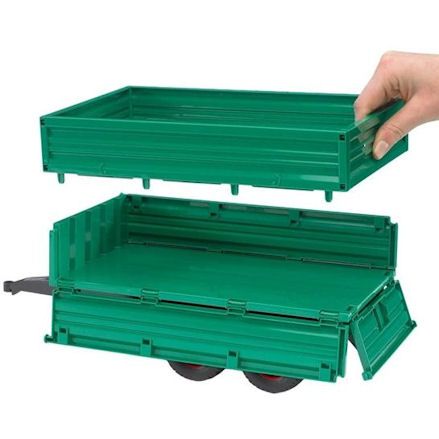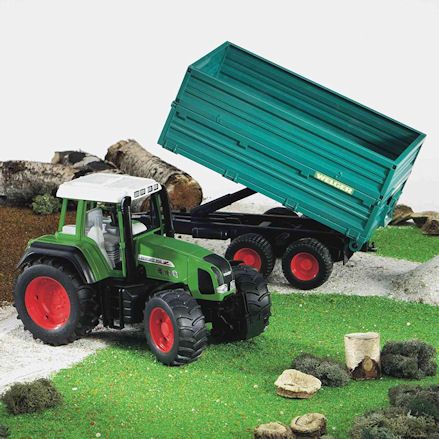 Bruder 02068: Fendt Favorit 926 Vario Tractor with Tipping Trailer, 1:16 Scale
All that you need from this Bruder Fendt Favorit tractor and trailer set is included; Welgar trailer is multi-functional well the tractor has steerable wheels.
Brand:
Bruder
Product description
maneuver the length of this Bruder tractor with bulky trailer is tow as you master the turn radius of the tractor, and when the turn is not possible, you have to find a way to make it with the trailer being hauled.
This is one of a dozen features to discover on this Bruder 02068 Fendt Favorit 926 Vario tractor with Welgar tipping trailer set; still made in 1:16 scale from durable plastic.
Take the possibilities of the tipping trailer, not only can the top half of the side panel be removed in one, the the lower panels can be folded to assist in loading and offloading.
The tipping up action has multiple-stops to keep the tipping angle in place, well it is sited on a tandem axle with free rolling wheels and tyre tread detail.
Well that is all going on we still have the Bruder Fendt tractor that is sure to keep the farm play rolling over, even without the trailer in tow.
The tractor has a front-axle that can be steered via the steering rod, by hand or use the steering wheel inside the windowless driver's cab.
Features
Item No: 02068
Scale: 1:16
Age: 4 years and up
Presented in open display box
Made from durable plastic
2 part-tipping trailer with opening side panels
Steerable wheels
Tow hitch, front mount
Bruder Agriculture range
Dimensions: L66 x W16.5 x H18 cm
Weight: 912g
Manufacturer details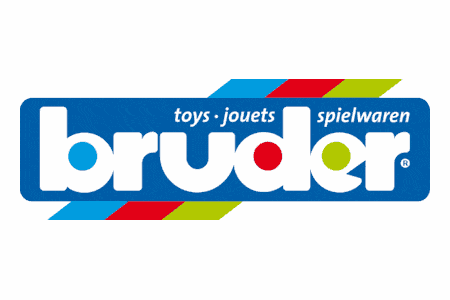 You may agree as a model released in 2002, the overall design is less impressive on this tractor when compared to recent models. That stems from the windowless driver's cab and the static rear tow hitch. But don't let that discourage you, this Bruder Fendt tractor is still tough as they get with the design of the Welgar tipping trailer way a head of its time.
Guide to Bruder Fendt Favorit 926 Vario Tractor with Tipping Trailer
To get the most out of this tractor/trailer set, its vital you know has it functions and what it can do, so we've put a guide together to outline all its top features.
Fendt Favorit 926 Vario tractor
Not as accurately built as newer released Bruder Fendt Favorit tractors, but still a tough, made from durable plastic big toy tractor all the same - made for indoors and outside use.
Away with the windows so access is made through the cab with ease, there's no height-adjustable hitch but a tough one all the same. Its kited out with all original exterior decor and Fendt detail.
Bruder (02010) Welgar Tipping Trailer
Most unique all-purpose tipping trailer in the Bruder Pro series is this multi-functional Weglar trailer. To start with its a 2-part trailer with detachable top extension, well transforming it into a small/higher trailer.
When top half is removed the lower half has folding panels on three sides. The Bruder 02010 Welgar tipping trailer function has a number of stopping points, along with a stabilising lifting up/down arm.
Steering the Wheels
Turning at a radius that corresponds to the angle of the wheels on the front-axle is accurately represented on this Bruder Fendt tractor.
And where corners need to be taken at a tighter angle, its up to them to maneuver the tractor in a series of forward, reversing movements - which is difficult, but more fun with the trailer in tow.
Counter-Weight
The big, high Welgar tipping trailer is capable of towing huge amounts of grain or sand, so the tractor is fitted with an imitation counter-weight to balance the weight with use of the front mount.
Only for play mind you, this counter-weight can't really distribute the weight on the tractor as its just a light piece of plastic, but its sure makes play more realistic.
Standard Rear Tow Hitch
Big solid Bruder tractor like this one equally needs a reliable tow hitch that can withstand the weight of heavy loads, and the strength of being pulled on.
Bruder's hitch is made from a tough, durable plastic to withstand all this. Capable of towing most of the Professional series from large implements to the smaller trailers.
Side-Opening Bonnet
Unique to Fendt Favorit tractor is the design of the opening bonnet, with a single panel that opens up on the left side of the tractor.
Designed to be inspected by the mechanic - or the Bruder bWorld figure - from the ground but makes for extended play with things to do and engines to maintain.
Bruder
This item: Bruder 02068: Fendt Favorit 926 Vario Tractor with Tipping Trailer, 1:16 Scale
Age: 4 Years
Scale: 1:16
L66 x W16.5 x H18 cm
Weight: 912g
Bruder
Age: 4 Years
Scale: 1:16
L28.5 x W16.5 x H17.5 cm
Weight: 513g
Bruder
Age: 4 Years
Scale: 1:16
L42 x W18.5 x H22 cm
Weight: 862g
SHOP BY THEME
SHOP BY
INFORMATION