Bruder 02060: Fendt Favorit 926 Vario Tractor, 1:16 Scale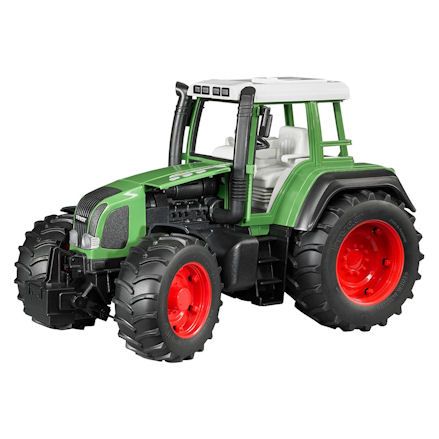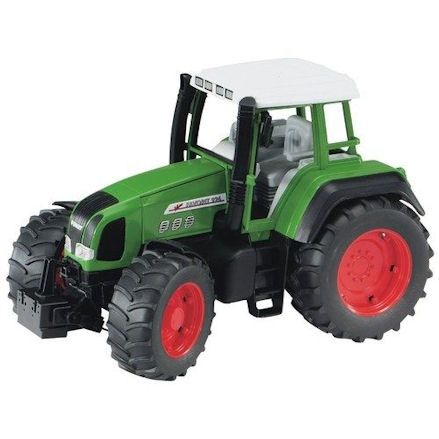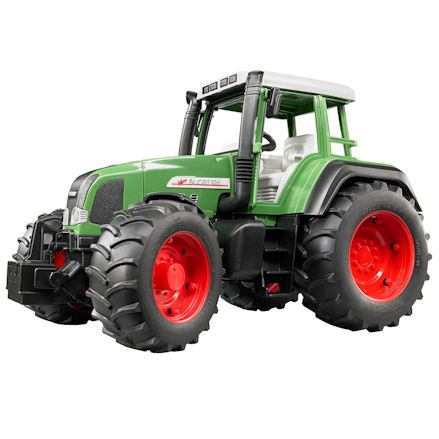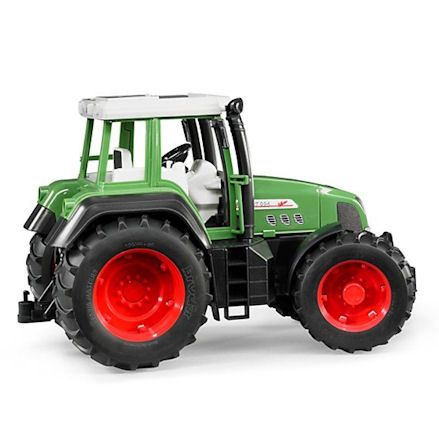 Bruder 02060: Fendt Favorit 926 Vario Tractor, 1:16 Scale
Make it the Bruder Fendt Favorit with all its original features still present; active steering, front mount with weight, rear tow hitch with open cabin design.
Brand:
Bruder
Product description
Classic Bruder Fendt tractor that holds up as a tough chunky model, made from durable plastic and still in a true 1:16 scale with original exterior decor and detail
All chunky plastic so its made for the tough jobs with bend in the wing mirrors and exhaust to prevent parts breaking to easy with a little give.
Free rolling wheels with steerable wheels via the steering rod, steering wheel in the cab or simply push the wheels left and right by hand.
Currently sat on the front mount is a detachable counter-weight, though this can be removed any time to make way for a front facing implement.
The cab can be accessed with no windows or doors present, and so can the engine detail be inspected under the opening bonnet panel on the side.
Features
Item No: 02060
Scale: 1:16
Age: 4 years and up
Presented in open display box
Made from durable plastic
3 ways to steer wheels
Counter-weight with tow hitch
Opening bonnet panel
Bruder Agriculture range
Dimensions: L28.5 x W16.5 x H17.5 cm
Weight: 513g
Manufacturer details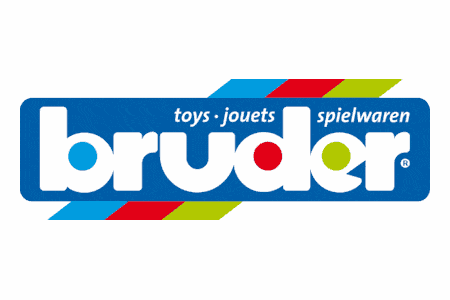 Its important you pay close attention to Bruder tractors with a lengthy release date because this should let you know how long this model has been around. And as this one was released in 2002, this tells us the Bruder Fendt Favorit 926 Vario tractor is lasted the test of time, being popular with kids well at the same time Bruder happy to carry on manufacturing it.
Guide to Bruder Fendt Favorit 926 Vario Tractor
Long lasting Bruder Fendt that has that all important steerable wheels, front mount and rear tow hitch feature that has been around exciting children for almost 20 years.
Fendt Favorit 926 Vario tractor
Even for a model released a long, long time ago you have to admit this Bruder Fendt Favorit 926 tractor has held up well.
Well the real life model has well gone with all modern tractors taking over, its now technically a Fendt classic this one, only seen in 1:16 scale, but still with a modern look and feel.
Steering the Wheels
Remove the steering rod located by the rear tow hitch and insert it through the cab roof hatch. Then connect it with the centre positioned steering wheel to control the front wheels.
Turning the wheels will only allow for a wide turn, so doing a number of smaller turns by pushing the tractor forwards and backward would help overcome this obstacle.
Open Cab
Interior of the cab is made from tough white plastic with only the steering wheel standing out in black.
Accessing this steering wheel plays a part mind you because they're able to control the steering wheel to turn the front-axle.
There's no doors or windows so reaching in is made easy, but don't forget you can fix a figure to the seat whenever the time is right.
Front Mount
Has it happens the small - hardly noticeable - counter-weight occupies the front mount but this counter-weight can be slipped off with ease.
Then its only a matter of slipping-on a Bruder farm implement that is compatible with the mount, though its usually reserved for the mower or seed implement.
Rear Tow Hitch
Nothing fancy or complicated with this rear tow hitch, simply hook the Bruder trailer or farm implement tow bar over the hitch and clip on tight, with a good yank lifts the trailer off.
Later models have the height-adjustable rear tow hitch coupling, with this one made a little simpler with no moving parts.
Engine under the Bonnet
To this day this simple but effective feature still remains on all Bruder tractors, and as the panel is lifted up on the side, it reveals the engine detail.
Extended play happens well turning to mechanic to make repairs, well the Bruder figures can get all dirty for you well maintaining the engine block.
Bruder
This item: Bruder 02060: Fendt Favorit 926 Vario Tractor with Open Cab, 1:16 Scale
Age: 4 Years
Scale: 1:16
L28.5 x W16.5 x H17.5 cm
Weight: 513g
Bruder
Age: 4 Years
Scale: 1:16
L42 x W18.5 x H22 cm
Weight: 862g
Bruder
Age: 4 Years
Scale: 1:16
L66 x W16.5 x H18 cm
Weight: 912g
SHOP BY THEME
SHOP BY
INFORMATION