Britains 43154: David Brown 1412 Tractor, 1:32 Scale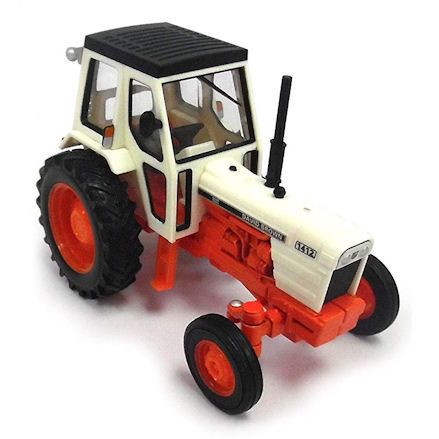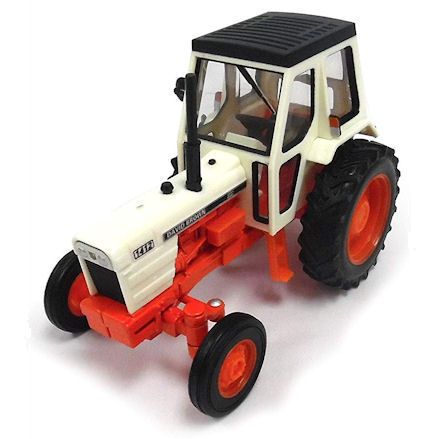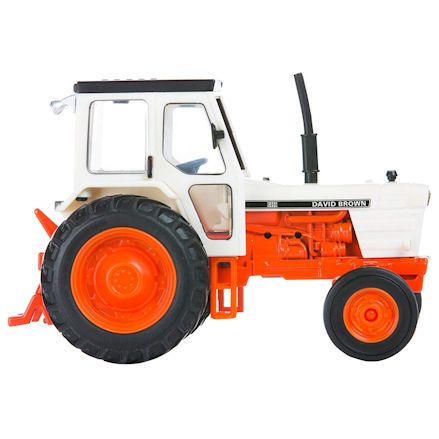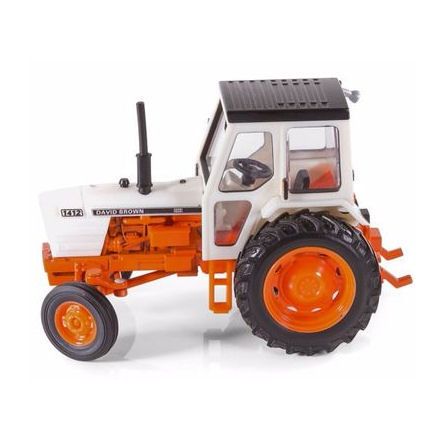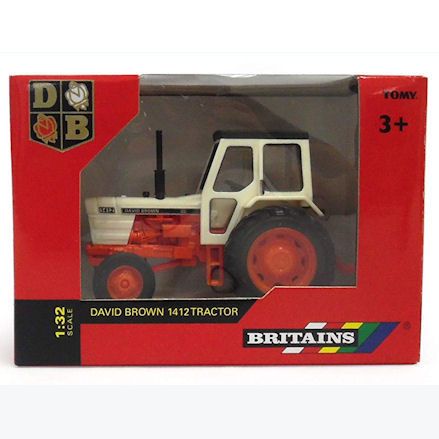 Britains 43154: David Brown 1412 Tractor, 1:32 Scale
Its old, its rustic, but still a classic, well this vintage toy tractor is made from tough die-cast metal, it still has rolling wheels, rear tow hitch and active steering.
Brand:
Britains
Product description
If you're interested in this Britains David Brown tractor, then we can only guess you're interested in old-fashion tractors, with all the farm machinery from the era.
Fortunately, Britains will take care of you in the shape of vintage toy tractors, and well the farm implements are not available in numbers, there's one or two 1:32 scale models that will fit the bill.
Well the top half of the body is finished in a sort of off-white, the lower half around the engine and chassis is coated in the DB red, with a little black trim.
The Britains 43154 David Brown 1412 tractor has all the original exterior decor just as it would back in the 70's or earlier. With small imitation headlights, engine radiator, wing mirrors and exhaust pipe.
Big, thick wheels are fixed to the rear, well the smaller, front wheels are fixed to a wide bar, well exposing the entire engine part and wheel mechanism, just at it would be in real life.
In real life though it was loud, heavy with smoke everywhere, but this is not real life so a little imagination will go along way, well matching it up with any implement you see fit.
Features
Item No: 43154
Scale: 1:32
Age: 3 years and up
Officially Licensed by David Brown
Presented in window display box
Made from die-cast metal
Officially licensed by David Brown
Real steering, rolling wheels
Removable cab
Dimensions: L17 x W10 x H12 cm
Weight: 322g
Manufacturer details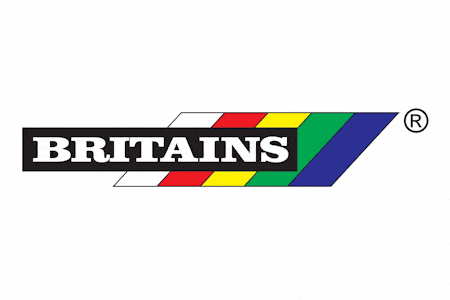 Now we know its a vintage toy tractor you want, Britains will always make sure there's one or two classics in the 1:32 scale series at all times. Released in 2016, this is one model that set a new era of vintage toy tractors without the collector's model stigma. And well it can be collected, know that this is a child toy intended for play with Britains farm toys.
Guide to Britains David Brown 1412 Tractor
Vintage-style tractor that is not without its features, offering a functional rear tow hitch and free rolling wheels with steering.
David Brown 1412 Tractor Body
Tractors back in the olden days were made to last, therefore that should be accurately portrayed on this model, with a tough die-cast metal body with durable plastic parts.
Well the off-white body features the original decor detailing, the Britains David Brown tractor (as it would in real life) exposes most of the engine part, which is visible on this scale replica.
Wheels make the Model
Now we instantly know this is a vintage model tractor by the shape and size alone, but what really makes the design so unique is the front small, skinny wheels.
There're so small in fact it looks like motorcycle wheels, with wheel bars visible and the mechanism that makes the wheels go around all out in the open.
Enclosed Cab
Well the David Brown 1412 tractor misses the cut-off for a removable driver's cab feature, we can only inspect the remarkable interior detail through the small, yet obstructive windows.
To make it header for the driver to see clearly, there's an exhaust right in the centre of the bonnet making visibility even harder.
Think Vintage for Towing
If vintage-style toy tractors are more your thing they why break the habit, and commit to a series of 1:32 scale farm implements and trailers that fit the era.
Fortunately, well Britains only have one or two toy farm implements that fit the time, you might be forced to go a little modern after all - though we would say the bale lifter and a plough would make a good fit.
Britains
This item: Britains 43154: David Brown 1412 Tractor, 1:32 Scale
Age: 3 Years
Scale: 1:32
L17 x W10 x H12 cm
Weight: 322g
Britains
Age: 3 Years
Scale: 1:32
L20 x W10 x H11 cm
Weight: 322g
Britains
Age: 3 Years
Scale: 1:32
L17 x W9.5 x H10 cm
Weight: 490g
SHOP BY THEME
SHOP BY
INFORMATION