Britains 43150: John Deere 6195M Tractor, 1:32 Scale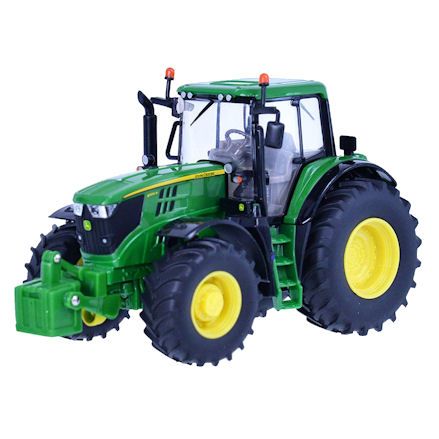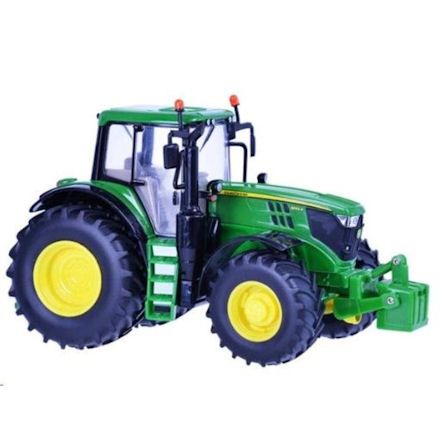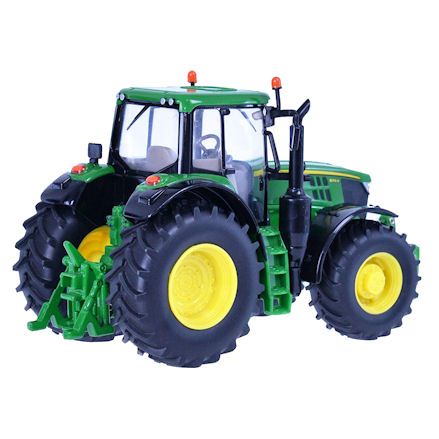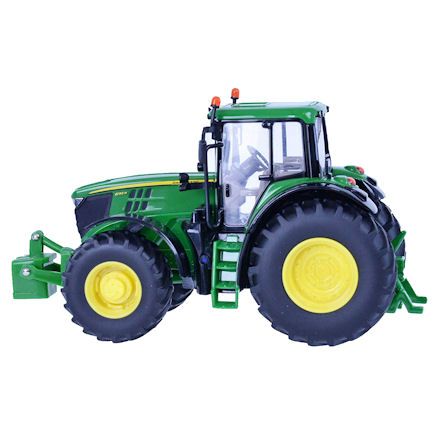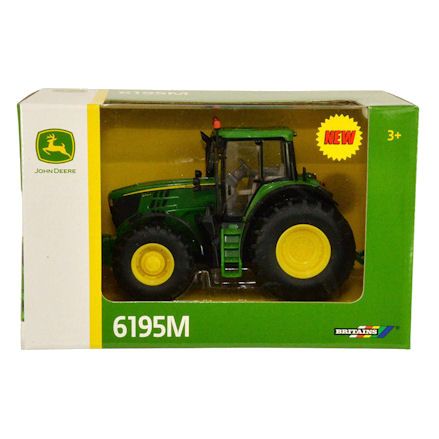 Britains 43150: John Deere 6195M Tractor, 1:32 Scale
If they love anything John Deere than they will just adore this Britains John Deere tractor, featuring free rolling wheels, real steering and a rear tow hitch.
Brand:
Britains
Product description
Britains have made the most of the die-cast build by building most of the body parts in all metal, and where its finished in the famous green, that is all die-cast with original John Deere detailing.
The Britains 43150 John Deere 6195M tractor is filled with exterior detail accurately positioned on the body, well the driver's cab has lights, exhaust and wing mirrors all fixed to the correct spot.
Well John Deere tractors are finished in green, the rims of the wheels are always yellow, as portrayed on this replica model, with the thick tread tyres making up the 4 wheel drive.
And there's real steering controlled with the two smaller front wheels that can turn left or right or straight ahead.
Any Britains farm implement or trailer is the series will connect to the standard tow hitch with no trouble, though we hope you consider matching it up with a green John Deere trailer.
But it they like to be accurate in play, then they will consider the front counter-weight to be a vital part, as they tow heavy implements, which will help keep all four wheels on the ground without tipping up.
Features
Item No: 43150
Scale: 1:32
Age: 3 years and up
Officially Licensed by John Deere
Presented in window display box
Made from die-cast metal
Enclosed cab with interior detail
Rolling wheels, steering
Rear tow hitch
Dimensions: L20 x W11 x H11 cm
Weight: 599g
Manufacturer details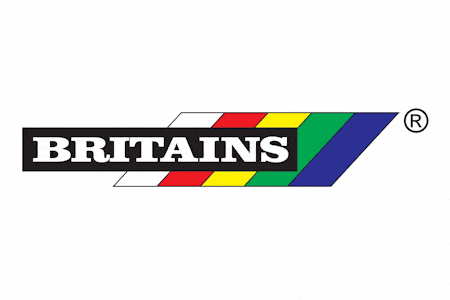 This 2016 release just missed the cut for a removable cab feature, with Britains still replicating the interior detail with care. As the only M series John Deere tractor in the 1:32 scale range, this model is different to the other tractors in the series, but only in name. Well John Deere tractors share the look and feel considerably, they still feature all the same functionality.
Guide to Britains John Deere 6195M Tractor
See what this Britains John Deere tractor has to offer as our guide goes over its main features; with steering, rear hitch and rolling wheels.
John Deere 6195M Tractor Body
How do we know this is indeed a Britains John Deere tractor, well we only have to take one look at the shape of the body that is only contributed to the JD design.
There's also the exterior detail that is accurately portrayed on the model, as the interior detail of the cab is replicated from the real life tractor.
Front Counter-Weight
With a counter-weight fixed to the front as bulky as this one, it can only mean this Britains John Deere 6195M tractor is ready and waiting to haul the big toy farm implements.
Its not detachable nor can it move despite the appearance, in fact the link that connects the counter-weight to the front hitch is so real, it can be misleading well it looks like it can be removed.
Compatible Tow Hitch
Now we can't have a John Deere tractor without a matching farm implement now can we, and your in for a treat with Britains focusing mostly on JD trailers to tow.
The rear tow hitch is compatible with all Britains John Deere farm implements in the 1:32 scale series, so its only a matter of which one takes there fancy.
Fierce Wheels with Steering
You'd have to agree the wheels on this monster green John Deere are really fierce looking, well helping any one distinguish it from other models due to the JD branded yellow rims.
We can't have a Britains tractor without steering, and that vital feature is featured on this model by using the two front wheels to go left or right.
Britains
This item: Britains 43150: John Deere 6195M Tractor
Age: 3 Years
Scale: 1:32
L20 x W11 x H11 cm
Weight: 599g
Britains
Age: 3 Years
Scale: 1:32
L17 x W9.5 x H10.5 cm
Weight: 721g
Britains
Age: 3 Years
Scale: 1:32
L19 x W9.5 x H10.5 cm
Weight: 621g
SHOP BY THEME
SHOP BY
INFORMATION