Britains 42762: JCB 3230 Fastrac Tractor, 1:32 Scale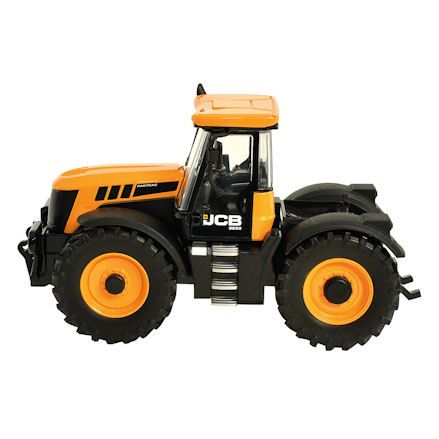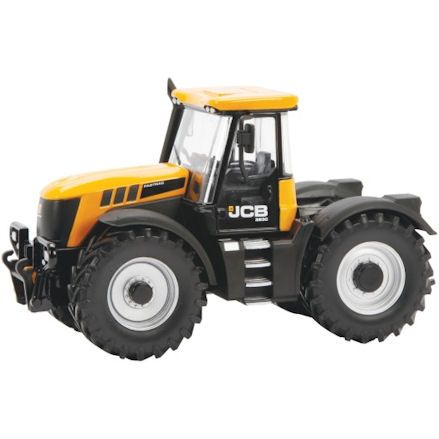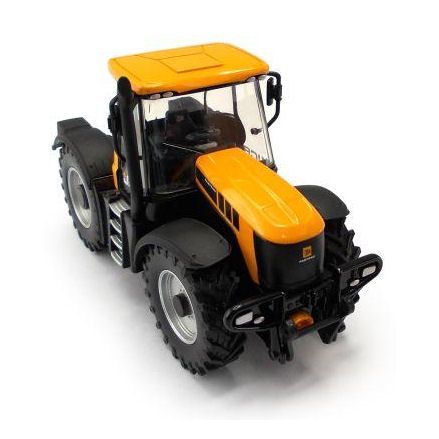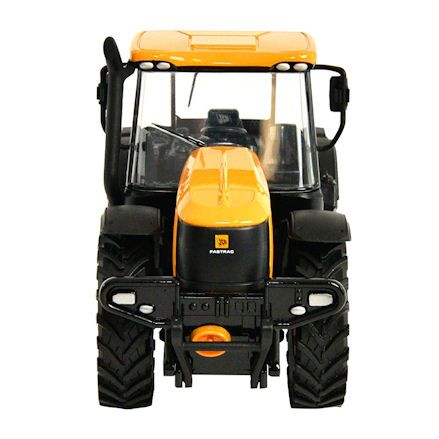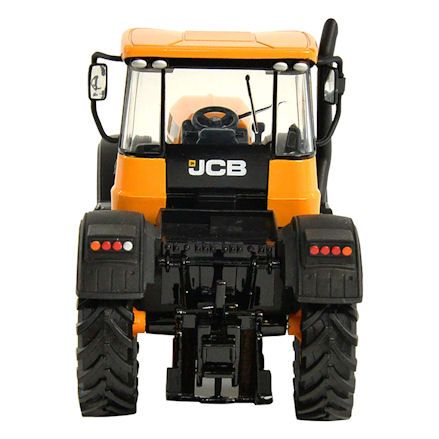 Britains 42762: JCB 3230 Fastrac Tractor, 1:32 Scale
Early released Britains JCB Fastrac toy that still boost functional parts, with free rolling wheels, front-axle steering, rear tow hitch and detailed driver's cab.
Brand:
Britains
Product description
Nothing can be said bad about the design of this model Britains JCB 3230 Fastrac, with the design alone wowing kids across the scale model world.
Now they can own a piece of modern farming with this JCB Fastrac offering greater speed, raw power and a centre mounted driver's cab for distributing the weight when pulling farm implements and trailers.
Like any tractor, this one offers a standard Britains rear tow hitch with a lock in pin. The clearing behind the cab allows for better accessibility, with implements and trailers being hooked on without restrictions.
As an early release, this model does not offer a removable cab to fit in a tractor driver, but it does have replica detail inside the cab.
With all four wheels offering free rolling action, there's no limitations during play, with front-axle steering, there's no limit to what this 1:32 scale model JCB can do.
Features
Item No: 42762
Scale: 1:32
Age: 3 years and up
Officially Licensed by JCB
Presented in window display box
Made from die-cast metal
Cannot remove driver's cab
Functional rear tow hitch
Rolling wheels, steering
Dimensions: L19 x W9.5 x H10.5 cm
Weight: 599g
Manufacturer details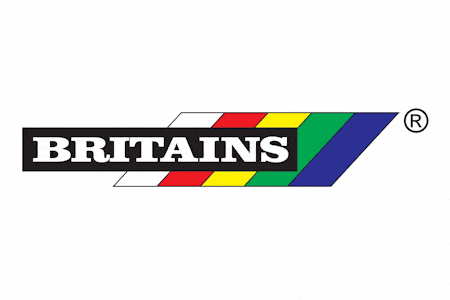 Its hard to believe this model JCB Fastrac was released way back in 2013, but here it is going strong to this day. This was Britains first JCB Fastrac in the 1:32 scale series, released into the range to offer them a modern, fast moving, high performance tractor - in the toy tractor sense. Back then the cab was not removable, with newer models now with this option.
Guide to Britains JCB 3230 Fastrac Tractor
Earlier release that doesn't boost as many features and functionality has newer models, so allow us to explain what is does have, with everything it does not.
JCB 3230 Fastrac
If we compare this Britains JCB 3230 Fastrac tractor to similar models in the series, there's only one noticeable difference that separates the two - and that's this model has a far smaller driver's cab.
But as its JCB Fastrac, you still recognise it being a one by the colour alone; more so with a centre mounted cab for stability and balance, with a long bonnet and a wide clearing behind the cab.
Unlike traditional tractors, this JCB has all the same size wheels covered in mud guards. There's also a detailed exhaust that runs up on the right side, radiator detail and wing mirrors.
Non Removable Cab
As an early release, this model JCB Fastrac doesn't have a removable driver's cab. What this means is they don't have added play value when playing tractor repair person.
It also means the 2018 released Britains 43203 Sitting Drivers are not compatible with this tractor, but there is a newer release that will sit the driver's if this is an important feature you require.
But don't let this lack of removable cab discourage you from this model, this centre-mounted driver's cab still bares lots of detail with the seat, steering wheels and dashboard all visible.
Rolling Wheels with Steering
Naturally, your Britains JCB Fastrac should have free-rolling wheels which you get with this one with four identical wheels - with even replica tyre treads.
Real life machines steer from the front and rear axles, but not so with this scale model. Here you only get front controlled active steering.
Well all tyres are covered with mud guards to stop splashing, this should keep there little hands clear from the spinning wheels as they push it along.
Rear Tow Hitch
With Britains farm toy series you only ask for one feature on their tractors, and that's a rear tow hitch compatible with all of their toy farm implements and trailers.
And you'll get that with this beast of a machine scale replica JCB 3230 Fastrac. Simply hook up the tow bar of the implements over the hitch, and lock in place.
The shape of the JCB Fastrac allows for greater accessibility, meaning the hitch is easier to reach and fiddle with than conventional model tractors are restricted somewhat.
Britains
This item: Britains 42762: JCB 3230 Fastrac Tractor, 1:32 Scale
Age: 3 Years
Scale: 1:32
L19 x W9.5 x H10.5 cm
Weight: 599g
Britains
Age: 3 Years
Scale: 1:32
L17 x W9.5 x H10.5 cm
Weight: 839g
Britains
Age: 3 Years
Scale: 1:32
L17 x W9.5 x H10.5 cm
Weight: 839g
SHOP BY THEME
SHOP BY
INFORMATION