BRIO 30399: My Home Town Farm Kit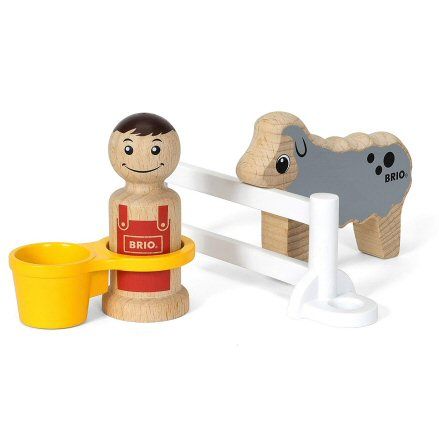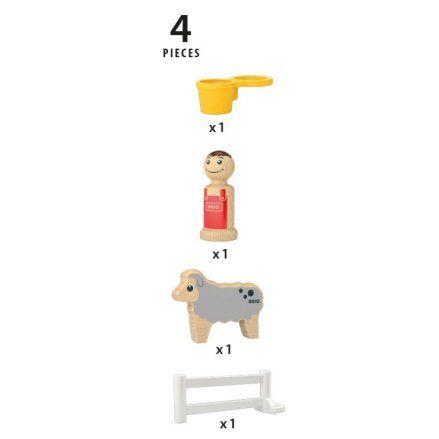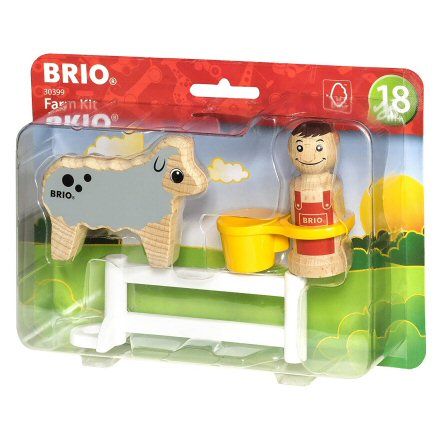 BRIO 30399: My Home Town Farm Kit
Make use of this BRIO farm kit by using the farmer as a figurehead; well taking care of the farm, he'll be sure to feed the sheep by using the plastic bucket.
Brand:
BRIO
Product description
Happy, playful look and feel, safe on the hands BRIO toddler farm kit. Includes a farmer who takes care of the sheep with a bucket, as the fence panel keeps the animal secure.
All made from natural wood pieces apart from the durable plastic fence panel and bucket. Figure and animal are crafted from real wood with a stenciled on, painted finish.
Will fit into the BRIO My Home Town series perfectly and will ensure there's a figurehead leading up the tractor and animals on the farm.
No need to use additional accessories with this set if you don't want to, in fact the set can stand on its own two feet with lotsof play value to be had.
Single fence panel is enough for now with an option to use the panel with the collection later, well the bucket is used for feeding the sheep food and water.
Figure is crafted into a rounded shape which helps protect toddler's little hands with smooth edges. That also goes for the wooden sheep which also has rounded off corners.
Light paint work is hard wearing with no rubbing off, well the rest allows for the natural wood to display.
Features
Item No: 30399
Age: 18 months and up
Presented in clear plastic packaging
Made from durable plastic
Happy farmer
Sheep for feeding
Bucket with hook
Dimensions: L20 x W4 x H14 cm
Weight: 159g
BRIO
This item: BRIO 30399: My Home Town Farm Kit
Age: 18 Months
L20 x W4 x H14 cm
Weight: 159g
Le Toy Van
Age: 3 Years
L6.4 x W3.8 x H10.2 cm
Weight: 40.8g
John Crane
Age: 3 Years
L5 x W5 x H11.5 cm
Weight: 181g
SHOP BY THEME
SHOP BY
INFORMATION