Siku 1676: Deutz Fahr Agrotron 256 Tractor with Pottinger Loader Wagon, Super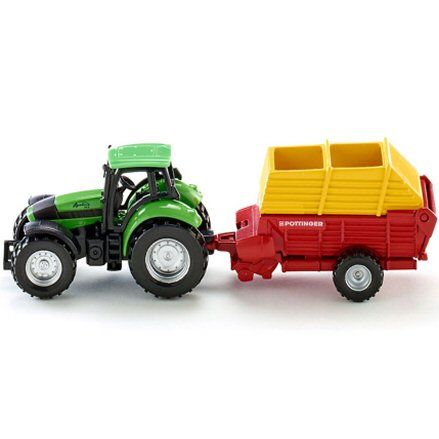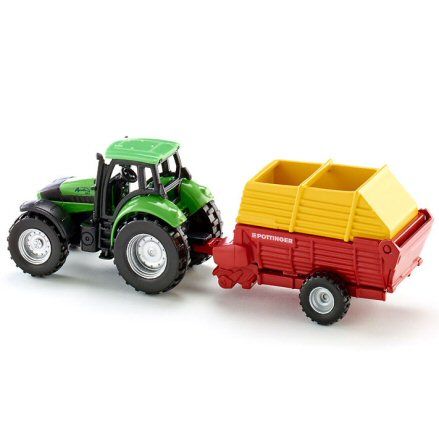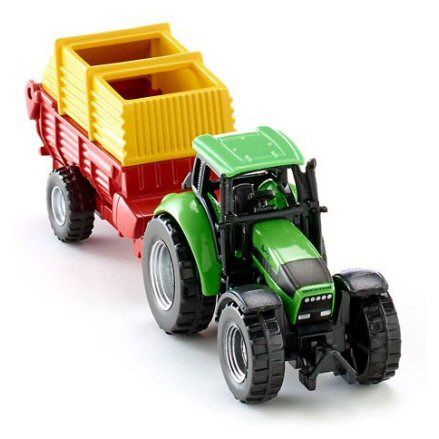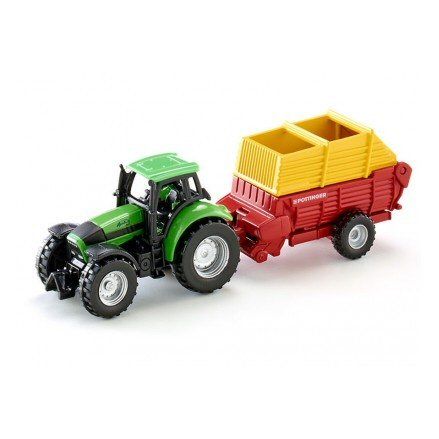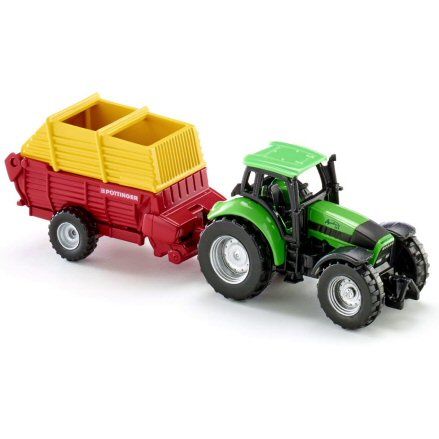 Siku 1676: Deutz Fahr Agrotron 256 Tractor with Pottinger Loader Wagon, Super
Lean, mean, driving machine with this hard wearing Deutz tractor towing along a tougher Pottinger trailer for rolling over well collecting freshly cut grass.
Brand:
Siku
Product description
Mismatch of colours of sorts but it sure makes for a bright, colourful tractor/trailer set which is all you'll need parked up in the farm shed.
Small Deutz tractor but its not without its functionality; that comes in the form of free rolling wheels with an open driver's cab that has a visible seat and steering wheel.
Focusing on the Pottinger trailer, this implement is used to collect freshly cut grass on the meadow, and it not used to cut the grass itself.
So you'd need to mow the grass beforehand with use of trailed baler or a self-propelled forager. Then along comes this trailer and trailer set to collect up the grass left behind.
It sits on a single-axle so this will makes it more easier to maneuver those tight corners, all well the trailer is connected to the tractor's rear tow hitch.
To empty 'pretend contents' simply lift up the rear tailgate, as this is not a tipping up trailer.
Features
Item No: 1676
Scale: 1:72
Age: 3 years and up
Presented in blister packaging
Made from die-cast metal
Pottinger trailer with opening tailgate
Rolling wheels
Compatible rear hitch
Dimensions: L14.5 x W3.8 x H4.8 cm
Weight: 181g
Manufacturer details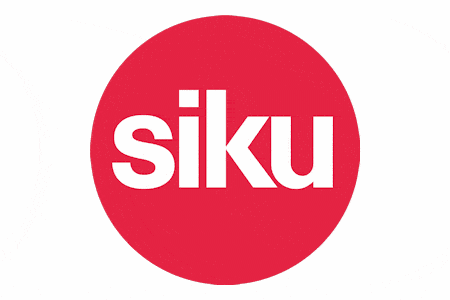 Still fairly new to the Siku Super series, this 2016 release Deutz tractor/trailer is a set with no extra trailers or implements needed. Not a perfect match in regard to colour by any means, but this option is available to you if you do want to use more tractors. You've got the the Pottinger trailer, so why not make use of a baler or forager for cutting grass.
Guide to Siku Deutz Fahr Agrotron 256 Tractor with Wagon
Delve into what exactly the Deutz Fahr is towing on this tractor/trailer set. What you'll find out is it picks up left behind grass, well the miniature tractor is not without its functionality.
Deutz Fahr Agrotron Tractor
One thing you'll notice with this dinky little tractor is its body is meaner and chunkier than all other tractors in the series, and that's what you should expect with a Deutz tractor.
Which is just as well as its capable of towing the heaviest loads to the biggest farm implements. Still, there's an open drivers cab along with a imitation front mount.
Push Forward/Back
Nothing weird or complicated with this model Deutz tractor, all it is a simple little green tractor you push forwards or backwards to go.
That also goes for the trailer in tow, the single-axle is sat on twin wheels which are also free rolling so there's no limitations in play.
Towing the Trailer
Big Deutz Agrotron tractor like this one should be capable of hauling the largest of implements, which is true with this one with a Pottinger loader in tow.
To connect the tow bar of the Pottinger to the tractor, simply slot on and hook over the hitch of the tractor, with enough room to maneuver the tightest corners if need be.
Pottinger Loader Wagon
So what is a Pottinger loader and what might you need it for? Well, simply put, it collects the leftover grass on the meadow left behind by a self-propelled forager or trailed baler.
Then along comes the tractor towing the Pottinger loader wagon, riding over the strips of grass as it collects it all in the back; well emptying the grass using the functional opening tailgate on this trailer.
Siku
This item: Siku 1676: Deutz Fahr Agrotron 256 Tractor, Loader Wagon
Age: 3 Years
Scale: 1:72
L14.5 x W3.8 x H4.8 cm
Weight: 181g
Siku
Age: 3 Years
Scale: 1:72
L16 x W3.7 x H4.4 cm
Weight: 85g
Siku
Age: 3 Years
Scale: 1:72
L19 x W3.6 x H4.5 cm
Weight: 81.6g
SHOP BY THEME
SHOP BY
INFORMATION