Collecta 88243: Highland Calf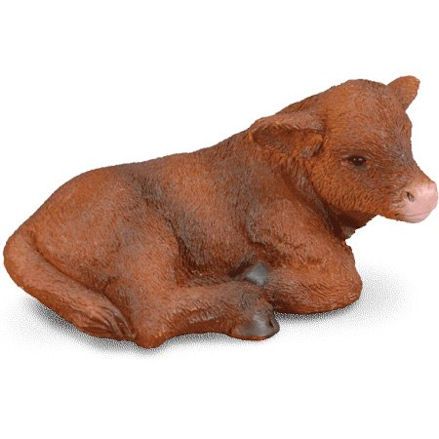 Collecta 88243: Highland Calf
Collecta Highland Calf is finished in a deep red with darker markings, posed in a laying down position with his legs tucked under, relaxing on the sunshine.
Brand:
Collecta
Product description
Be sure to match up your toy calf with figures from the Highland series to create a instant cow family or expand your Scottish Highland cattle range.
These toy calves are well suited for the harsh weather due to the Scottish climate, and he'll be happy where ever he is housed - whether it's in an old barn or calf unit.
This Highland calf will graze with the cows in the field and then eat silage in the cold winter months.
Features
Item No: 88243
Age: 3 years and up
Presented loose with label attached
Made from durable plastic
Handpainted detail
Includes 1 calf only
Collecta Farm Life range
Dimensions: L6 x W2 x H2 cm
Weight: 18.1g
UPC: 4892900882437
Collecta
This Item: Collecta 88243: Highland Calf
Age: 3 Years
L6 x W2 x H2 cm
Weight: 18.1g
Collecta
Age: 3 Years
L6.5 x W2.5 x H4 cm
Weight: 9.07g
Schleich
Age: 3 Years
L6.6 x W2.8 x H4.6 cm
Weight: 68g
SHOP BY THEME
SHOP BY
INFORMATION