Collecta 88232: Highland Cow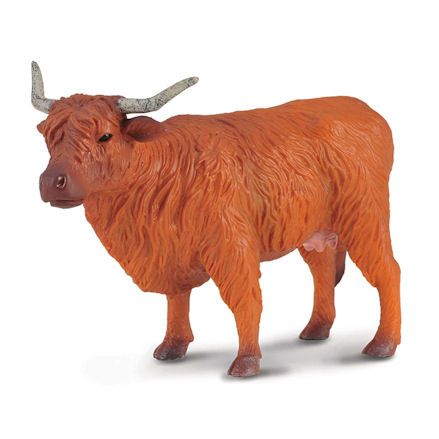 Collecta 88232: Highland Cow
This Highland cow toy is finished in shades of brown with darker markings and intricate detail on the coat with a detailed face, featuring shiny black eyes.
Brand:
Collecta
Product description
Build up a series of toy Highland cows to create instant cattle, or produce a small cow family with the introduction of a bull and a calf to match.
Though they are bred on the farm, the Highland can roam freely on the highlands in all weather, thanks to its thick, warm coat.
An Highland cow has a much slimmer figure than the bull, with thinner legs and a smaller face with usually less hair covering up her face.
Features
Item No: 88232
Age: 3 years and up
Presented loose with label attached
Made from durable plastic
Handpainted detail
Includes 1 cow only
Collecta Farm Life range
Dimensions: L12 x W4 x H8.5 cm
Weight: 118g
UPC: 4892900882321
Collecta
This Item: Collecta 88232: Highland Cow
Age: 3 Years
L12 x W4 x H8.5 cm
Weight: 118g
Papo
Age: 3 Years
L11 x W4 x H7 cm
Weight: 181g
Schleich
Age: 3 Years
L12.4 x W4.9 x H7.1 cm
Weight: 99.8g
SHOP BY THEME
SHOP BY
INFORMATION