Collecta 88013: Friesian Calf, Standing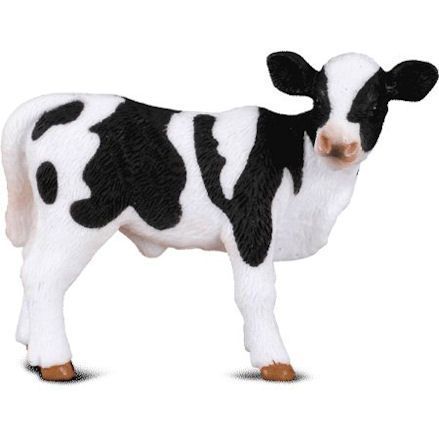 Collecta 88013: Friesian Calf, Standing
Standing Friesian calf toy that is finished in black and white with pink patches, he's posed in a standing position looking over to his right.
Brand:
Collecta
Product description
This toy calf is the young of Friesian cattle and male, so he'll grow up to be a big, strong bull. In the meantime the young farmer will need to make sure he's fed and is suckling.
A calf, or calves when referring to two or more, will match up with a Friesian cow and bull to create an instant family.
When your toy calves are born, they will begin suckling and stand up in a few minutes of calving.
Later on, calves are kept separately in calf units to prevent them getting injured and checked up for health issues regularly.
Features
Item No: 88013
Age: 3 years and up
Presented loose with label attached
Made from durable plastic
Handpainted detail
Includes 1 calf only
Collecta Farm Life range
Dimensions: L6 x W1.7 x H4.5 cm
Weight: 68g
UPC: 4892900880136
Collecta
This Item: Collecta 88013: Friesian Calf
Age: 3 Years
L6 x W1.7 x H4.5 cm
Weight: 68g
Schleich
Age: 3 Years
L7.6 x W2.5 x H5.1 cm
Weight: 9.07g
Schleich
Age: 3 Years
L7.5 x W3 x H4.5 cm
Weight: 22.7g
SHOP BY THEME
SHOP BY
INFORMATION