Bruder 03052: John Deere 7930 Tractor with Twin Tyres, 1:16 Scale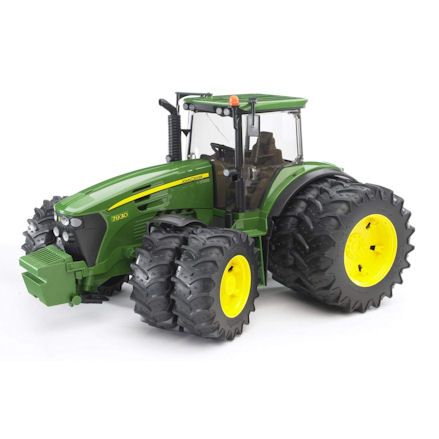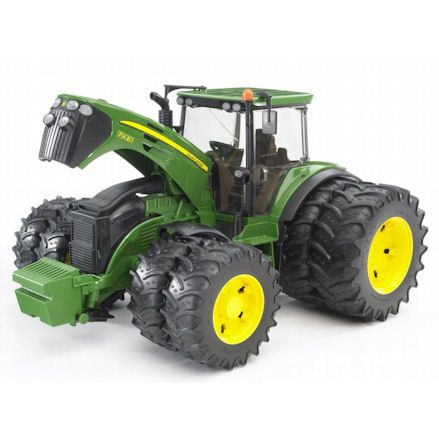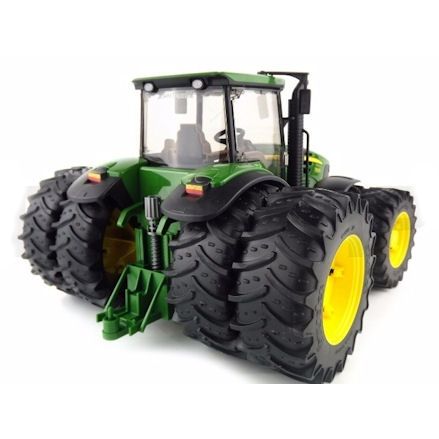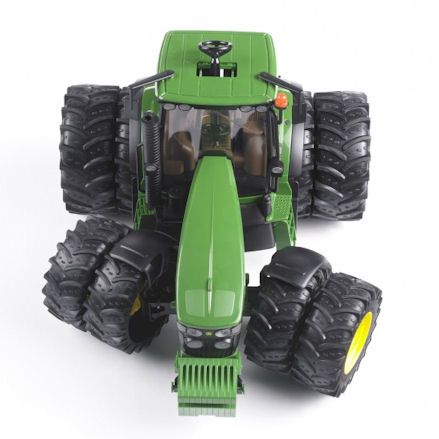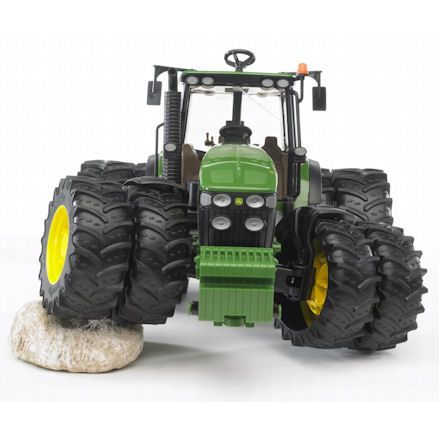 Bruder 03052: John Deere 7930 Tractor with Twin Tyres, 1:16 Scale
Fitted with dual wheels John Deere tractor; equipped with height adjustable hitch, detachable counter-weight, steering by rod, opening doors and bonnet.
Brand:
Bruder
Product description
The original Bruder tractor is one without twin tyres, so this feature really makes the model what it is; only we're getting more bite on the ground with less slippage with dual wheels attached.
And remember, with twin tyres (eight wheels in all) we now have a wide Bruder 03052 John Deere 7930 tractor with twin tyres that requires greater skill when manoeuvring.
Skillfully mastering the yard or out on the field is controlled with two front steerable wheels, which in turn is controlled left/right using the steering rod that threads through the cab roof onto the steering wheel.
Driving the tractor can be made to look more realistic by inserting a Bruder figure on the seat of the cab by opening the cab door to pop the figure.
We also have an opening bonnet so the farmer can do repairs and maintenance on the engine block.
When towing trailers and implements they are connected to the height adjustable tow hitch, well the counter-weight can be removed to hook up a front connecting implement.
There's always an option to strip the John Deere 7930 tractor back by removing the dual wheels and counter-weight for a lighter, smaller tractor - or make an upgrade with a compatible front loader.
Features
Item No: 03052
Scale: 1:16
Age: 4 years and up
Presented in open display box
Made from durable plastic
Opening bonnet/cab doors
Rear tow hitch/front hitch
Bruder Agriculture range
Dimensions: L38.5 x W28.5 x H22 cm
Weight: 1470g
Manufacturer details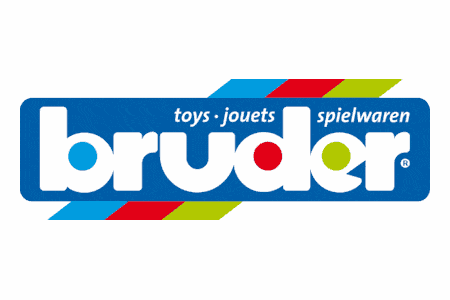 Released 9 years after the original Bruder John Deere 7930 model, we now have the exact copy only this ones best selling feature is its monstrous twin tyre setup. Bruder have made sure the tractor can still be steered with the tyres fixed well the rear hitch can still tow implements. Likewise, the tractor can be used without the twin tyres, well a loader can be fixed.
Guide to Bruder John Deere 7930 Tractor with Twin Tyres
Know how they can make the most of this John Deere tractor that is recognised most from its monster twin tyre setup, which by the way can be removed any time.
John Deere 7930 Tractor
If we forget about this whole twin tyres setup for a moment which obviously is a crazy, yet interesting feature of this Bruder John Deere 7930 tractor.
But if we remove these twin tyres then we now have a standalone John Deere 7930 tractor baring original exterior detail with exhaust, mirrors, lights, steps and engine detail.
The driver's can is easily accessed through the doors well the interior is visible through the glazed windows.
Twin Tyres
Not often we see a John Deere 7930 tractor with twin tyres - also known as dual wheels - or any tractor to be honest fitted with the big, wide wheel setup.
But if you were to visit a working farm with extensive field work going on, then you might see the tractor equipped with dual wheels; so that we have greater tread in the ground and traction.
Play with this tractor with or without the twin tyres by simply removing them from the original wheels.
Rear Hitch/Front Attachment
Equipped with dual wheels allows the use of unlimited farm implements and trailers to be attached to the rear hitch, well this is helped with an height adjustable tow hitch.
On the front of the model tractor you'll notice there's a counter-weight fixed, though bare in mind this is a detachable counter-weight and can be removed.
Once removed, the same coupling allows for front connecting implements to be connected.
Opening Doors/Bonnet
With opening doors and a bonnet, play is extended to areas of the Bruder tractor that would otherwise be unavailable in smaller scale models, due to smaller models offering less opportunities.
On this large John Deere toy tractor we have a set of opening cab doors that are opened in reverse to normal doors, so that the driver can access the cab without obstruction well climbing up the steps.
The opening bonnet allows access to the engine block so there's time for playing mechanic.
Bruder
This item: Bruder 03052: John Deere 7930 Tractor with Twin Tyres
Age: 4 Years
Scale: 1:16
L38.5 x W28.5 x H22 cm
Weight: 1470g
Bruder
Age: 4 Years
Scale: 1:16
L50 x W21 x H19 cm
Weight: 1370g
Bruder
Age: 4 Years
Scale: 1:16
L38.5 x W19 x H22 cm
Weight: 1110g
SHOP BY THEME
SHOP BY
INFORMATION