Britains 43136: Case IH Optum 300 CVX Tractor, 1:32 Scale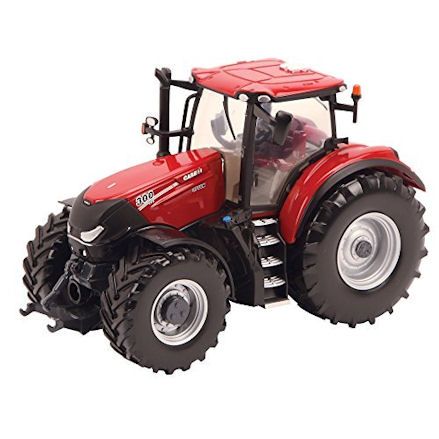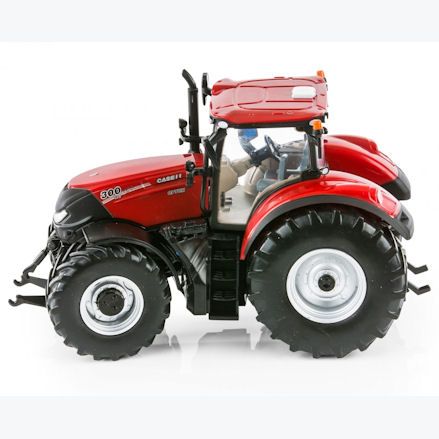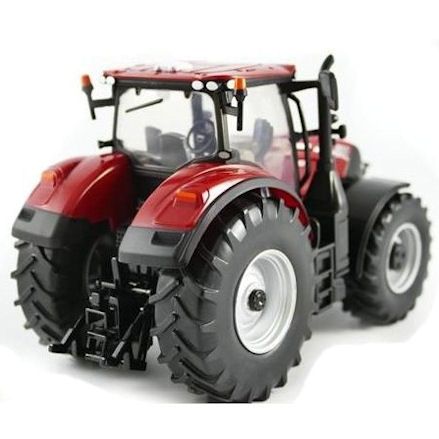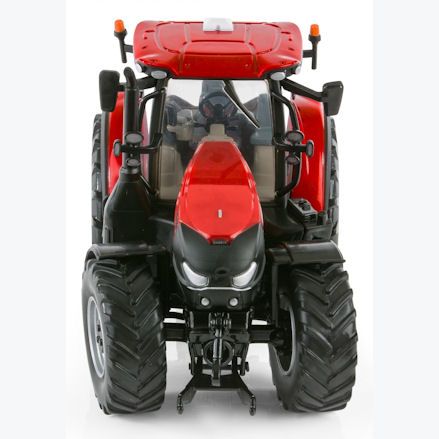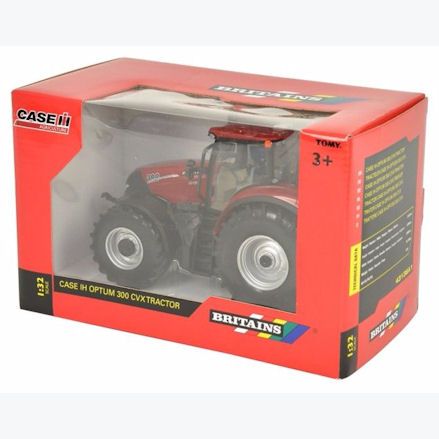 Britains 43136: Case IH Optum 300 CVX Tractor, 1:32 Scale
Know when you turn to Case IH not only do you get a functional scale replica tractor with original decor; steering, rear and front hitch - but matching implements.
Brand:
Britains
Product description
You should consider this Britains Case IH tractor for not only the design, but its a model that has matching farm implements; including combine harvester and trailers under the Case IH label.
So in other words, we can match this Britains 43136 Case IH Optum 300 CVX tractor with the set.
If you look at this die-cast scale model tractor as a standalone model, then that's really all you need, and would suite a number of toy farm implements that are from other brands.
You only have to lock on the trailers/implements using the rear tow hitch, well front facing implements will need to be connected to the v-framed front hitch.
This is a model that is compatible with the sitting tractor driver's, therefore that means we can remove the cab for the driver to fit securely on the seat, well tightly squeezed behind the steering wheel.
With free rolling wheels on deep tread detail, the front wheels can be steered well a little suspension on twin axles allows for smooth operation on the farm.
Features
Item No: 43136
Scale: 1:32
Age: 3 years and up
Officially Licensed by Case IH
Presented in window display box
Made from die-cast metal
Removable cab
Rolling wheels with steering
Front/Rear tow hitch
Dimensions: L15 x W12 x H10 cm
Weight: 500g
Manufacturer details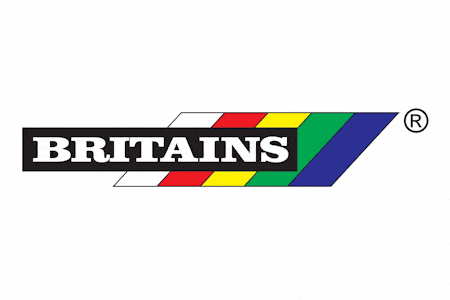 Released in 2016, this model Britains Case IH Optum 300 CVX tractor is only one of three model Case tractors in the 1:32 scale series. Well this one is the Optum model, there's also the Magnum and Maxxum to consider. Britains take care with this manufacturer due to the farm implements also available from the brand, all made in the striking red.
Guide to Britains Case IH Optum 300 CVX Tractor
If you know how this Case IH tractor functions, then there's no way you'll miss out on all the functional parts on offer; including the rear/front hitch, detachable cab and steering.
Case IH Optum 300 CVX Tractor Body
Chunky, curvy-looking Case IH Optium tractor with a nicely replicated body featuring all the original exterior detail found on the real life machine.
All areas in red are made from die-cast metal along with the chassis and wheel bars, well the rest is mostly made up of durable plastic.
All wing mirrors, wipers, safety lights, headlights, engine detail, steps and exhaust are all accurately positioned, with the front and rear hitch designed close to the real thing.
Front Hitch/3-Point Rear Hitch
What could would this Britains Case IH Optum 300 CVX tractor be if we weren't able to connect a multitude of toy farm implements and trailers using the rear tow hitch - which is available on this model along with the front hitch.
This front hitch is here to connect front facing farm implements that are not designed to be towed from the rear. Take the mower conditioner for example, here the tractor driver can mow the grass with complete control, well not looking back all the time.
Detachable Cab
Yet another Britains tractor made better with a removable driver's cab. It may seam a small thing, but with a removable cab we can now fix one of the sitting driver's to the seat.
Give the cab a gentle yank to pull the cab off, leaving the interior detail in place. Here we can inspect the original detail - as it would look in the real thing - before positioning a figure behind the wheel.
Then its just a matter of popping the cab back on.
Rolling Wheels with Steering
Push along the Case IH Option tractor as you would with all Britains 1:32 scale series tractors, with no friction powered, push-and-go function setting you back - free rolling wheels allows for complete control with no restrictions.
The front wheels can be steered with a simple left/right turn, well straightening them back up to go forward. When the wheels are turned so does the mud guard, with a bonnet narrowing to allow for the wheels to turn inwards.
Britains
This item: Britains 43136: Case IH Optum 300 CVX Tractor
Age: 3 Years
Scale: 1:32
L15 x W12 x H10 cm
Weight: 500g
Britains
Age: 3 Years
Scale: 1:32
L19.5 x W9 x H10 cm
Weight: 499g
Britains
Age: 3 Years
Scale: 1:32
L17.4 x W8.2 x H11 cm
Weight: 780g
SHOP BY THEME
SHOP BY
INFORMATION