Britains 42351: Simmental Cattle, 1:32 Scale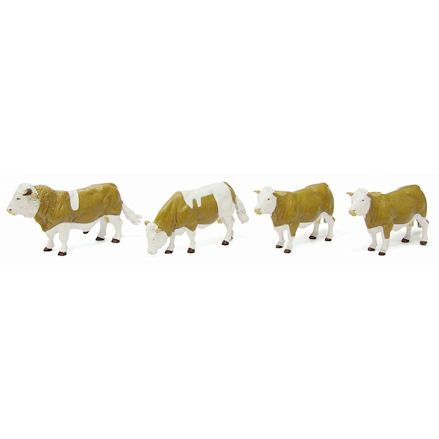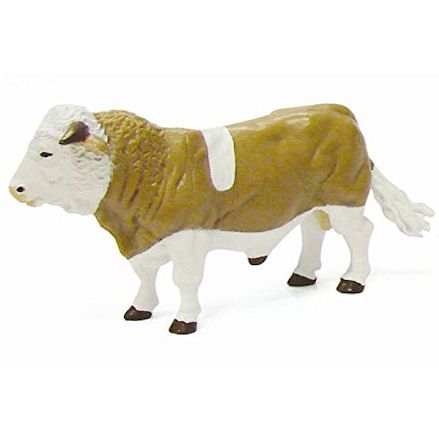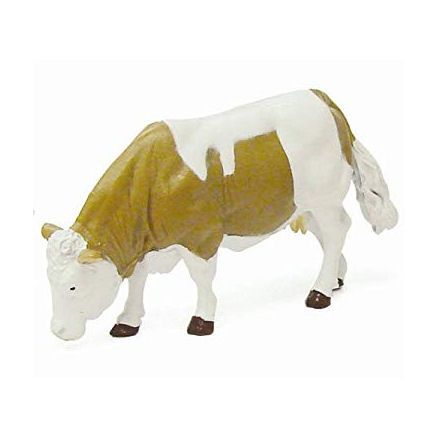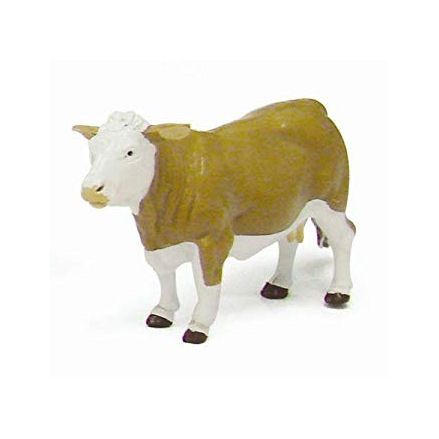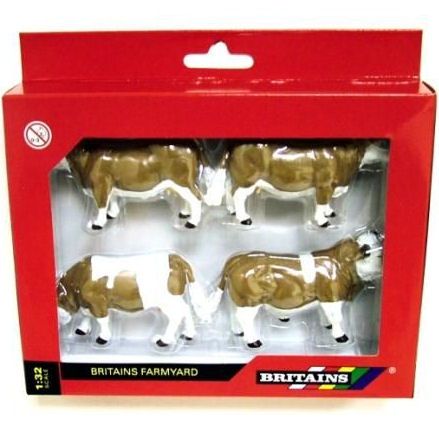 Britains 42351: Simmental Cattle, 1:32 Scale
Set of 4 Britains Simmental Cattle in 1:32nd scale and made from a durable plastic and individually hand painted with light tan patches on back.
Brand:
Britains
Product description
The set includes 3 cows and 1 bull with horns, each figure in positioned standing with one grazing.
This toy cattle set is the perfect alternative to populating your farm with a different breed and away from the usual toy cows used today.
The Britains Simmental cattle is both a dairy and beef cattle and therefore there are unlimited uses - whether your producing milk or beef on the farm set.
Just be sure you produce healthy cattle by sending them out to graze on the field, feed them silage during the winter and be sure there's a livestock building for them to be housed.
Features
Discontinued
Item No: 42351
Scale: 1:32
Age: 3 years and up
Presented in window display box
Made from durable plastic
Hand painted detail
Includes set of 3 cows, 1 bull
Britains Farm Toys range
Dimensions: L10 x W1.5 x H4 cm
Weight: 150g
UPC: 0036881423515
Britains
This item: Britains 42351: Simmental Cattle
Age: 3 Years
L10 x W1.5 x H4 cm
Weight: 150g
Britains
Age: 3 Years
L10 x W1.5 x H4 cm
Weight: 200g
Britains
Age: 3 Years
L10 x W1.5 x H4
Weight: 263g
SHOP BY THEME
SHOP BY
INFORMATION