Britains 42704: Aberdeen Angus Cattle, 1:32 Scale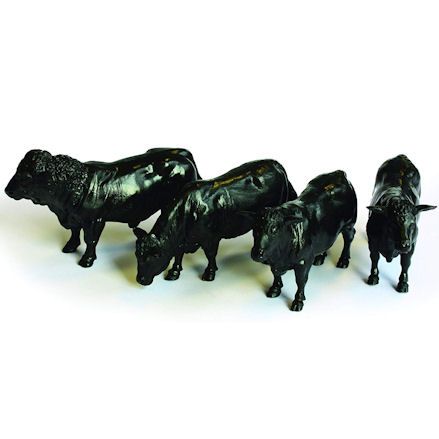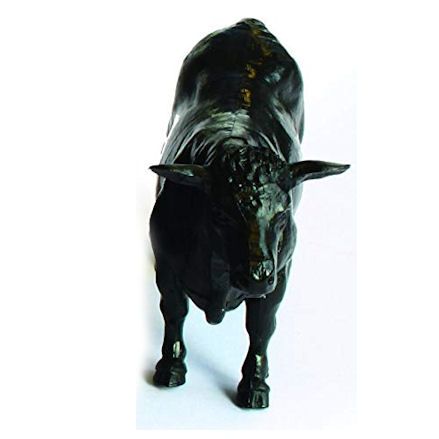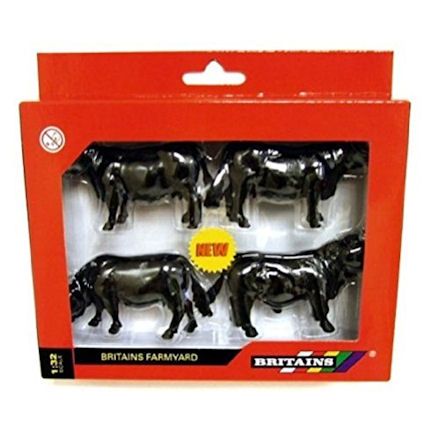 Britains 42704: Aberdeen Angus Cattle, 1:32 Scale
Set of 4 Britains Aberdeen Angus cattle made in 1:32nd scale from a solid black durable plastic. This set of toy cattle features intricate detail with 3 cows and 1 bull.
Brand:
Britains
Product description
This toy cattle set is perfect for creating a realistic beef farm with a set of 4 toy cows with a bull getting you off to the perfect start.
Populate your farmyard scene with a different, but very traditional breed of cattle originating from here in the UK, or more specifically, in Aberdeenshire, Scotland.
Produce realistic beef farm scenes with these toy cows and bull like housing them in the livestock building, allow them graze in the field and transport them in your livestock trailer.
Features
Item No: 42704
Scale: 1:32
Age: 3 years and up
Presented in window display box
Made from durable plastic
Includes 1 bull, 3 cows
Britains Farm Toys range
Dimensions: L10 x W1.5 x H4
Weight: 263g
UPC: 0036881427049
Britains
This item: Britains 42704: Aberdeen Angus Cattle, 1:32 Scale
Age: 3 Years
L10 x W1.5 x H4
Weight: 263g
Britains
Age: 3 Years
L10 x W1.5 x H4 cm
Weight: 200g
Kids Globe
Age: 3 Years
L10 x W1.5 x H4 cm
Weight: 590g
SHOP BY THEME
SHOP BY
INFORMATION