Britains 42350: Friesian Cows, 1:32 Scale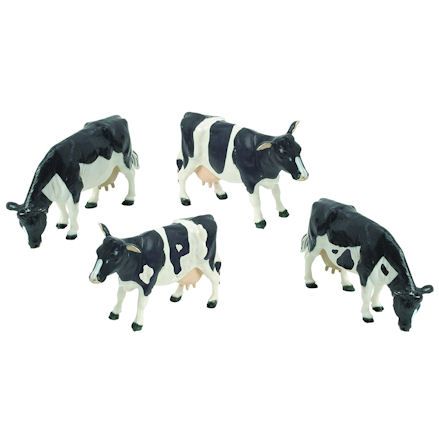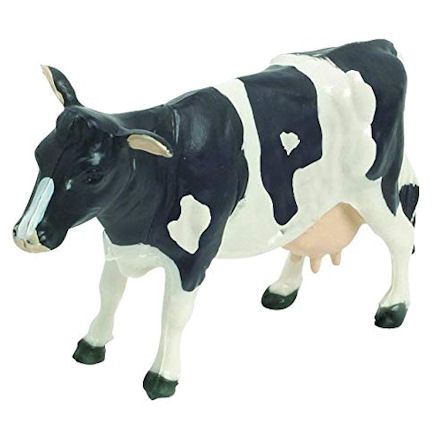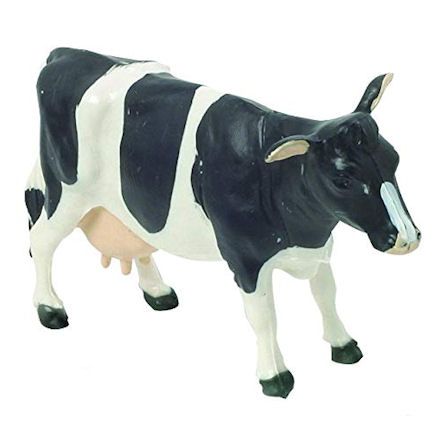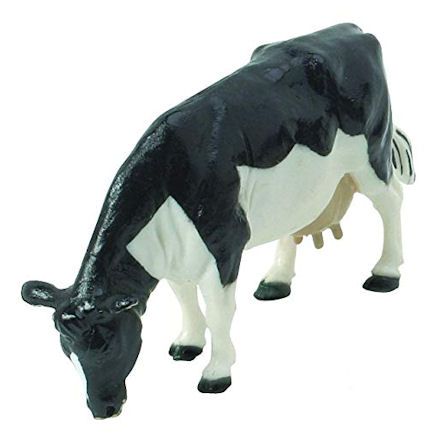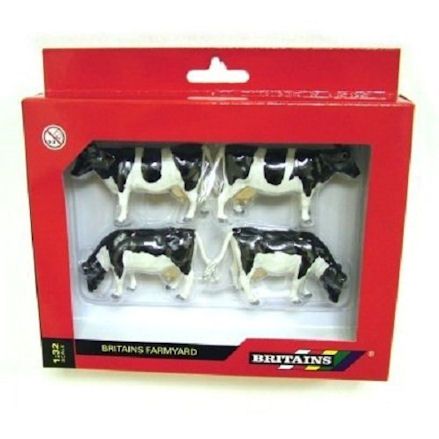 Britains 42350: Friesian Cows, 1:32 Scale
Set of 4 Britains (42350) Friesian Cows in 1:32nd scale, made from a durable plastic and individually hand painted with a black and white coat.
Brand:
Britains
Product description
The set includes 2 cows standing and 2 cows in grazing positions with highly detailed udders.
Probably the most popular breed of cattle in both toys and real life, this set of toy cows are finished in an iconic black and white coat and highly recommended for use on dairy farms.
Start your day by feeding the cows with silage in the dairy shed or send them out to graze.
Throughout the day the cows are sent to the milking parlour for a round of milking. Add this set of very familiar farm animals to the farm to create a realistic dairy scene.
Features
Discontinued
Item No: 42350
Scale: 1:32
Age: 3 years and up
Presented in window display box
Made from durable plastic
Hand painted detail
Includes 4 cows only, NO bull included
Britains Farm Toys range
Dimensions: L10 x W1.5 x H4 cm
Weight: 200g
UPC: 0036881423508
Britains
This item: Britains 42350: Friesian Cows, 1:32 Scale
Age: 3 Years
L10 x W1.5 x H4 cm
Weight: 200g
Kids Globe
Age: 3 Years
L10 x W1.5 x H4 cm
Weight: 590g
Kids Globe
Age: 3 Years
L10 x W1.5 x H4 cm
Weight: 590g
SHOP BY THEME
SHOP BY
INFORMATION