Britains 40965: Saddleback Pigs, 1:32 Scale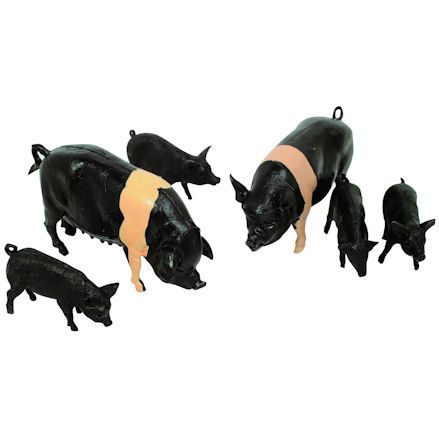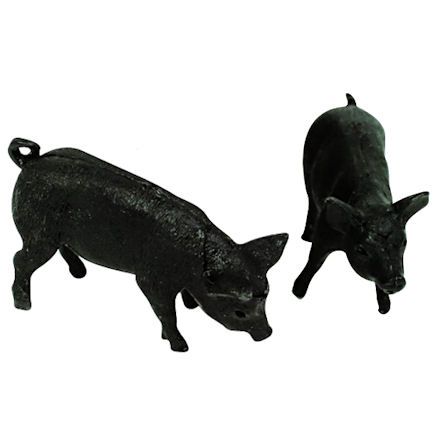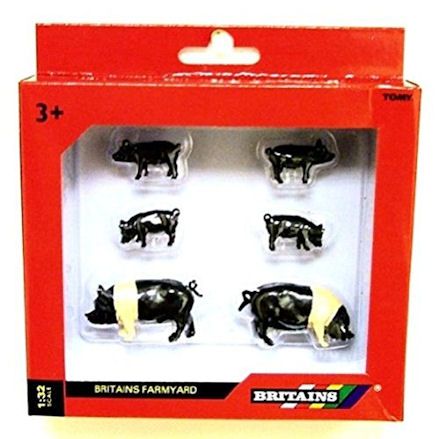 Britains 40965: Saddleback Pigs, 1:32 Scale
This family of Saddleback Pigs are made in 1:32nd scale from a durable plastic, consisting of a sow and boar, with four tiny piglets playing around them.
Brand:
Britains
Product description
They're all hand painted in black with large streaks of pink around the upper body. This set of Saddleback toys pigs is a must when looking to populate the farm with traditional British farm animals.
Introduce this set of Britains Saddleback pigs to the sty as they will fit in perfectly with other breeds of pigs including the Large White in the same scale.
This set of pigs will educate the young ones about different farm animals and all the types of breeds.
Features
Discontinued
Item No: 40965
Scale: 1:32
Age: 3 years and up
Presented in window display box
Made from durable plastic
Includes 2 pigs, 4 piglets
Britains Farm Toys range
Dimensions: L4 x W1 x H2 cm
Weight: 81.6g
UPC: 0036881409656
Britains2
This item: Britains 40965: Saddleback Pigs, 1:32 Scale
Age: 3 Years
L4 x W1 x H2 cm
Weight: 81.6g
Britains
Age: 3 Years
L4 x W1 x H2 cm
Weight: 81.6g
Kids Globe
Age: 3 Years
L5 x W1.5 x H3 cm
Weight: 63.5g
SHOP BY THEME
SHOP BY
INFORMATION