Britains 40960: Friesian Calves, 1:32 Scale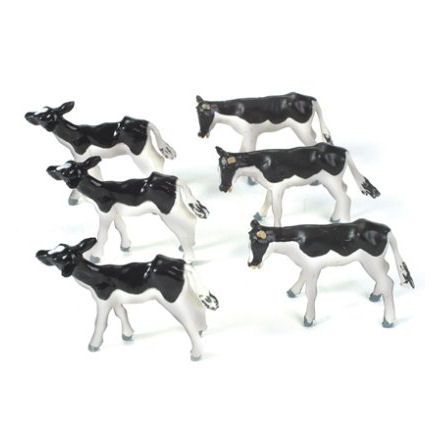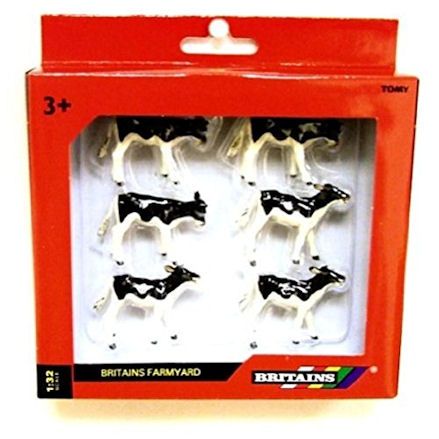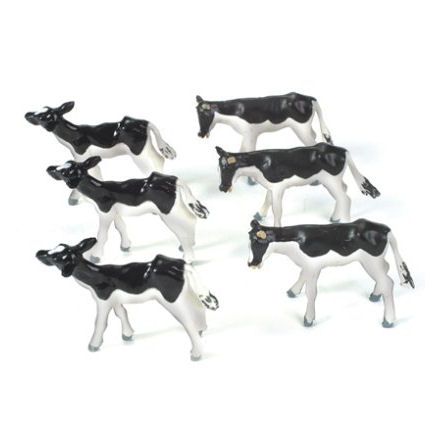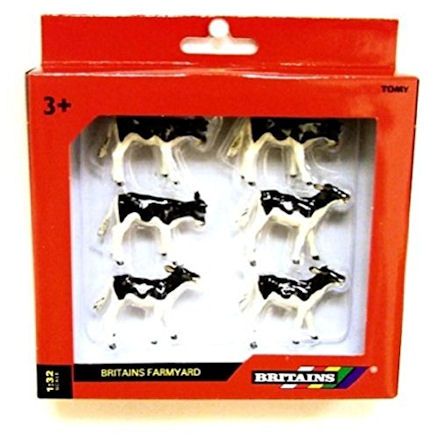 Britains 40960: Friesian Calves, 1:32 Scale
Set of 6 Britains Friesian calves in scale 1:32, and made from a durable plastic. All toy calves are hand painted and finished with classic black and white coat.
Brand:
Britains
Product description
Add this set of six calves to your Britains Friesian cattle to build up your dairy farm, they can free play in the shed or graze out on the field.
Extend the dairy farm with the addition of this Friesian toy calves set. Every calf is made to fit with the Britains cows and bulls but certainly look the part as stand alone farm animals.
When the cows have given birth to each of these calves in the dairy shed, be sure to separate the calves into their own section or farm shed for health checks by the farmer.
With the Friesian breed being such a popular choice with young farmers you can expand your farm with more of the same breed.
Features
Discontinued
Item No: 40960
Scale: 1:32
Age: 3 years and up
Presented in window display box
Made from durable plastic
Includes set of 6 calves
Britains Farm Toys range
Dimensions: L4 x W1 x H2.8 cm
Weight: 81.6g
UPC: 0036881409601
Britains
This item: Britains 40960: Friesian Calves, 1:32 Scale
Age: 3 Years
L4 x W1 x H2.8 cm
Weight: 81.6g
Britains
Age: 3 Years
L10 x W1.5 x H4 cm
Weight: 200g
Kids Globe
Age: 3 Years
L10 x W1.5 x H4 cm
Weight: 590g
SHOP BY THEME
SHOP BY
INFORMATION