Britains farm toys official website
Yes they do! You've probably searched for Britains farm toys web site in the past in the hope of exploring more information about Britains, but you'd be quite disappointed with results rendering anything useful.
Since Tomy have taken over the brand they've published an official page to Britains farm toys on their own website. But now, they've published an official website just for Britains farm toys and their related brands.
Here is Britians official website: http://www.britainsfarmtoys.co.uk
Britains farm toys official website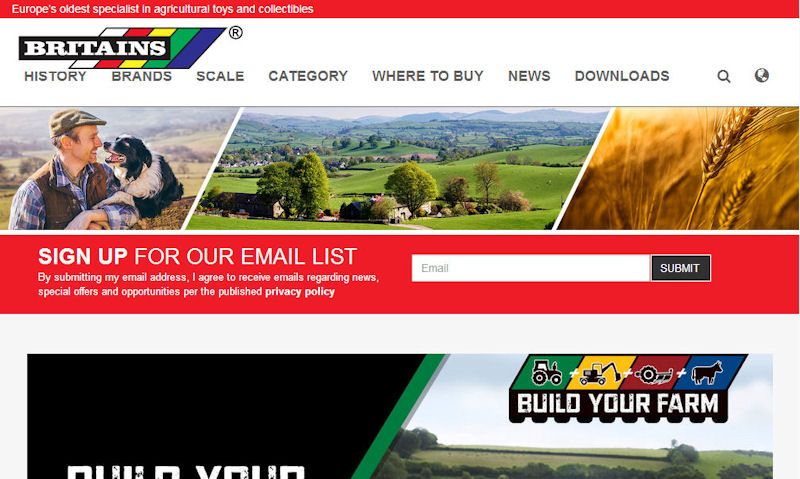 As of May 2017, Britains farm toys published their brand new website online, covering their entire product range with plenty of pictures for collectors and young fans to explore.
TOMY official Britains page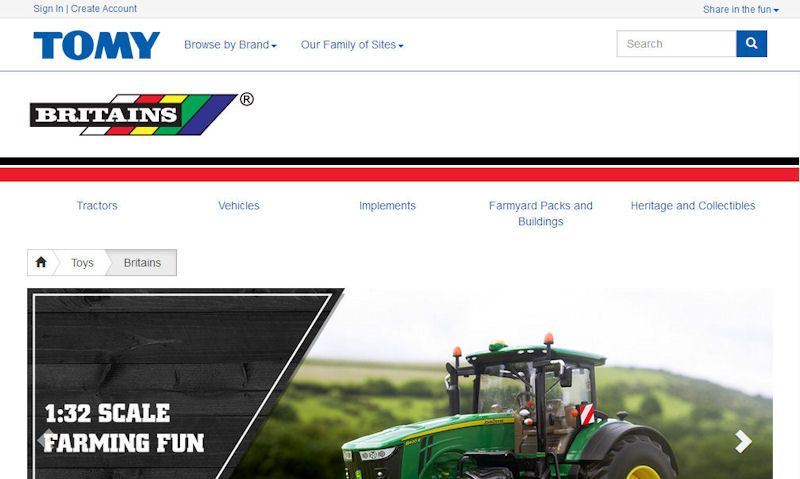 Before the new website was released, you would be directed to Britains mother company - TOMY's official page - but it wasn't a dedicated web site. Here you can still view the product range but it lacks many options.
Tomy Britains official page: http://uk.tomy.com/toys/britains
Britains on social media
Away from Britains web sites, their online presence is getting ever so bigger as they are now well established on social media. If you wish to stay in the know with future releases 'Like' them on Facebook or 'Subscribe' to their Youtube channel.
Facebook page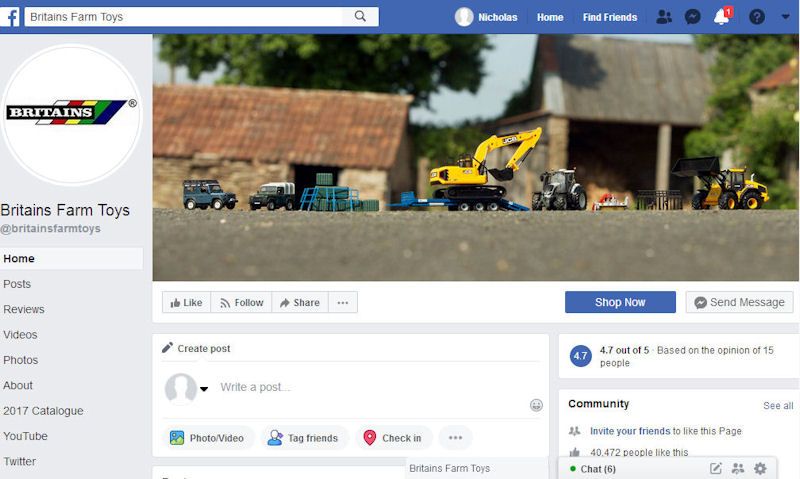 Join in the fun and explore Britain's official Facebook page where they often upload dozens of photo's, chat about their range and boost a dedicated following of over 40.000.
When we first published this article less then a year ago, they had more than 29,000 followers. This has now exploded with an 11,000 extra followers, bringing the total Facebook followers to just over 40,000.
YouTube channel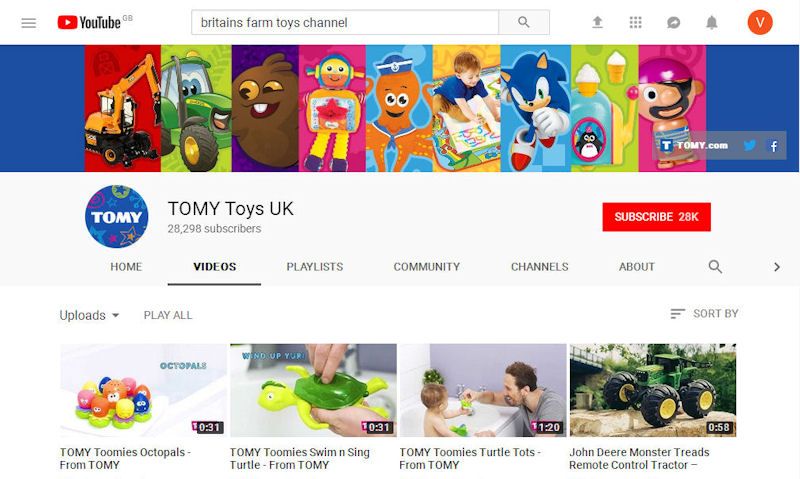 Again, this is not a committed You tube page, but Tomy do upload videos about Britains farm toys to their channel, showcasing their range and new products.
Share this article: