JCB Fastrac for high speed farming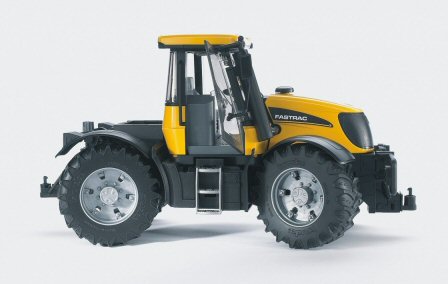 Get behind the wheel of a stunning toy JCB Fastrac for carrying out small farming jobs at a greater speed.
If there's anything JCB do well its unique agriculture machinery, and there's nothing more unusual than their Fastrac series. Simply put its a high speed tractor for driving on the road with a load of horsepower to pull along trailers and implements when working on the field.
If you're in need of an original, but fitting die-cast tractor than a JCB Fastrac toy tractor is the one for you. They're equipped just like a conventional toy tractor with big tread wheels, rear hitch, an optional front loader and a front attachment feature.
Before investing in a new toy Fastrac lets take a look at its main selling points and features.
JCB is only manufacture: Fastrac is exclusively designed and made by JCB only
Unique body shape: A recognisable body distinguishes it from all tractors thanks to its big cabin, bonnet and rear trailer hitch
Big, centrally mounted cab: A driver's cabin positioned in the centre makes for excellent views when maneuvering
Four wheel drive: All Fastracs are 4WD as standard to help assist the machine negotiate tight spots
Pulling trailers or carrying attachments: As with all tractors you can attach all farm implements or use a front loader
Faster than all tractors: If your out on the road or on the field, you won't beat the Fastrac with speeds of up to 50mph, but it still packs a powerful punch when hauling implements
Medium size, die-cast Fastracs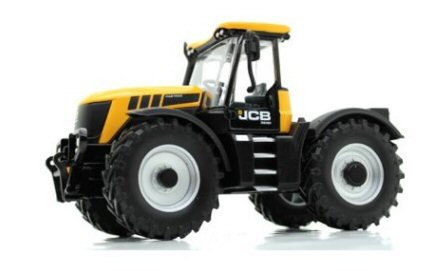 A medium size Fastrac is largely available in 1:32 scale with die-cast JCB Fastracs mostly available from Britains, and a job well done too. Britains JCB Fastrac replicas are made very well in a solid die-cast metal, featuring free rolling wheels, removable cabin, bouncy suspension with front and rear steering and a rear trailer hitch.
Big Fastracs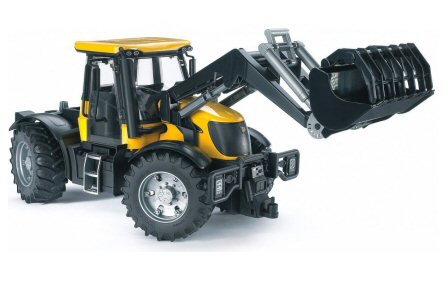 You'll benefit greater with a big scale Fastrac as they tend to feature a lot detail with functioning parts - which is restrictive on a small scale model. You'll find the Bruder JCB Fastrac is an exact replica but you can buy it with or with a front loader, and you'll always have the option to upgrade later along with a huge selection of implements.
Miniature scale in HO sizes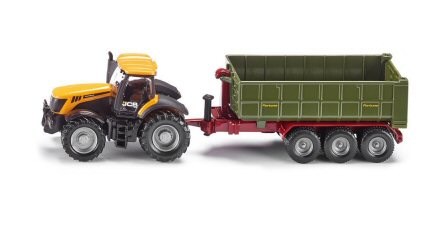 Finally, when you're in need of a miniature tractor - in the line of fitting matchbox cars - then look to Siku farm toys with their HO scale die-cast JCB Fastrac, or a Fastrac with trailer set in 1:87 scale and 1:72. They're small models but still pack plenty of features with detailed exterior and interior decor.
Published by Toy Farmers on 1st September 2016
Related Articles
External Resources